When installing a fish finder on a kayak there are some critical things you should be doing to make sure it lasts.
Quite often it can be quite an expensive investment so it is worthwhile making sure that it is looked after correctly. There are many advantages of having a fish finder on your kayak, arguably the most important is because a kayak moves so slow you might as well make the most of your time when casting or dropping lures where the fish are, instead of just in water. 
In this blog, I am using my Raymarine Element 9 on my Hobie Compass kayak to show you what I have done which has been reliable over the years. 
Corrosion…
Snapped Terminals…
Broken Fish Finders…
Costly Repairs…
We've all been there. Everyone will tell you electronics shouldn't be used on a kayak, but why would you go fishing without knowing what's in the water around you?! I've personally been through my fair share of units, but I've found a bunch of simple techniques that can help you get the most out of your wiring and units.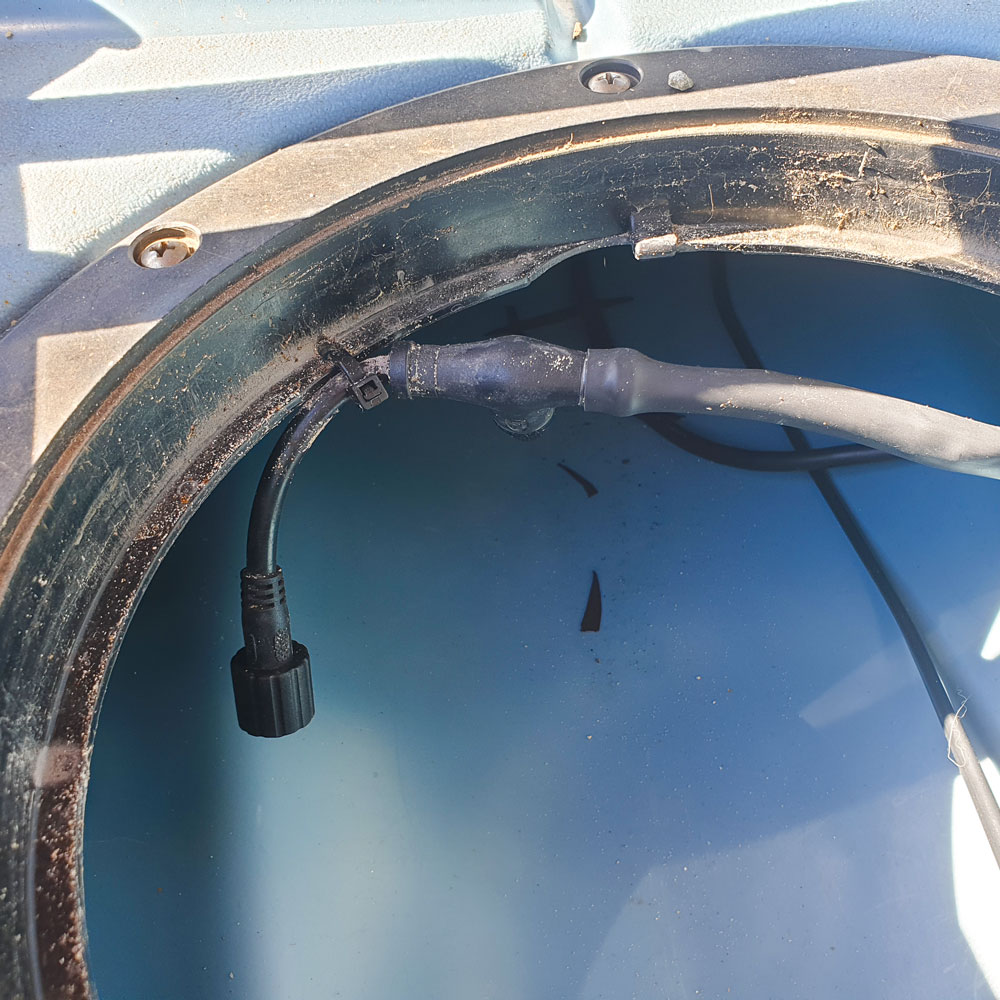 The inside of your hull is always going to collect water. I have never seen a kayak that stays completely dry, and because of this I make sure that all the wire joins, connectors or any other exposed connection they are always tied up off the base of the hull. This photo has an FPV waterproof fuse holder connected to the power cable of the Raymarine Element 9. I've drilled a hole through the bottom ring of the 8-inch hatch in the Hobie Compass, and cable tied the fuse holder up off the bottom. The location has no way for the connector to the FPV battery to drop down and touch the base of the hull.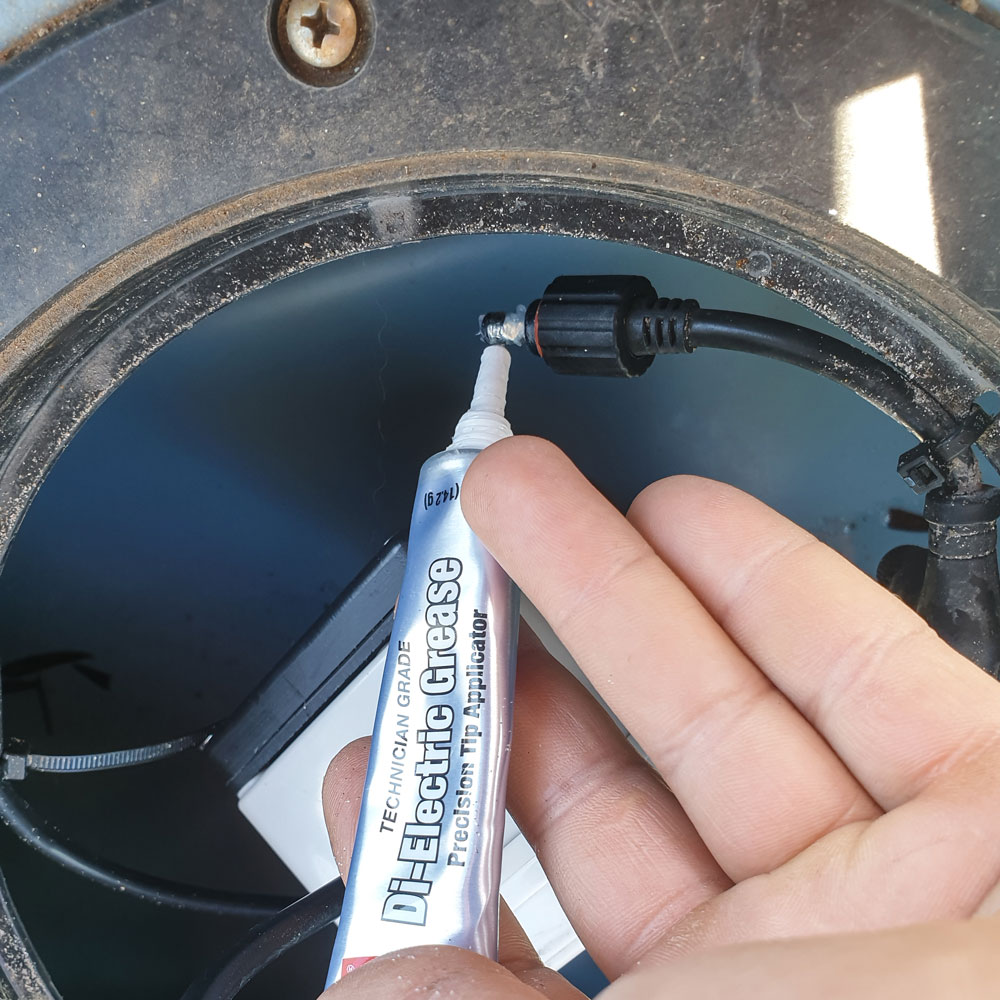 Di-Electric grease has been one of the best investments I've made in keeping the connections in good condition. The grease can be applied to all of your connector lips and flanges and works by expelling dirt and moisture. I place the grease over the whole connection and then clean the contact areas off as this grease does not conduct electricity.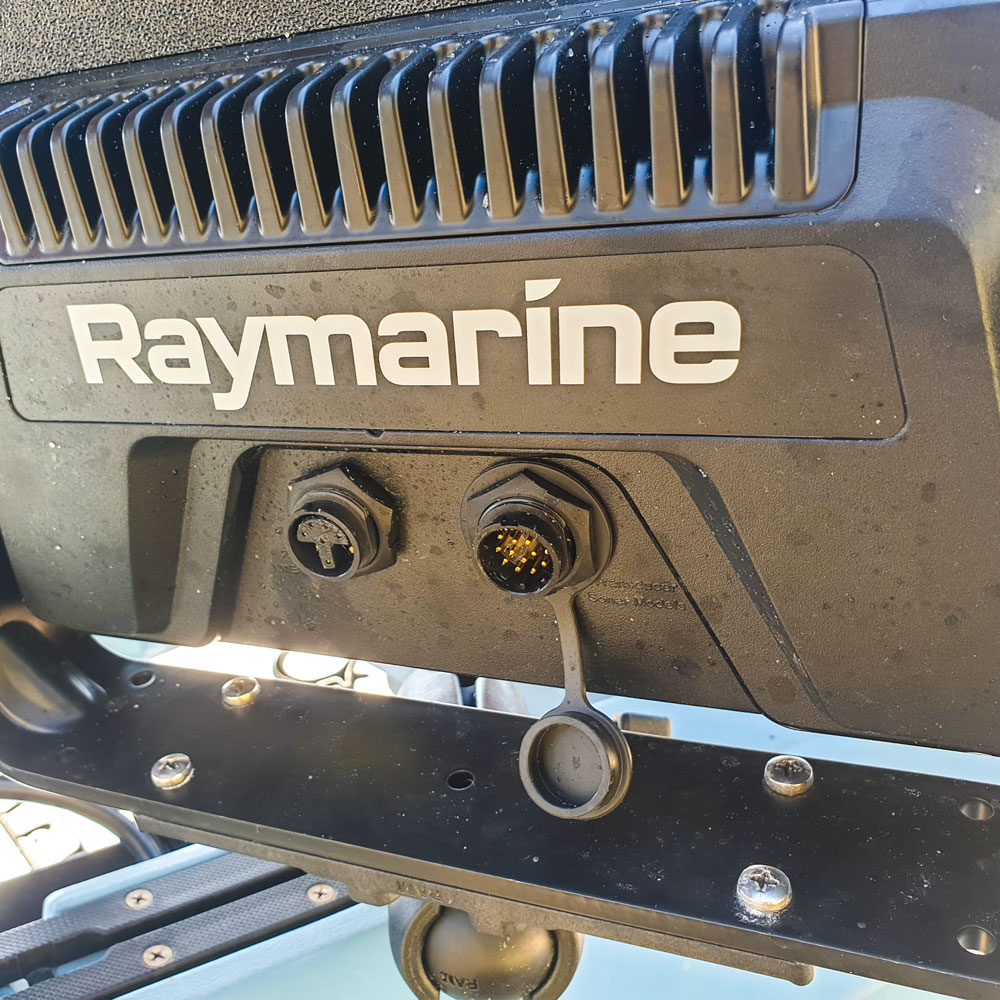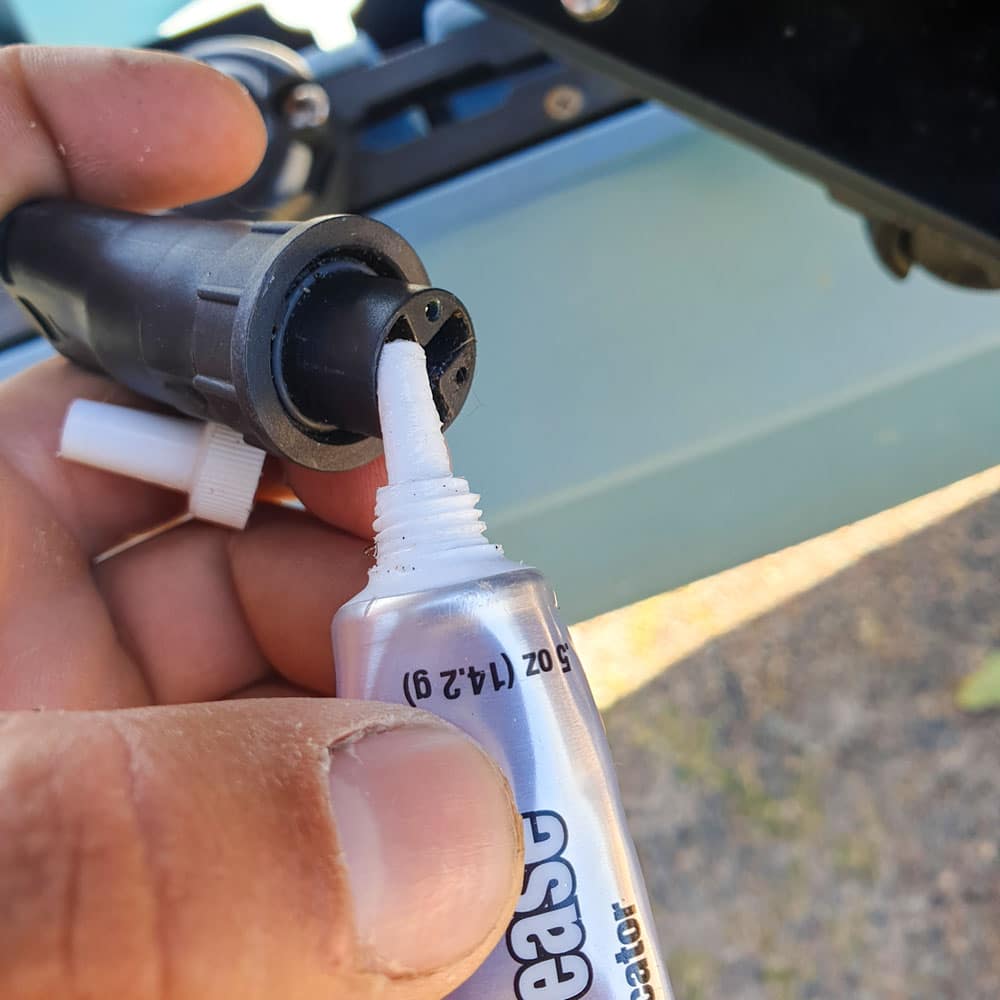 Most importantly, I also apply the grease around the connector lips before I install both the power and the transducer cables. Once these plugs are connected, I never remove them until they are dry, and my hands are dry. I leave my head unit on my kayak and will drive home with it plugged in. I'm careful that this is completely dry before I remove it. If I do get water in the connectors, I blow them off with compressed air.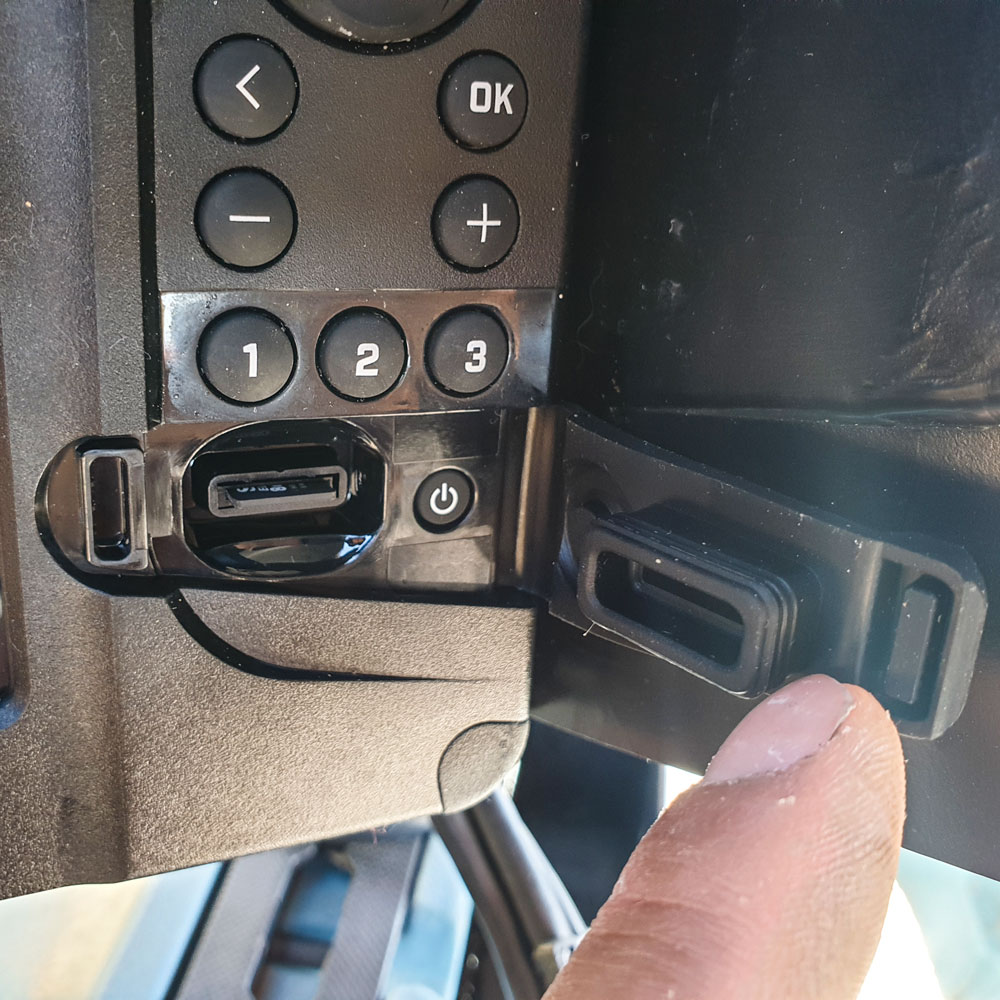 Card slots are known as a vulnerable place for water to get in and ruin your head unit. We designed the visors as an added protection to keep the water from splashing around the slot, plus we also apply di-electric grease around the seals after the card has is installed. Once again, I'll never open this unless everything is dry, and I don't have wet hands.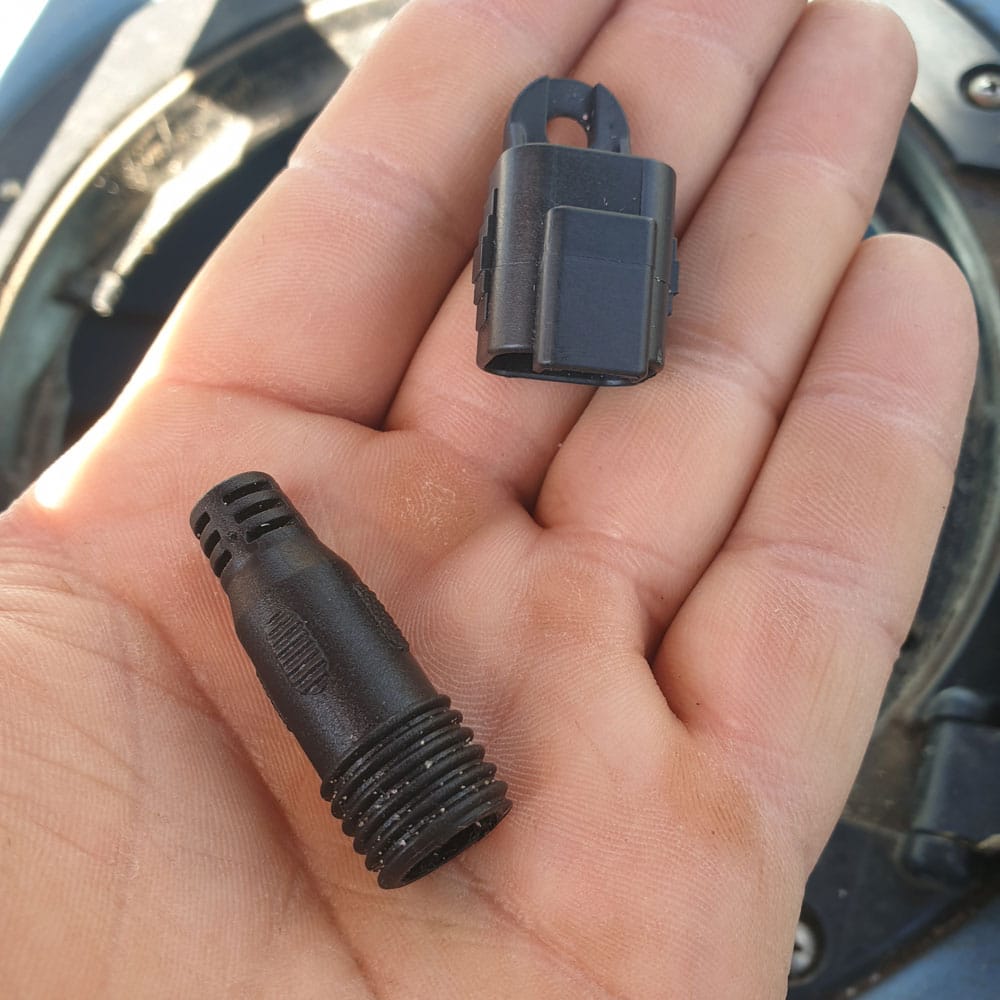 After a session on the water, and everything is dry, I always remove my power supply. This is a 12V, 17.5ah FPV Lithium Battery, which then I don't want the connection left exposed in the hull. These caps I use on both the FPV connector in the hull and on the Orb light connection. I never take these on the water with me but leave them in my car to ensure they are dry before I attach them to the connector. 
Hopefully, this helps you get some life out of your units and saves you from costly repairs and time off the water!