This will show you how easy it is to fit your new Bumper Bro to your Hobie Passport 12. This Bumper fits on both the roto-molded and thermoformed passport kayaks.
Step 1: Position and Prepare the Keel Guard To enhance your kayak's durability and protect your investment with the Keel Guard, start by positioning it on your kayak's bow or stern. Ensure a snug fit with minimal gaps and mark this spot using masking tape or a pencil. If gaps are present, gently heat the Keel Guard with a heat gun while wearing a heat-resistant glove to mold it to your kayak's shape.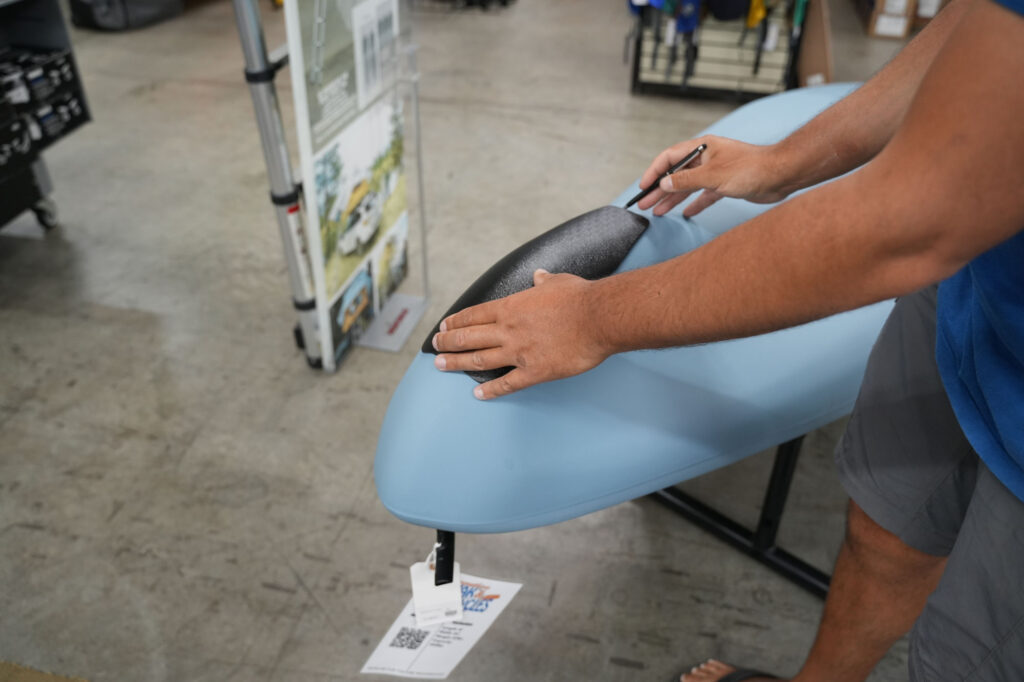 Step 2: Clean and Prime the Surface Thoroughly clean the mounting surface of your kayak with isopropyl alcohol and a clean cloth to remove dirt or residue. To promote optimal adhesion, lightly sand the surface with sandpaper, then wipe it clean with isopropyl alcohol.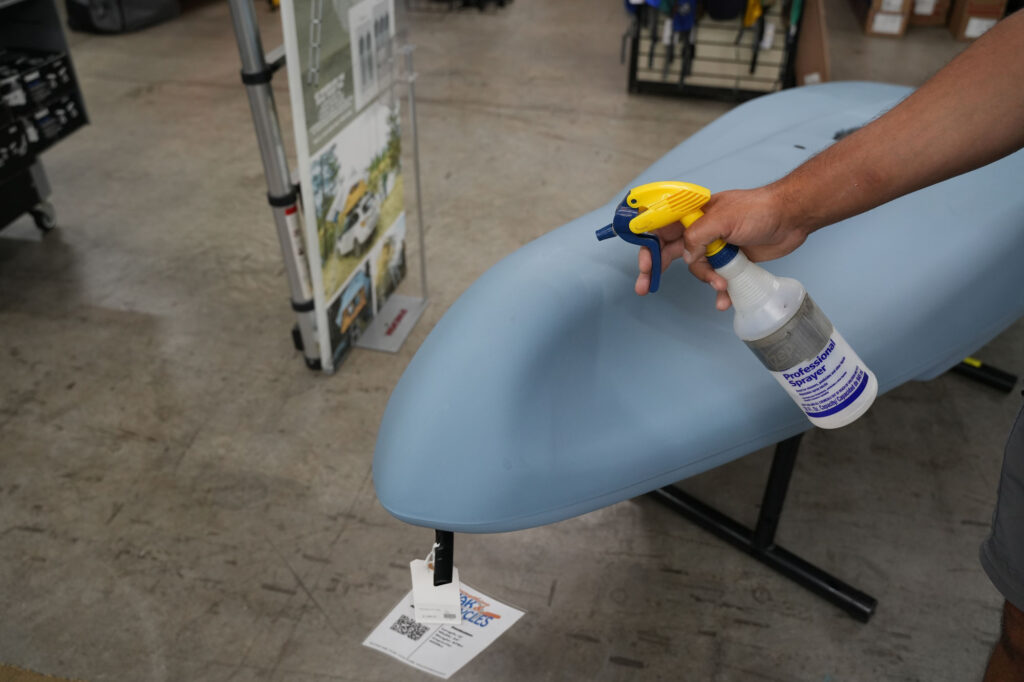 Step 3: Prep the Keel Guard Clean the inner surface of the Keel Guard using isopropyl alcohol and a cloth or paper towel. Allow both the Keel Guard and the kayak's mounting surface to dry completely.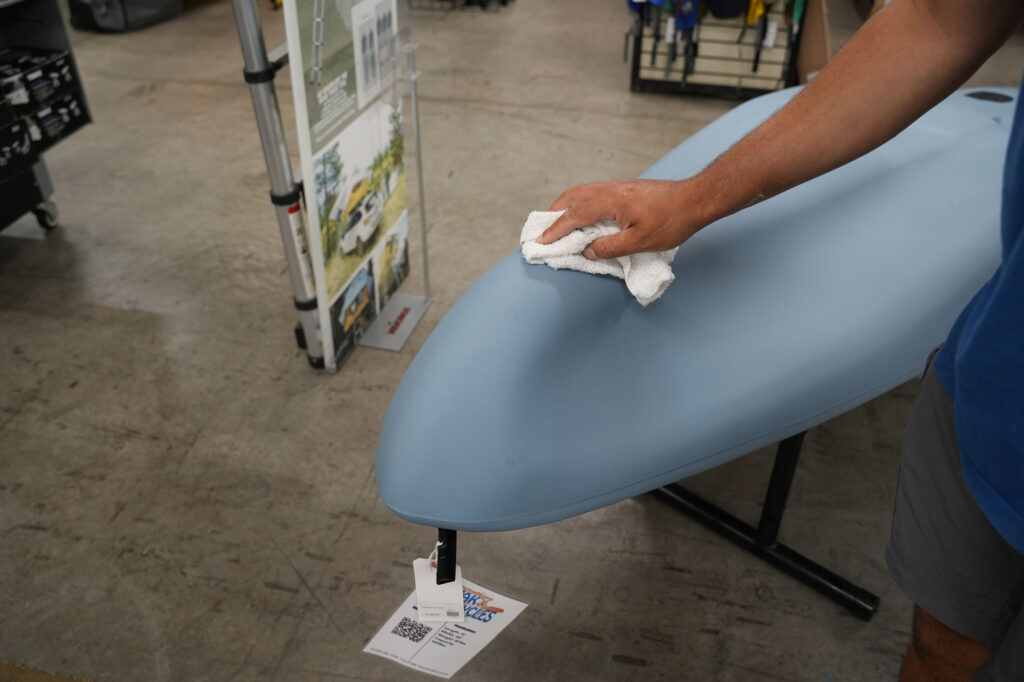 Step 4: Apply Marine Goop or Adhesive Ensure the Keel Guard is oriented correctly for fitting onto your kayak. Use tape to mark the keel just beyond the Keel Guard's ends as a guide. Apply a small bead of marine Goop or your chosen adhesive 15mm (1/2 inch) down from each edge of the Keel Guard and a generous bead along the kayak's centerline.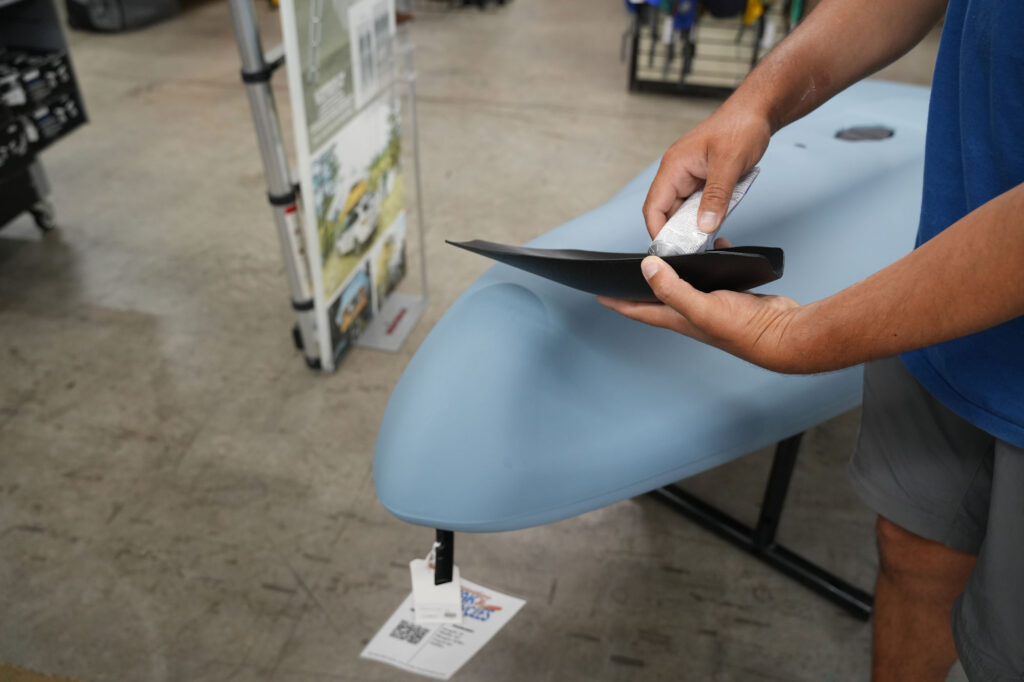 Step 5: Position and Secure the Keel Guard Carefully position the Keel Guard on the marked location, aligning it with your kayak's hull contours. Apply gentle but firm pressure to adhere the Keel Guard to the kayak's surface. If needed, use masking tape to temporarily secure the Keel Guard in place while the adhesive sets.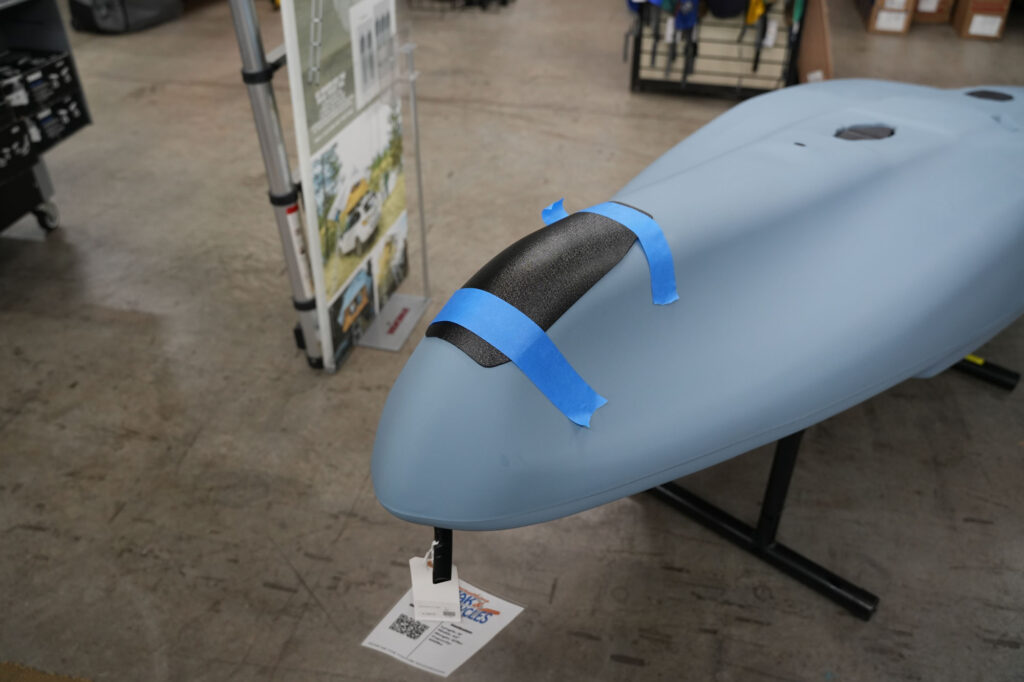 Step 6: Allow Adhesive to Cure After securing the Keel Guard, let the adhesive cure undisturbed for a minimum of 24 hours or follow the adhesive manufacturer's instructions. This curing period ensures a durable and long-lasting bond between the Keel Guard and your kayak's surface.
By following these steps, you can effectively install the Keel Guard on your kayak, enhancing your fishing experience and safeguarding your watercraft investment.