Here's a step-by-step guide on installing a Lowrance HOOK2 5 or HOOK Reveal 5
Step 1: Clean the Rear of the Fish Finder: Begin by thoroughly cleaning the rear surface of your Hook2 5 fish finder. Ensure that it is free from any dust, dirt, or debris. Use a soft cloth or a mild cleaning solution to gently wipe the surface, ensuring a clean and dry area for attaching the Velcro.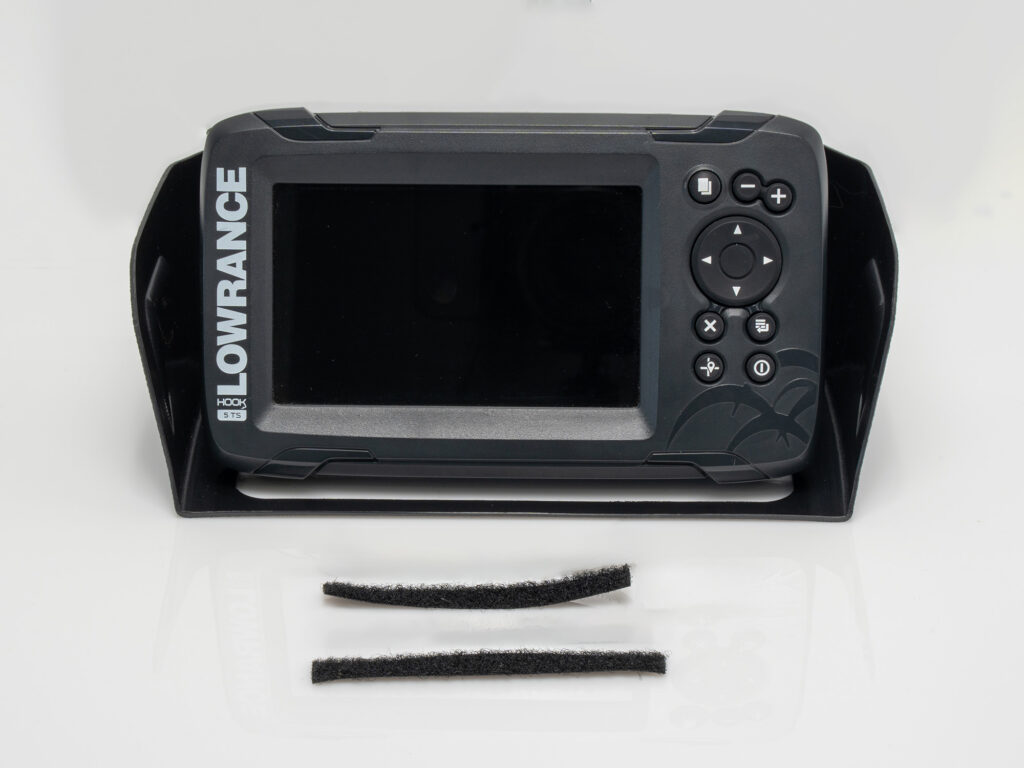 Step 2: Attach the Velcro: Take the Velcro strips provided with the BerleyPro visor and position them on the cleaned rear surface of the fish finder. Remove the backing from the adhesive side of the Velcro strips and firmly press them onto the designated areas of the fish finder. Ensure a secure attachment by applying even pressure along the entire length of the Velcro.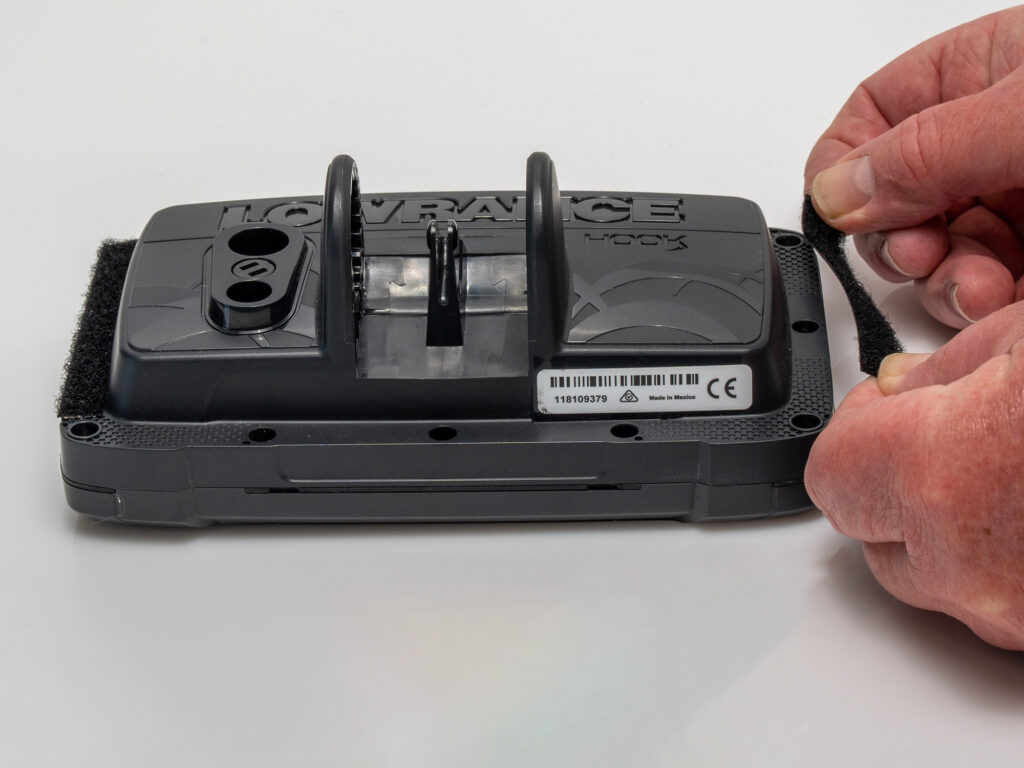 Step 3: Place the Visor Firmly on the Back of the Unit: Align the BerleyPro visor with the Velcro strips attached to the fish finder's rear. Carefully and firmly press the visor onto the Velcro, ensuring it adheres securely. Make sure the visor is properly positioned to cover the fish finder's screen and provide the desired shade. Apply pressure along the visor's edges to ensure a snug fit.