We've got the new Lowrance TripleShot Ready Transducer Mount the suits Hobie kayaks finished and have teamed up with Paul from Paul Malov Fishing to install the new mount and do some testing on Vic Bream
Installation is fairly straightforward and can be done with a Phillips head screwdriver and a pier of pliers.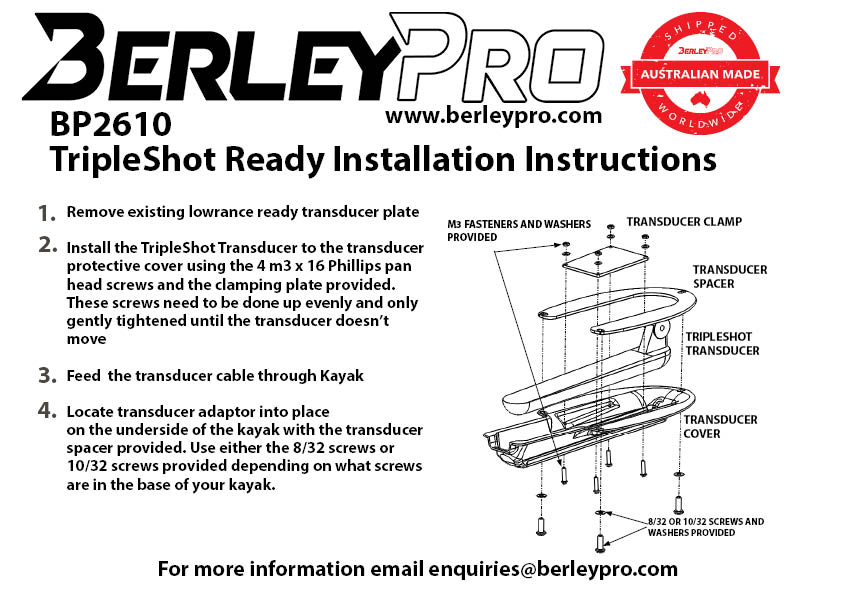 Here is a shot of how the transducer sits in the mount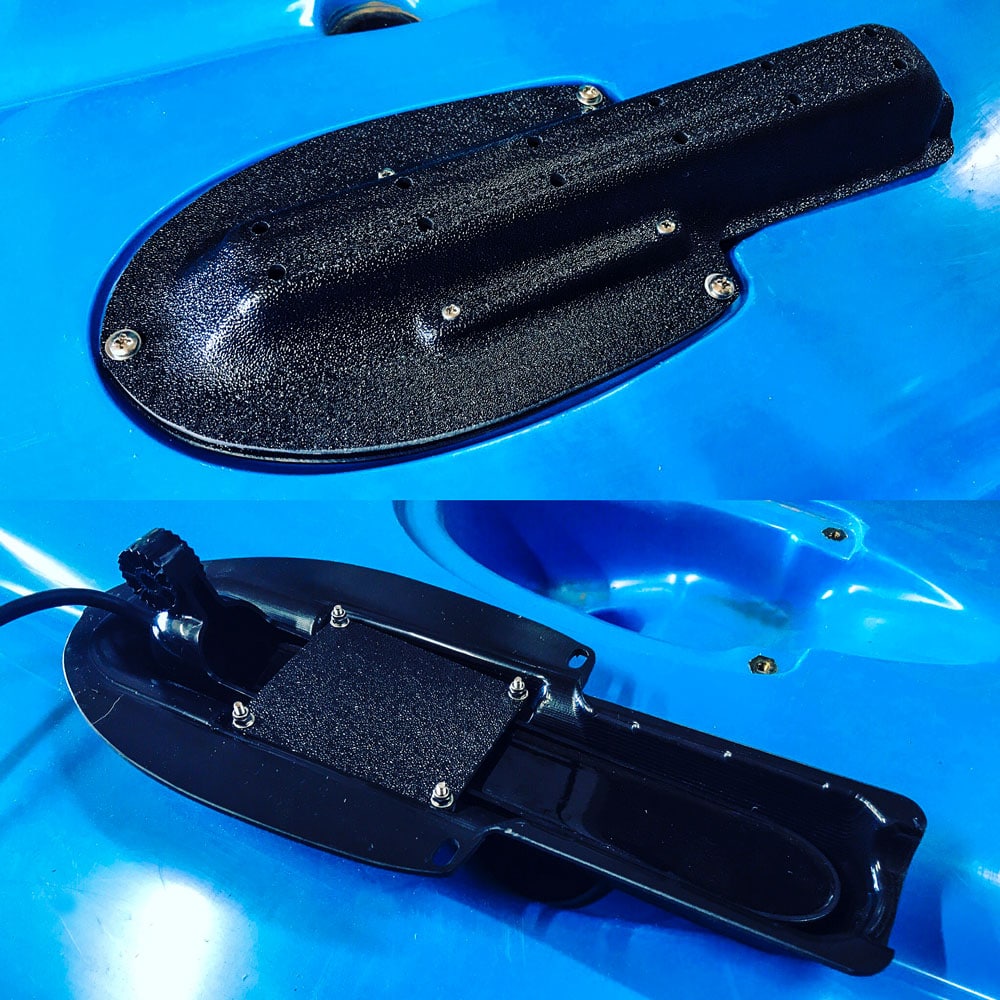 The clamp holds the transducer and it just screws to the base of the kayak with with the spacer plate. Paul has chosen to run a Lowrance Hook2 9 on his PA14 so we quickly finished the install so he can get on the water.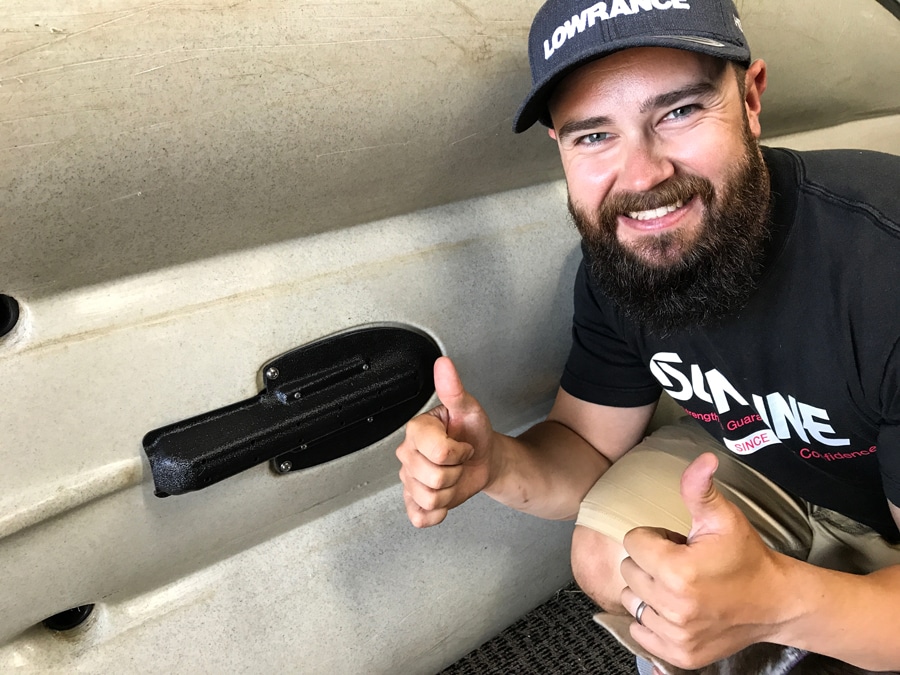 Here's the first shot of the Side Scan with a car sunk in the river
Paul with a Bream, you can see on the head unit the structure he is targeting to pull these fish. This is really where Side Scan has a great advantage.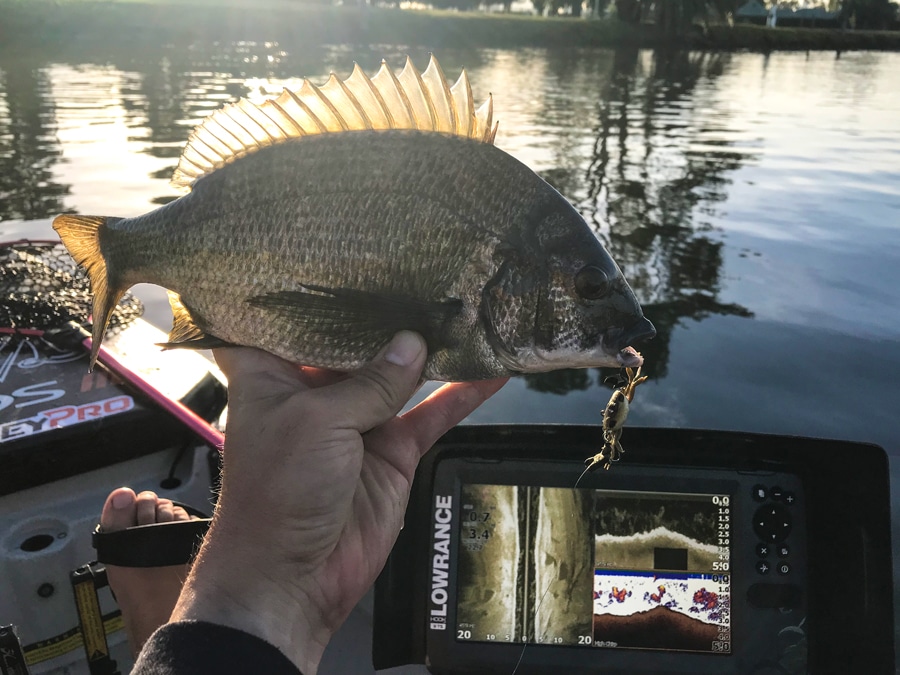 As always Paul is a pretty happy bloke that is always keen to help! You can watch a video of his install and his fishing session by clicking the link below and don't forget to subscribe to his channel!