We've just got in a new Native Watercraft Slayer Max and thought we'd chuck in a new steering conversion. We never produced these just to get rid of the stainless steel cables but also to improve the ability to tension your cables and increase the turning angle. This provides a better kayak that tracks in a straight line and can turn at slower speeds. Here is a rundown of what you need to do to get the most out of your kayak steering to make your time on the water more enjoyable.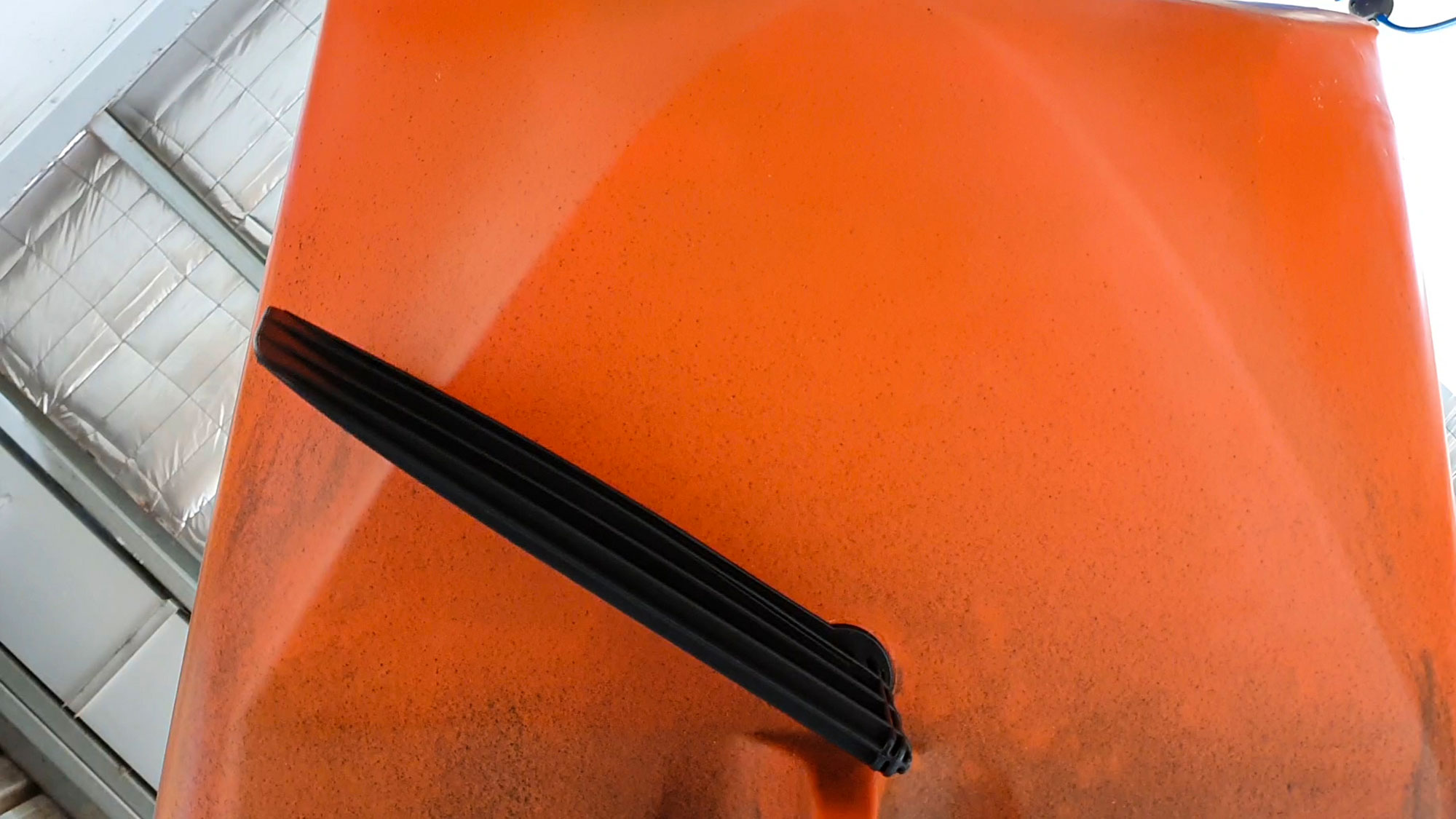 Native Watercraft Existing Steering Angle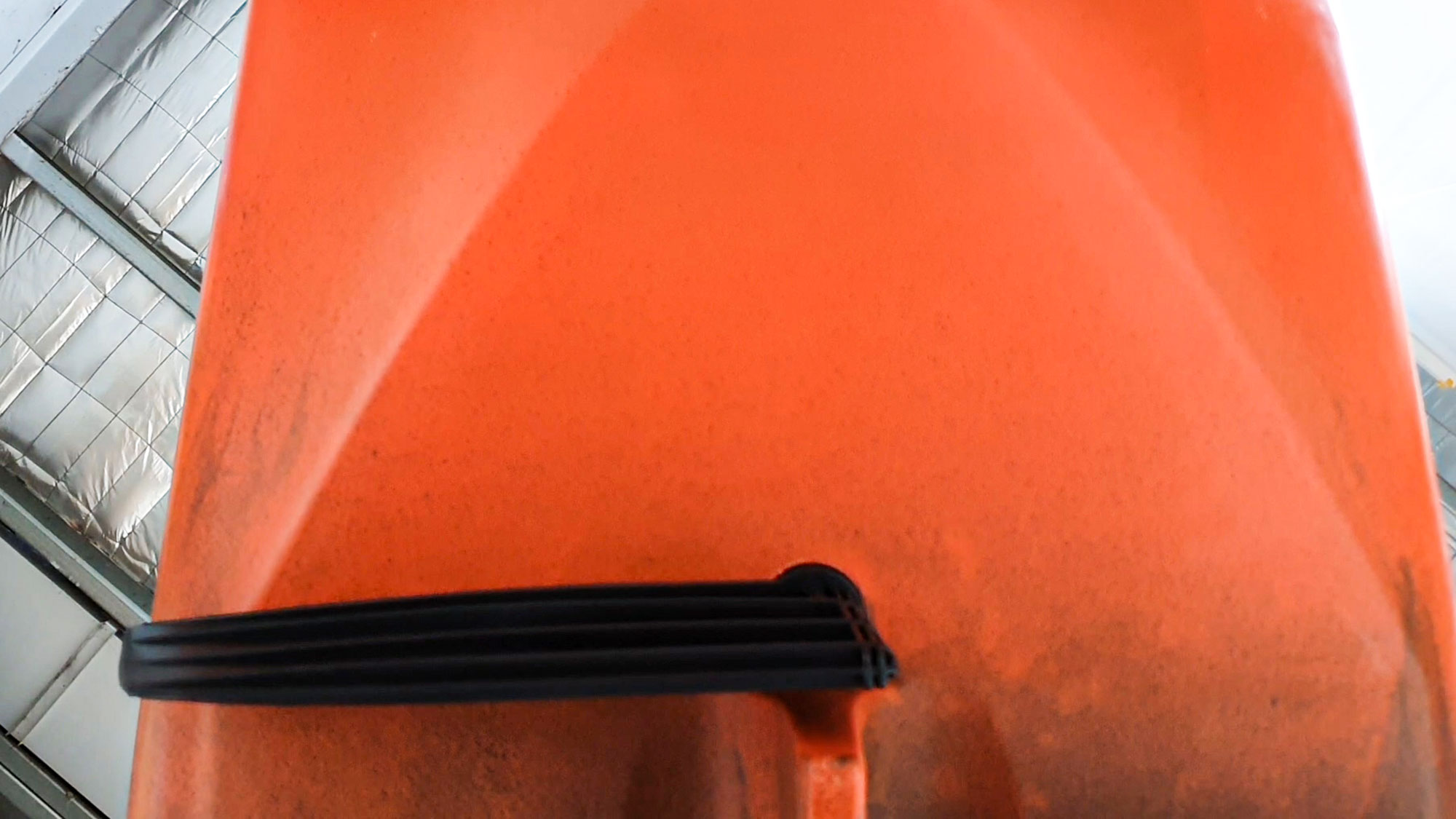 BerleyPro Steering Conversion New Angle
The Slayer Max and Titan kayaks are now fitted with a cord steering conversion. We will be removing all of this and swapping it to our own.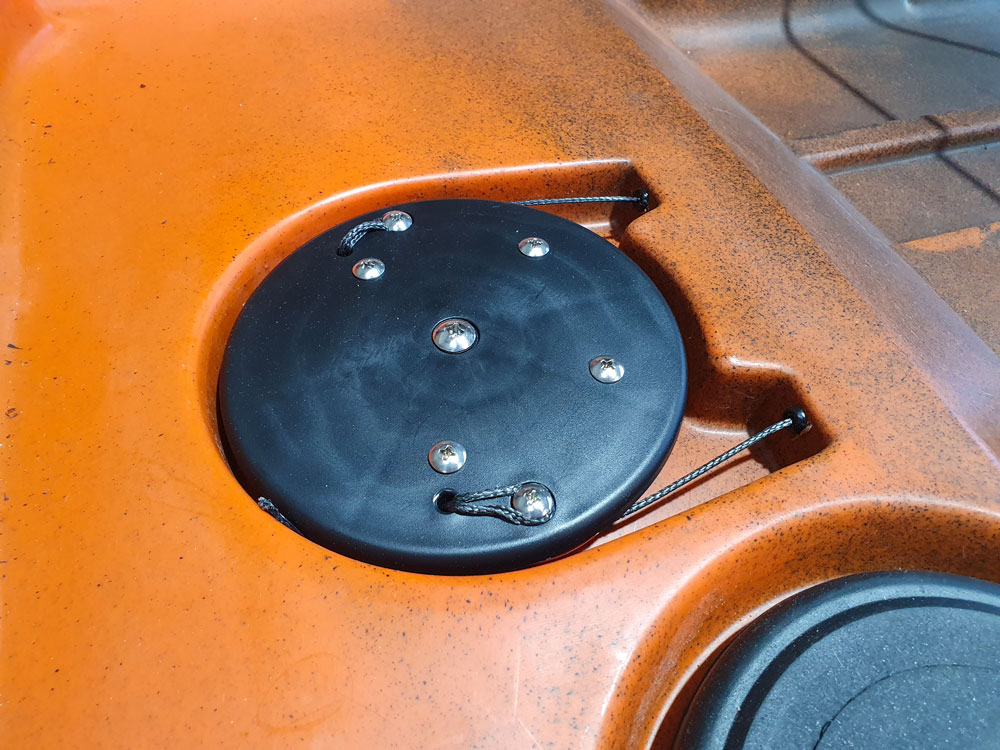 The first step is to remove the rudder and the front handle assembly by undoing all of the following screws.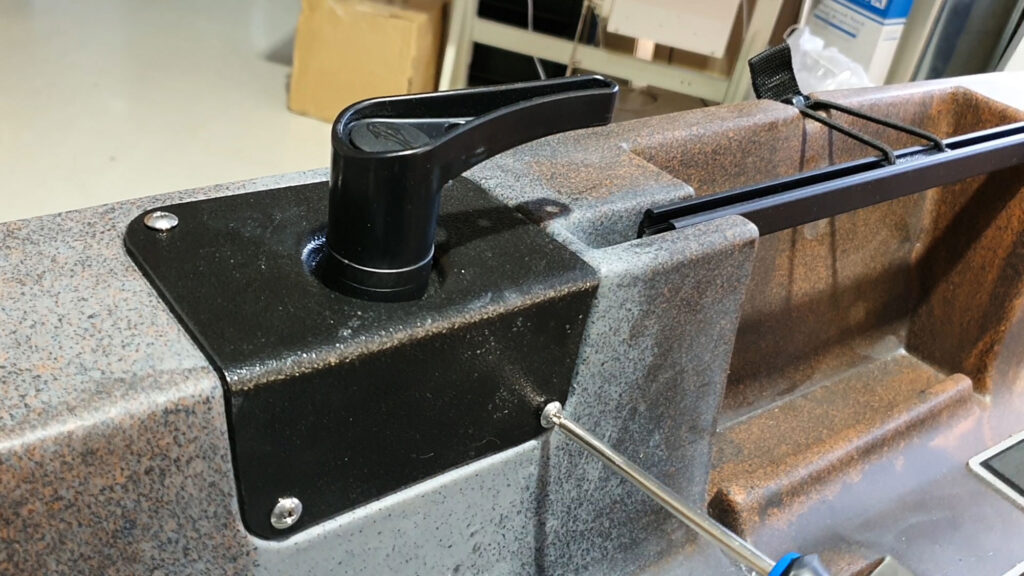 The steering handle is removed by undoing the screw that is in the base of the pulley. You need to keep all of the handles, bushes and base plate. You will end up with just the pulley attached to the kayak by the two grey cords.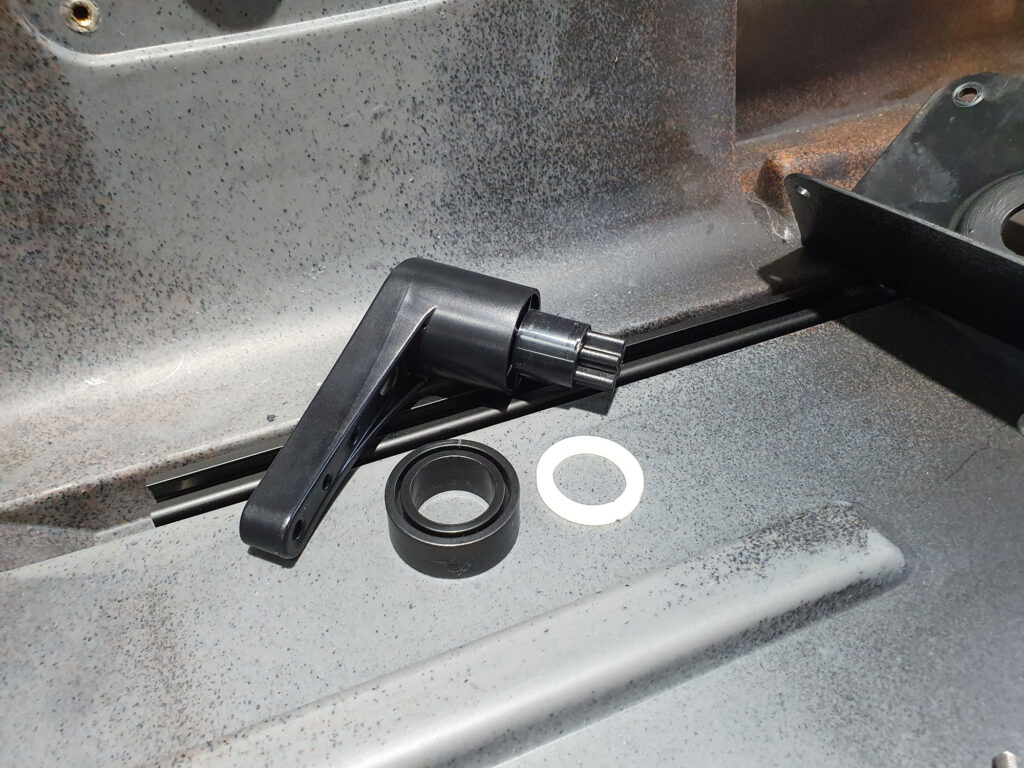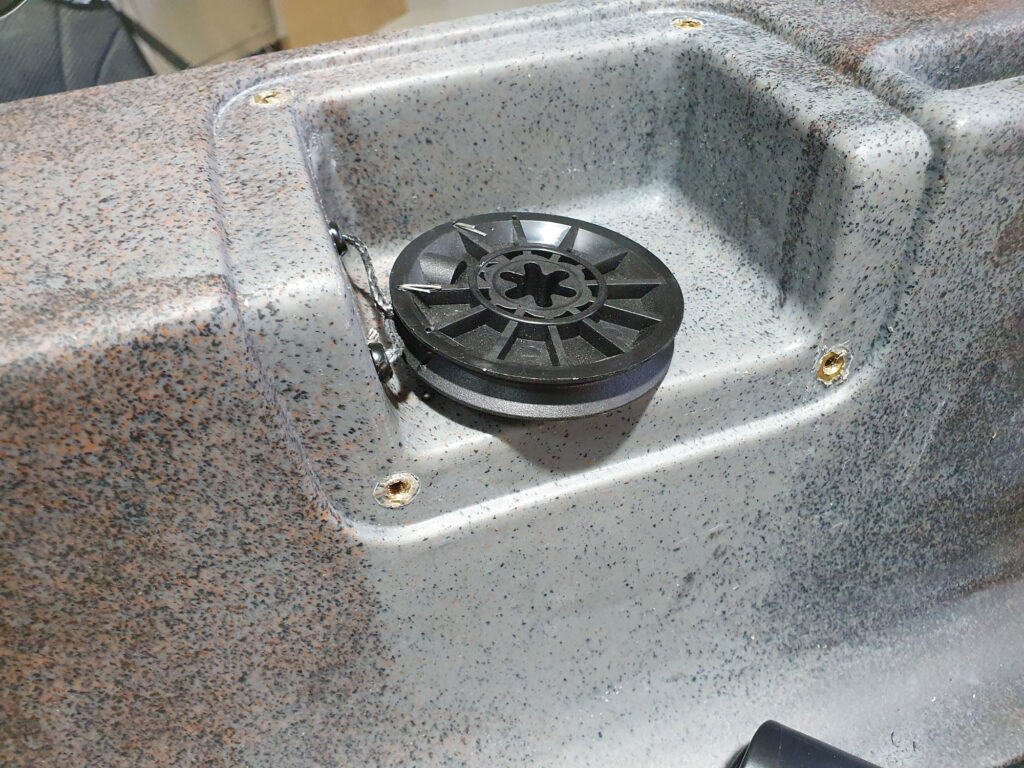 The rear disc and orange cord guides need to be removed. The cord guides are a new piece added by Native Watercraft to help the steering cord travel the same distance throughout the turn meaning you don't have any slack. In our opinion, these are OK if you want to have your steering limited by the front pulley so we are removing this and replacing it with our improved version.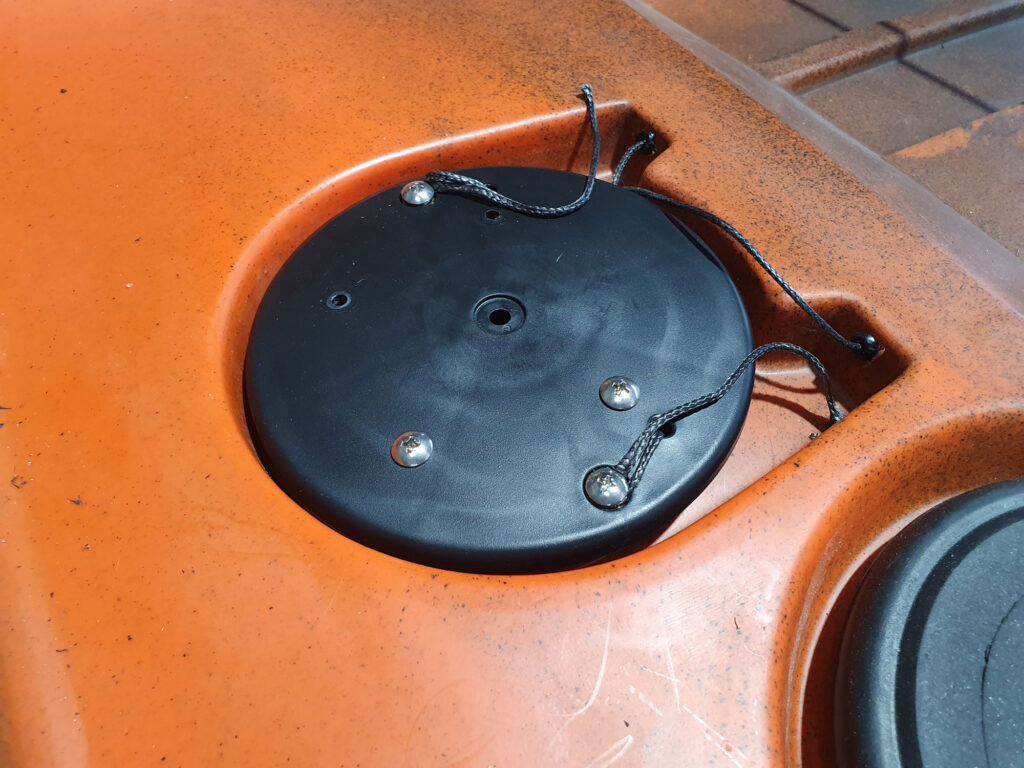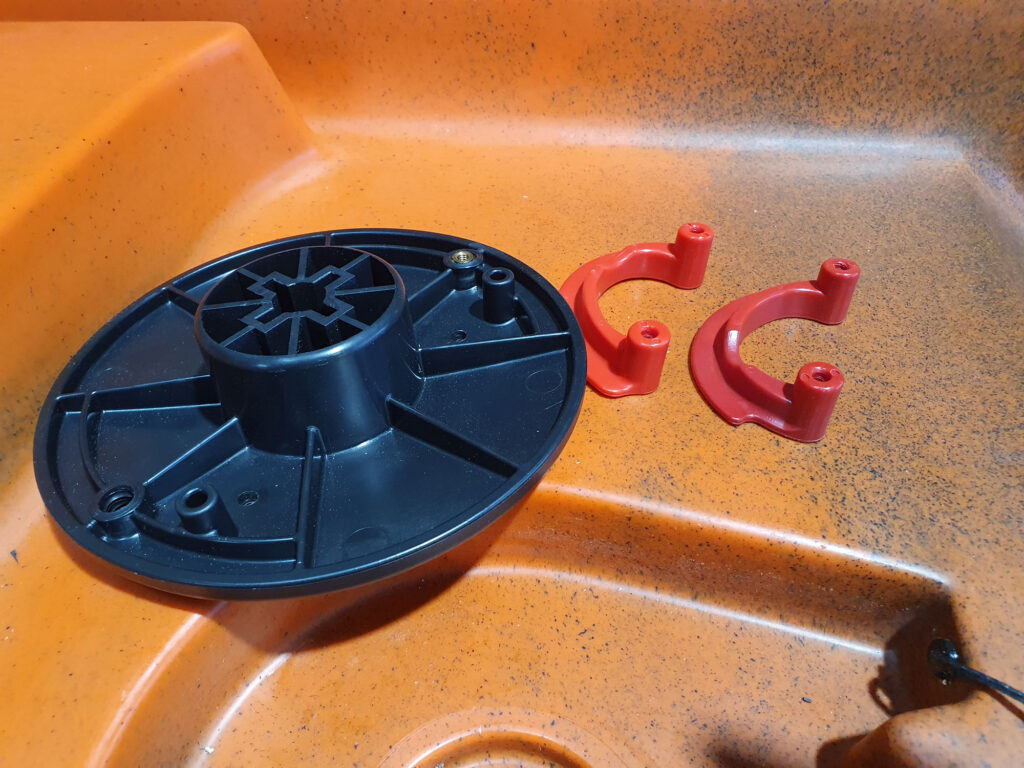 There are now two brass inserts in the steering disc which is what the original steering cord is wrapped around. These can be removed with a 5mm Allen key by rotating them anti-clockwise.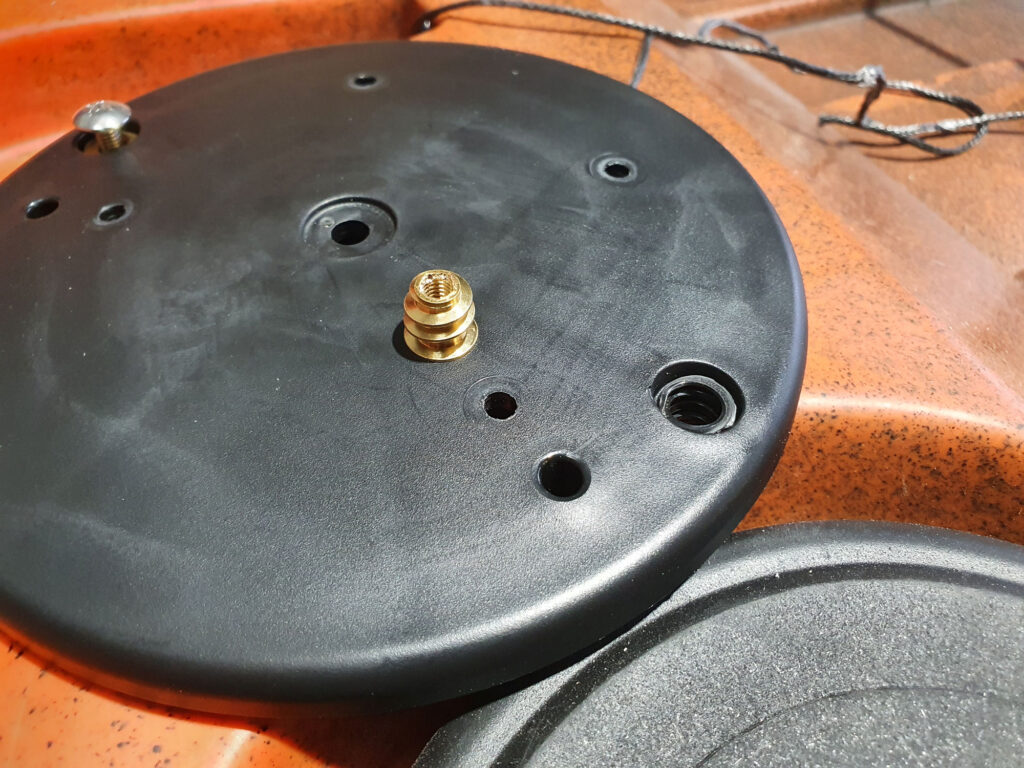 The steering disc needs to sit flat against the existing disc. This is going to be done by cutting down where the orange steering guides and brass inserts are used to sit.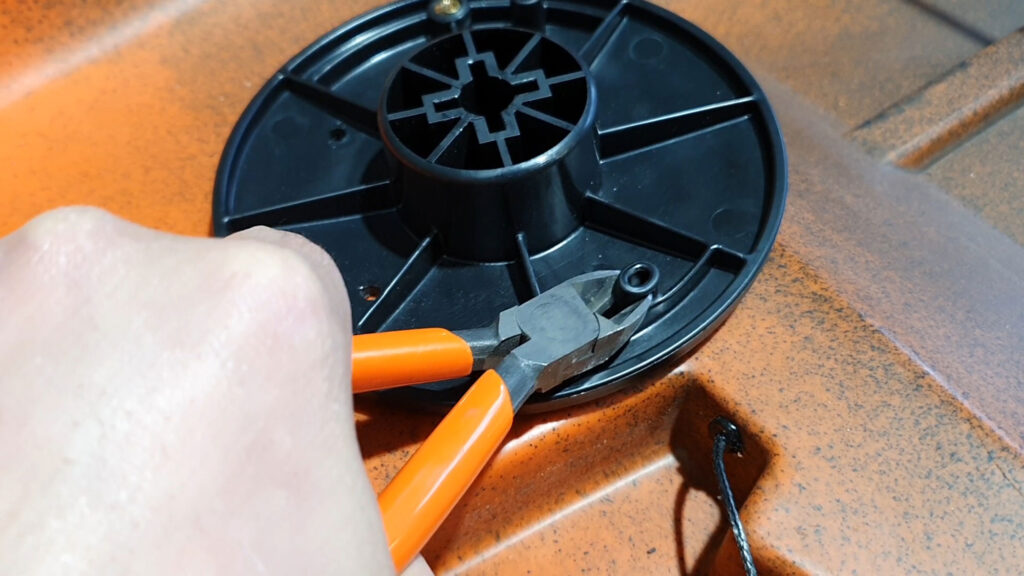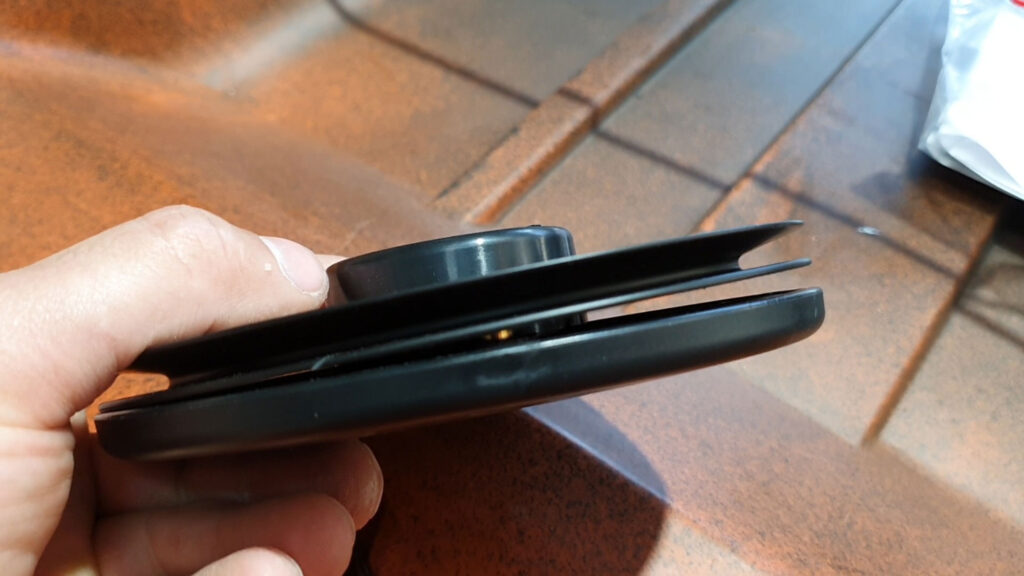 Line the BerleyPro disc up with one of the brass insert holes as shown. Drill 4, 5mm holes through the countersunk holes as shown.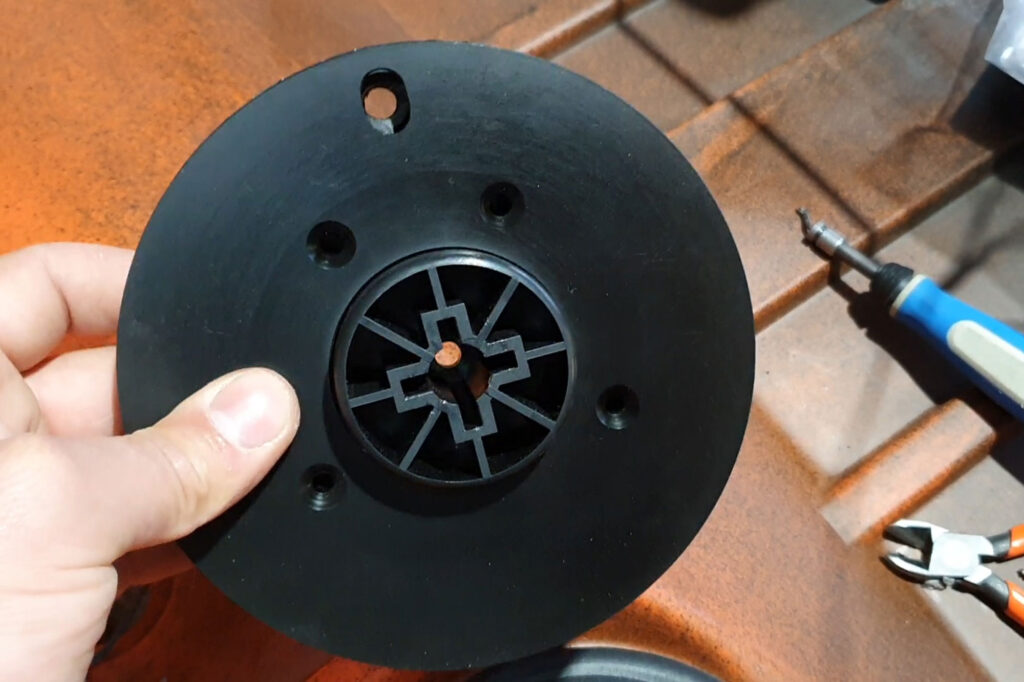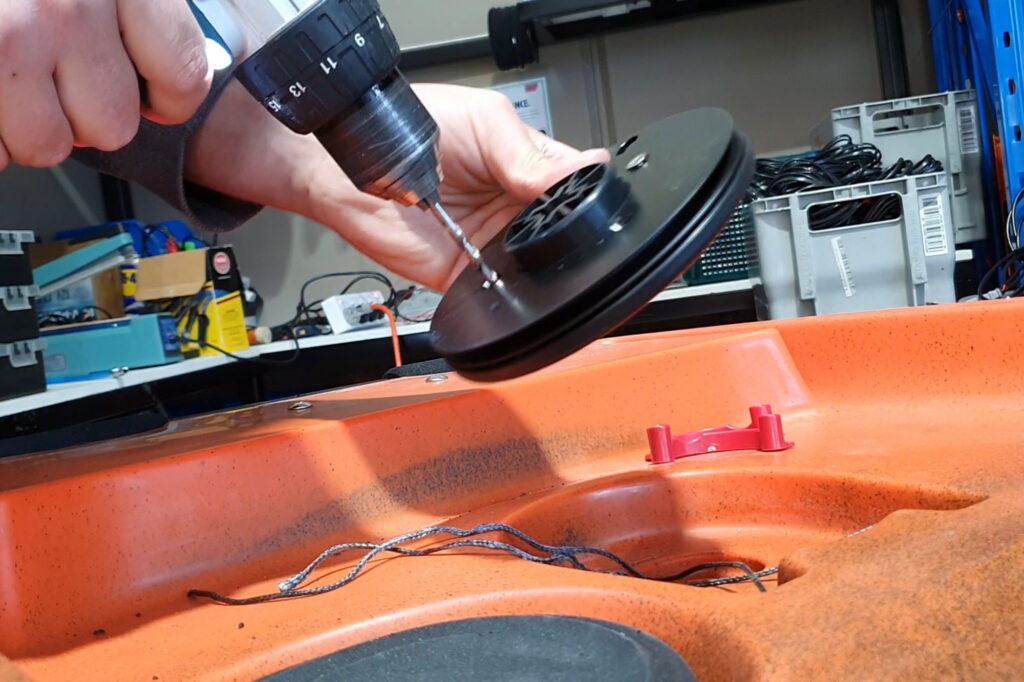 Attach the new tension plate to the top of the disc with the countersunk screws