This guide will show you how to attach the new Native Watercraft Steering Tensioner Plate to remove the knots on top of your existing steering conversions.
First, remove undo the knots and remove the rudder to give you access to the m5 countersunk screws from below.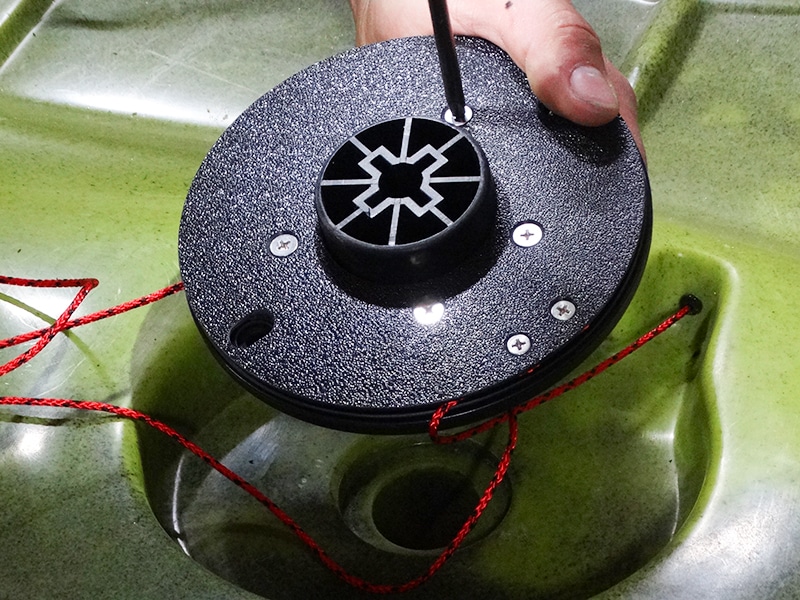 Remove the 4 m5 x 25 screws and replace them with the supplied M5 x 30 screws and reinstall with the m5 nuts and washers.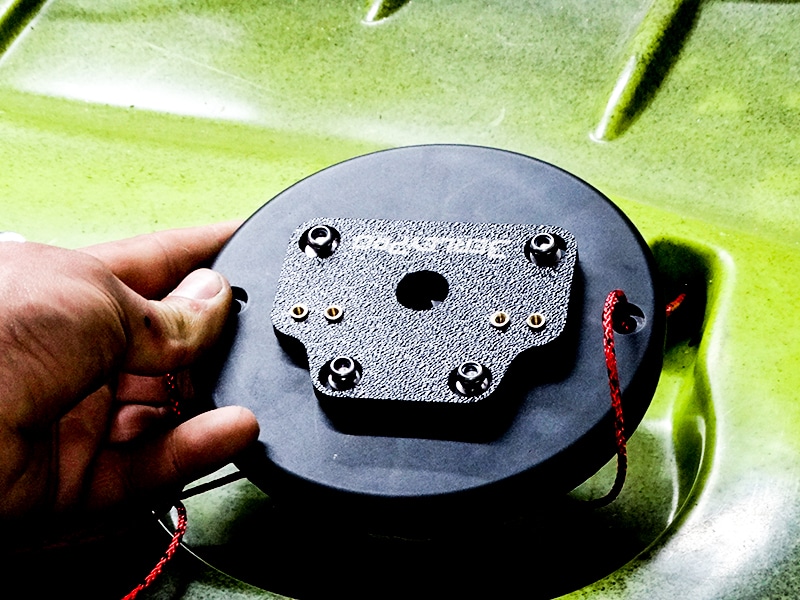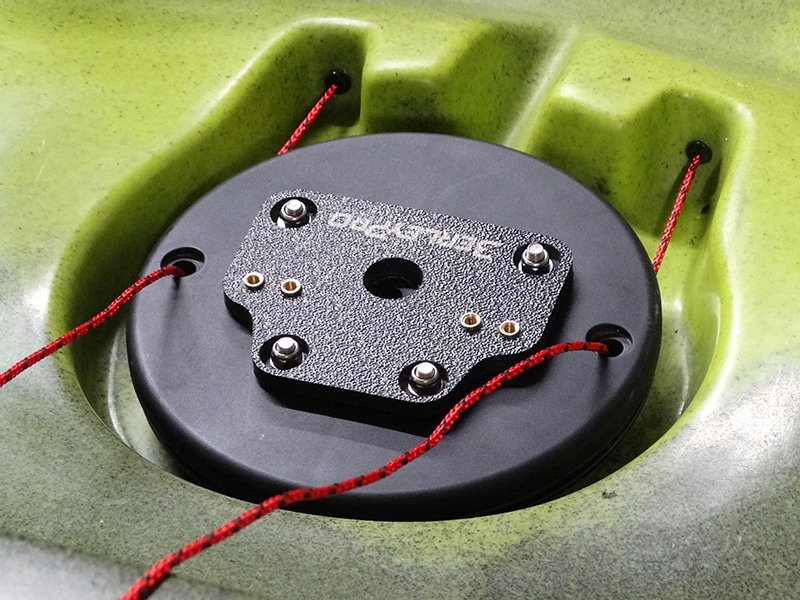 Reinstall the rudder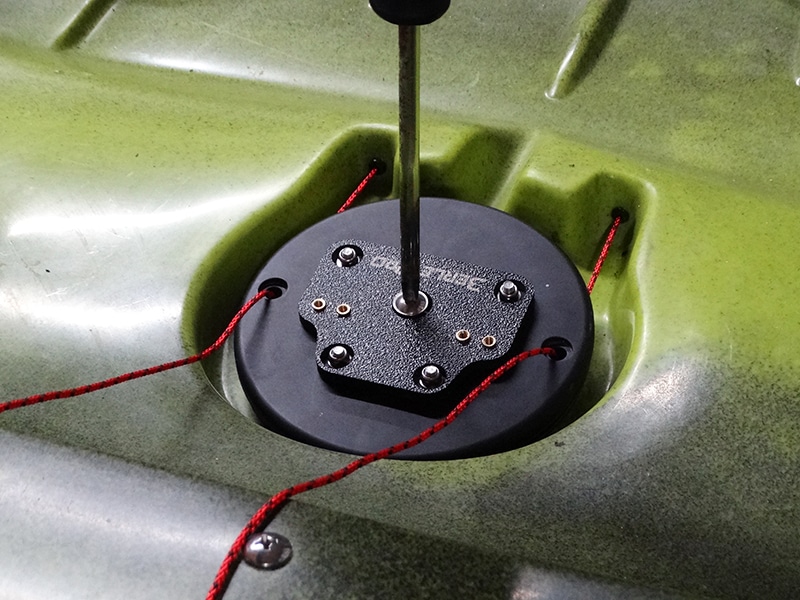 Put the rudder and handle pointing straight and then pull the cords tight. Using the 4 8/32 screws provided you need to loop the steering cord through the rudder screws and tighten them down. Do this on both sides.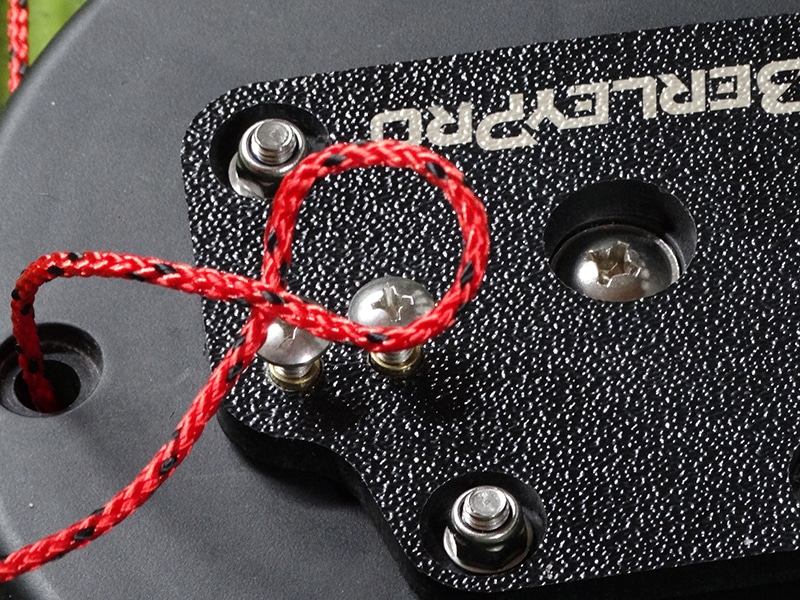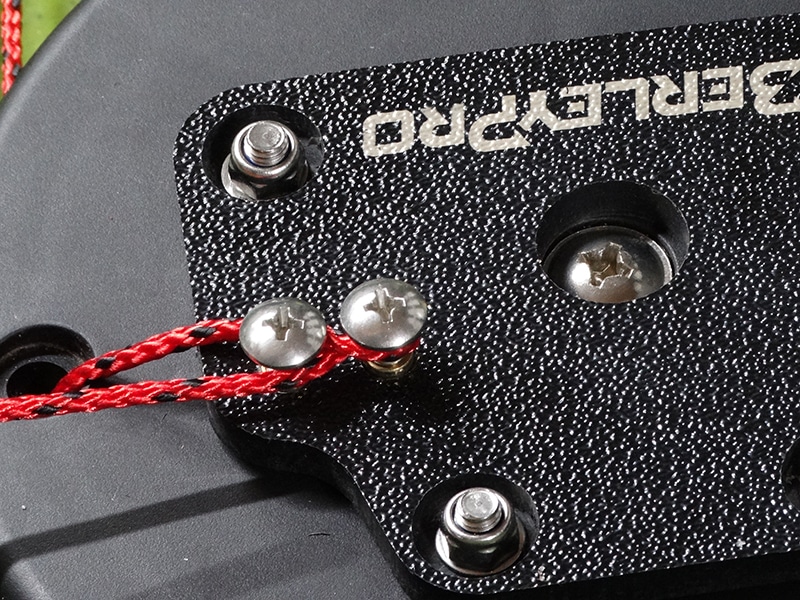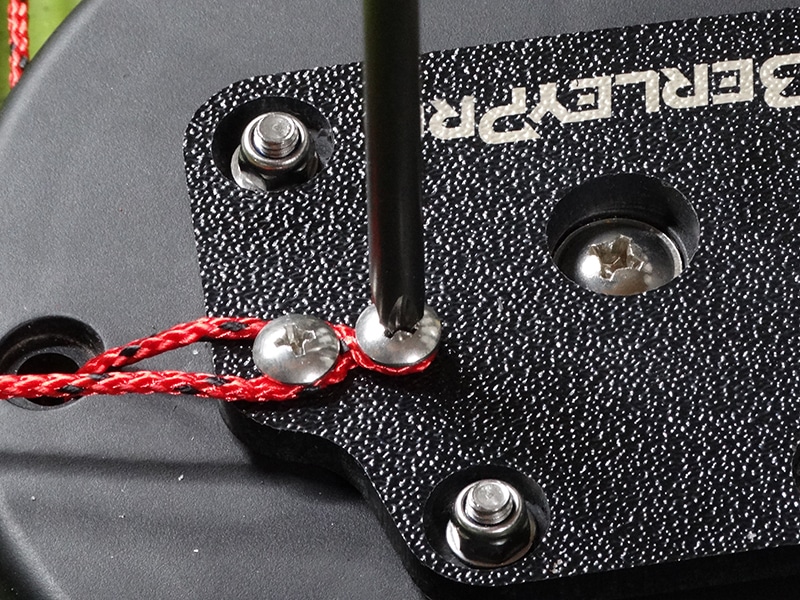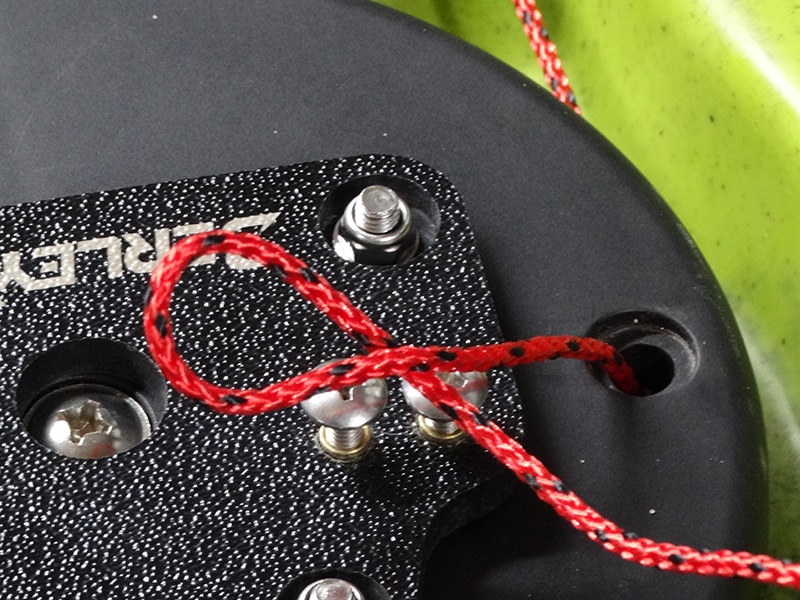 Check the steering is working and then cut off the excess cord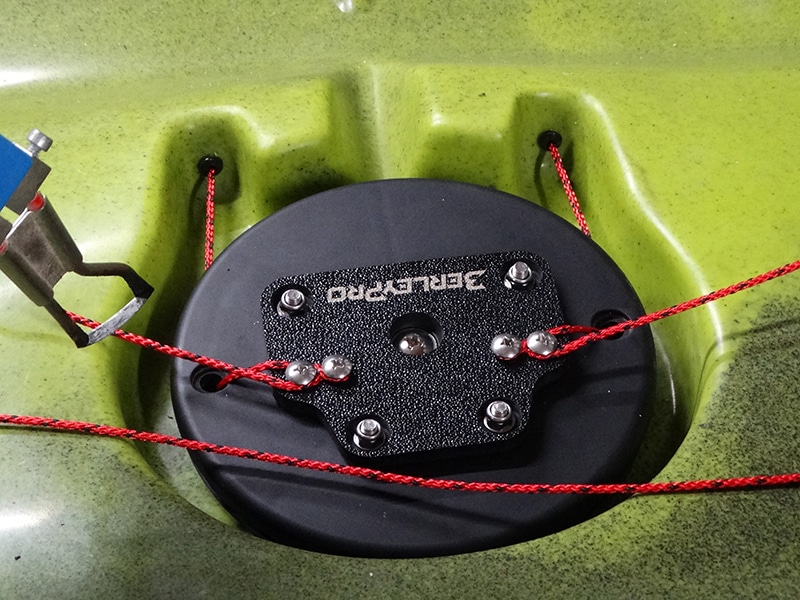 Its now time for a beer or fish