With the technology increasing everyday with fish finder electronics, Lowrance has released the new StructureScan 3d transducers. Unfortunately these transducers do not fit with our existing TotalScan ready transducer mounts so it was time for a new one. This new transducer mount fits in the same Lowrance ready location of Hobie kayaks. There is no modifications needed and this kit comes with an adaptor plate and a cover which is thermoformed from 3mm ABS plastic.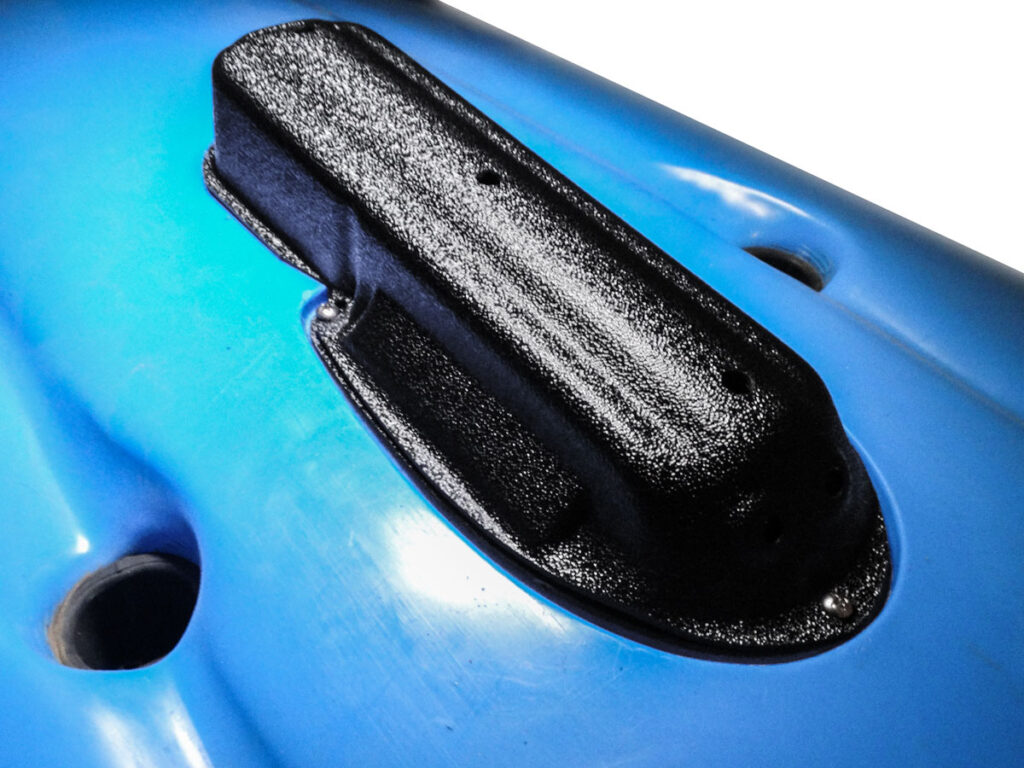 We have had great feedback from out customers using the TotalScan ready mount so we produced this mount with the same key features of being tough to offer protection and also as low profile as possible so it reduces inconvenience when loading and landing.
This transducer mount features 3 drain holes in the base of the mount to allow sand and debris to be washed out while moving or by squirting water down the transducer scupper from above. By having this transducer surrounded by water it provides an accurate water temperature reading.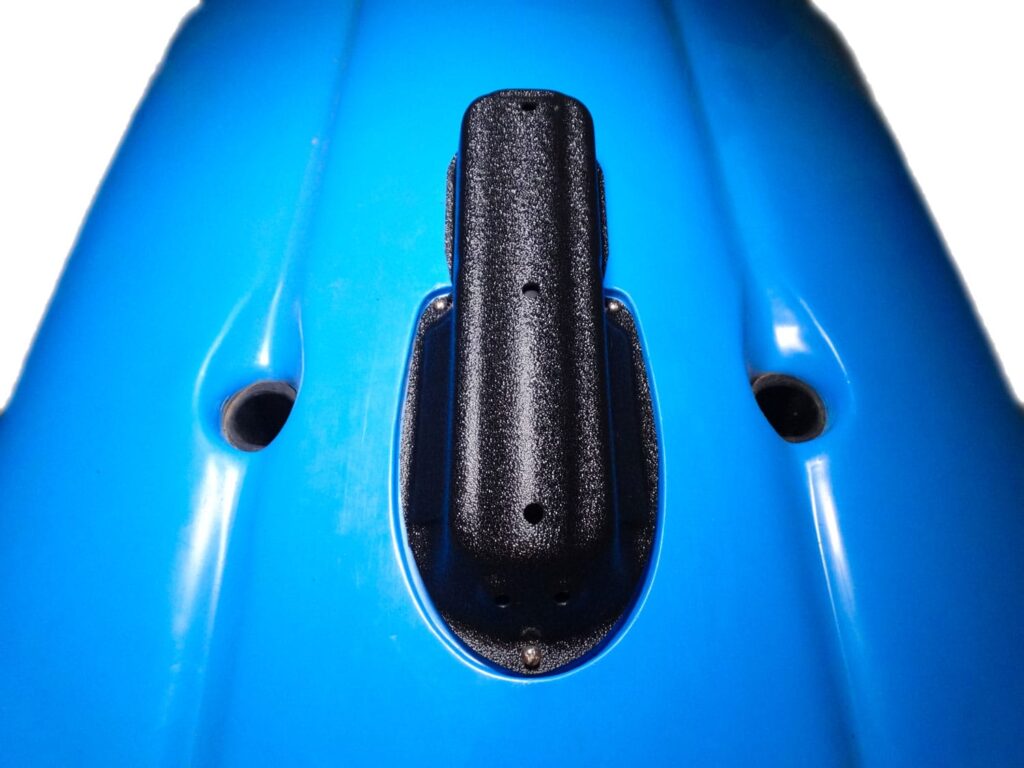 The only thing to remember is the two plugs on the transducer are now too big to suit the Hobie thru hull gland that is normally installed so this will need to be replaced with the new Hobie gland with the 3 outer screws.