Firstly happy new year everyone! Over the new year period, I have been trying to come up with an idea of how to mount transducers with side imaging on propels. I've been running a Raymarine Dragonfly transducer mounted on the propel cover and it works great. The only issue I have ever seen is going from forwards to reverse really quickly it can loose bottom momentarily but overall I think it works great.  Anyway… The next step is to come up with something that suits side imaging. This needs to be a mount that is clear of the hull… Here's what I've knocked up as a prototype.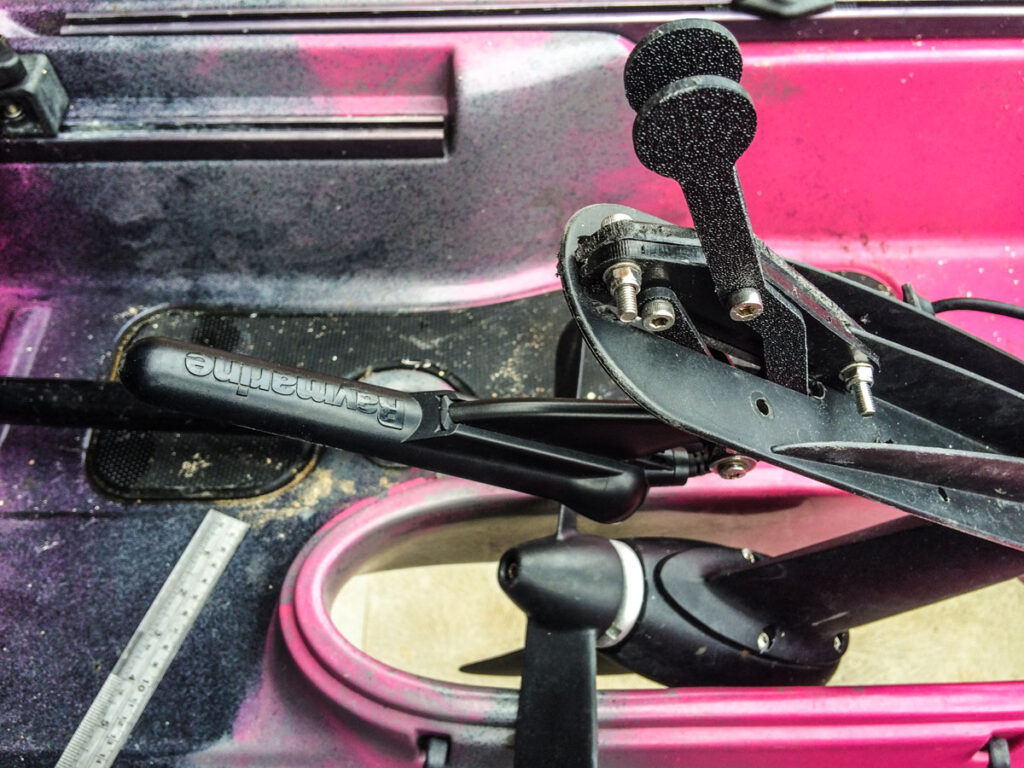 It's a simple idea by just by pushing forward on the lever will lower the transducer towards the rear so it's out of the way of the prop and also clear of the hull.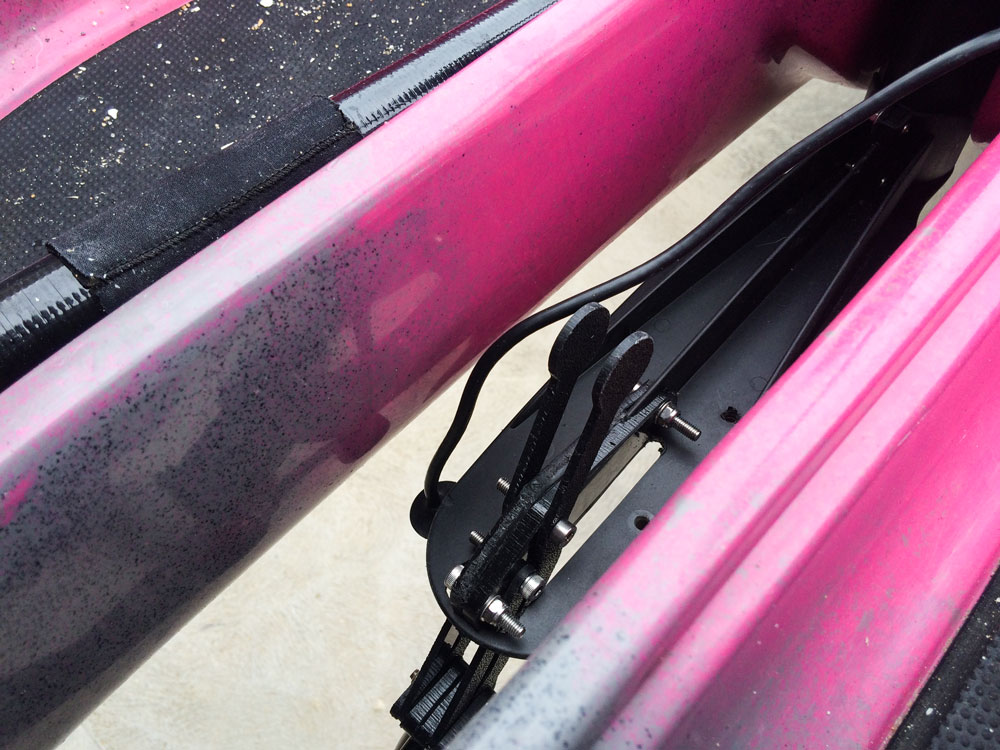 Here is how the transducer will sit retracted. I know this transducer isn't side imaging, but currently is all I have to get an idea.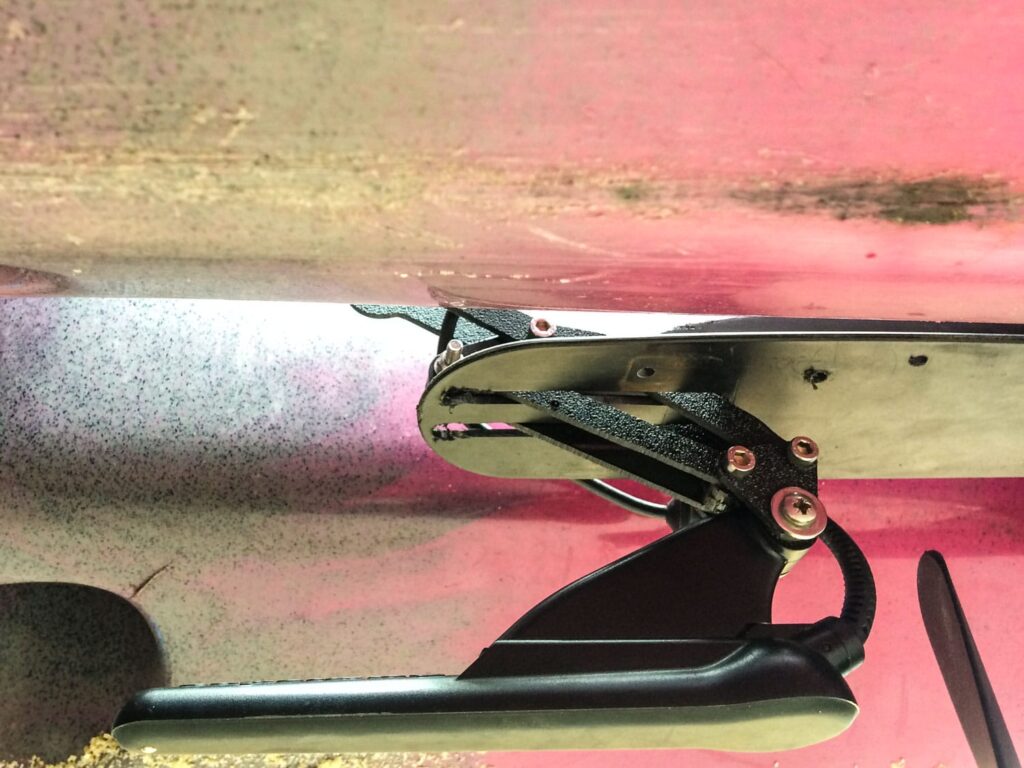 And down…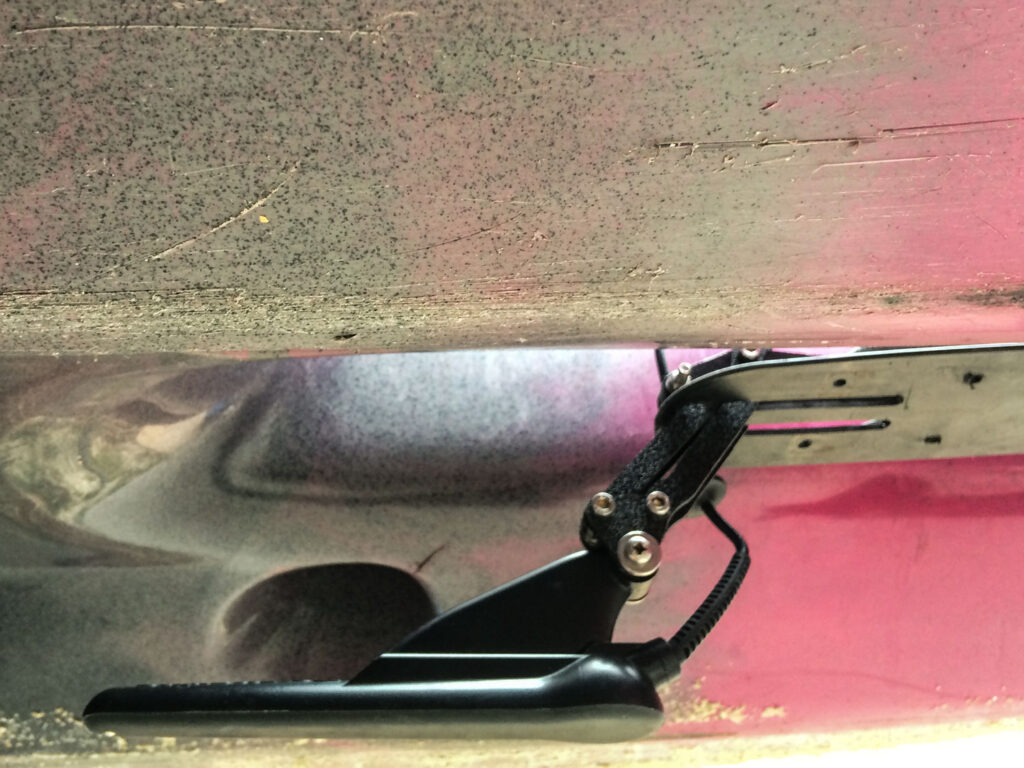 Time to get a side imaging transducer and test it on the water!