Recently I have just finished working on a new Hobie transducer mount to fit the Humminbird Onix HDSI transducer. This transducer is big which caused some problems….
The end idea was to have an adapter plate that screwed to the existing Lowrance Ready location. This would also locate the top of the transducer making it unable to move whilst in the mount.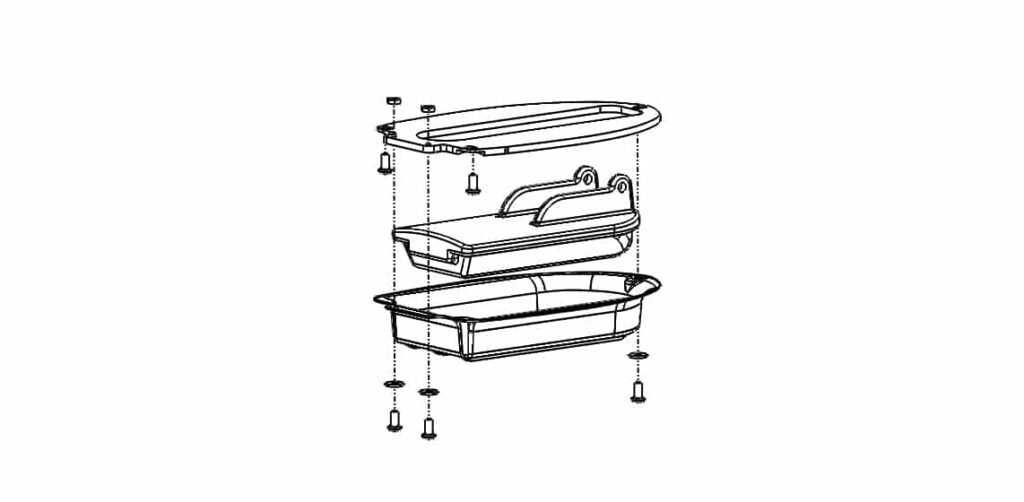 I made a mold and machined the first for test fitting. To install it is as simple as removing the transducer guard and installing the Transducer Adapter.
The cable is then inserted through the kayak.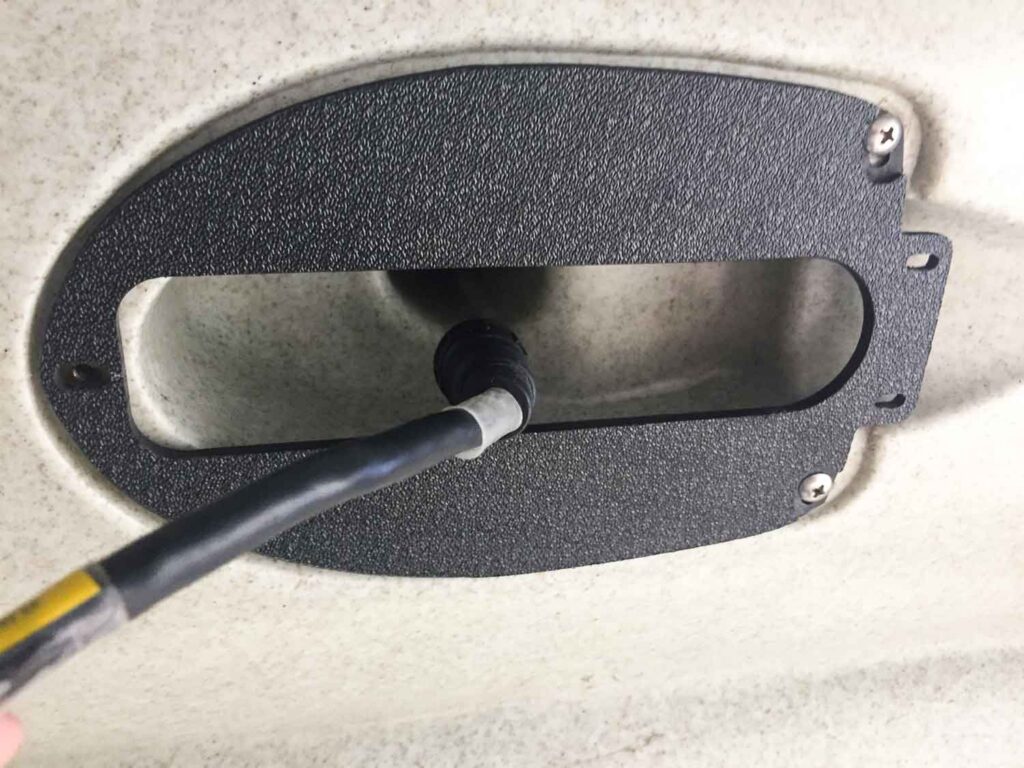 The transducer mount is then placed in the transducer guard.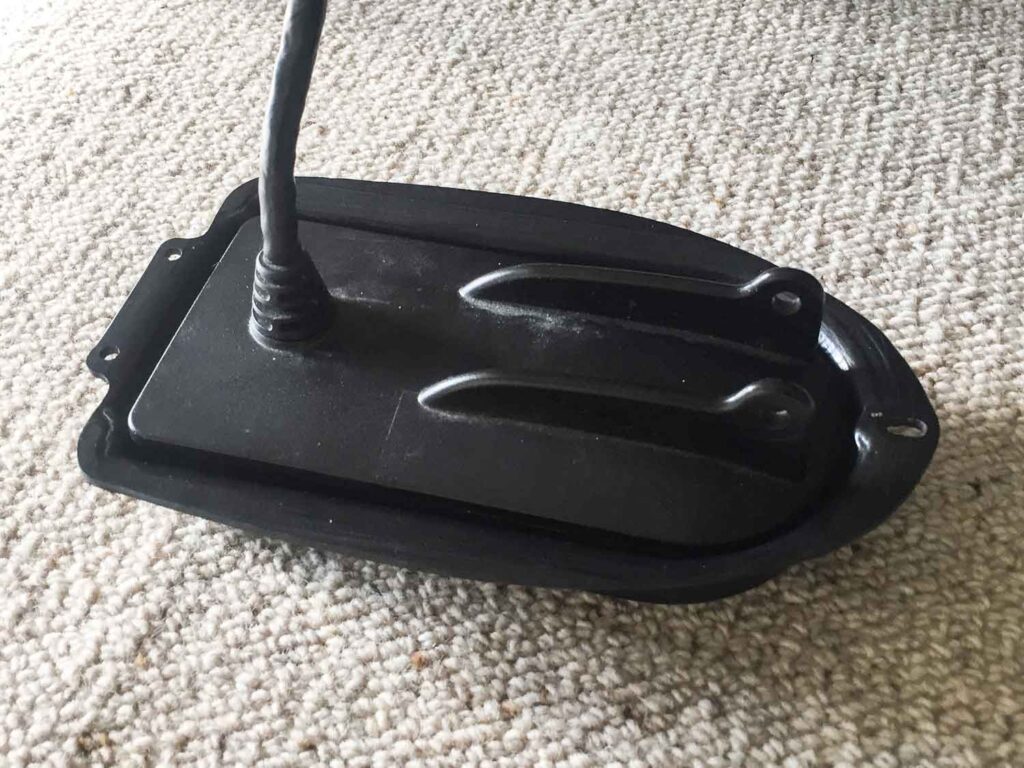 The transducer guard and transducer are installed onto the adapter and the job is complete!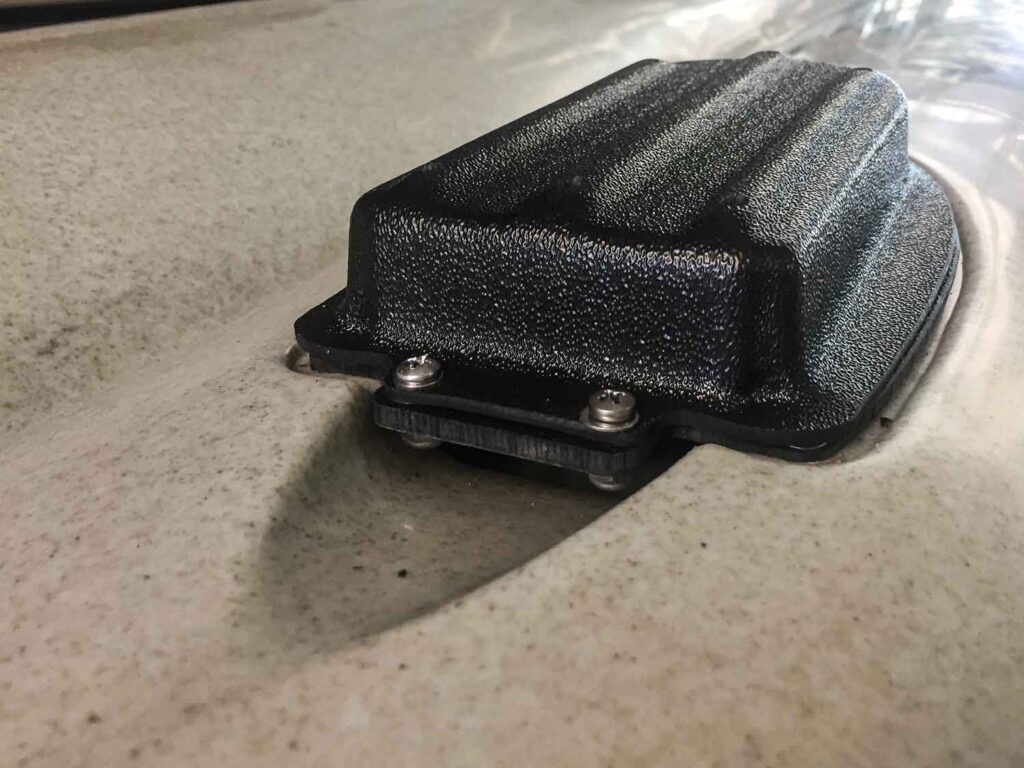 This mount provides both protection and a simple install. It has 6 drain holes so it can be drained and washed out by squirting a hose down the scupper above it. Time to get it on the water!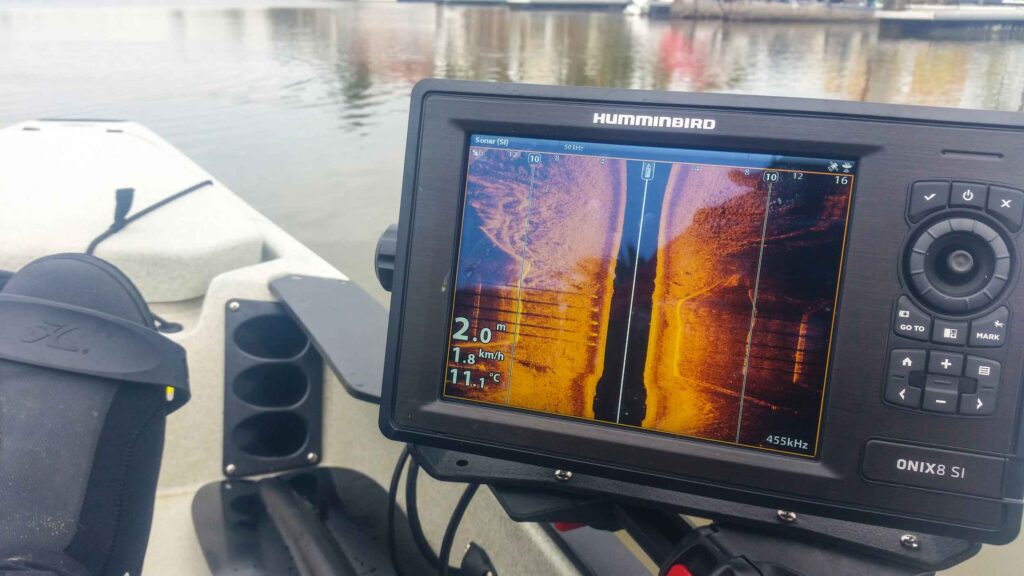 Above is a screen shot of the high definition side scan while using the transducer mount. This mount is providing full covered protection and also allowing the imaging to shoot straight through with no noticeable distortion to the image. In the above image you can clearly see two drains on either side while testing this unit in Patterson Lakes.
Also a big thanks to Tim and Hedrik who have helped design and test these parts!