Yo yo, I'm putting this post up to give you more of an idea of the mother ship trips run with Bounty Hunter in New Zealand to Great Barrier Island and catching fish on Catch Beta Bugs. This was our first mid winter trip and the weather was mint and the fishing was epic! Many stories of straightened hooks, big reds in shallow water and PBs made.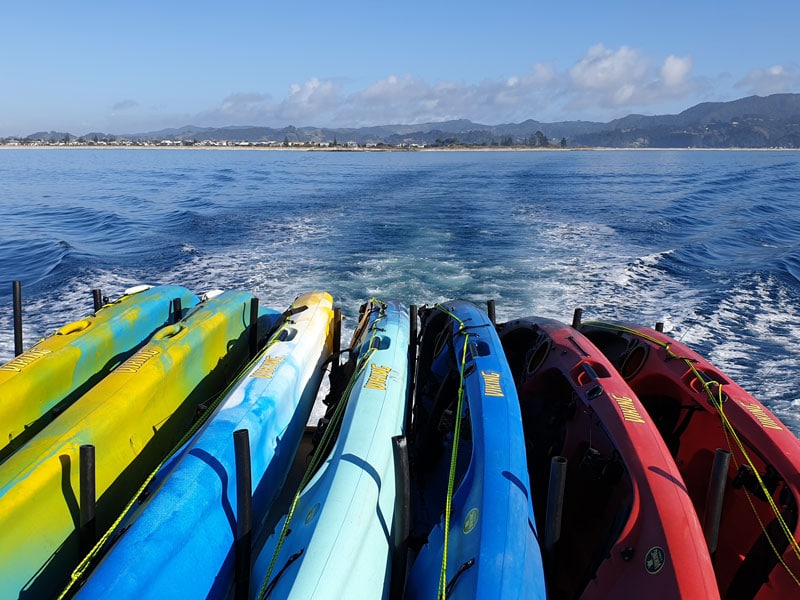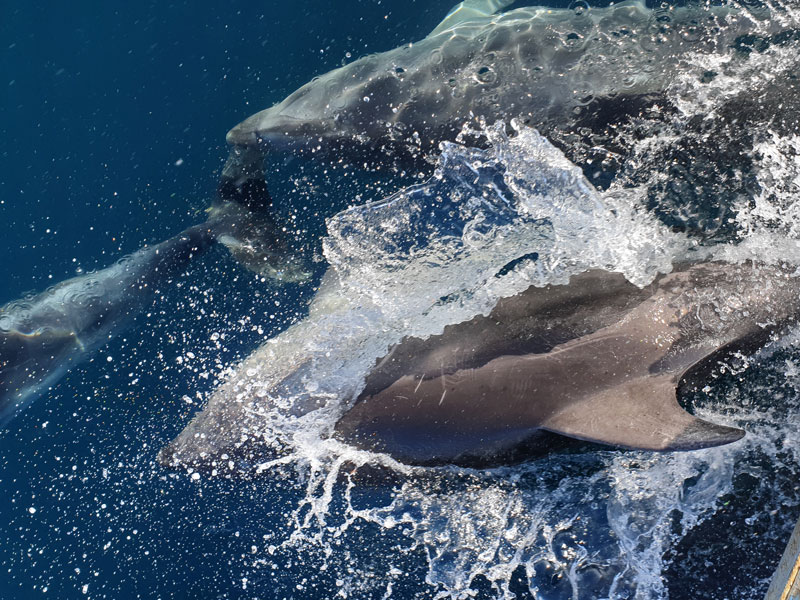 We left from Leigh and head out on the 4 hour journey to great barrier island with the kayaks loaded and rigging to begin.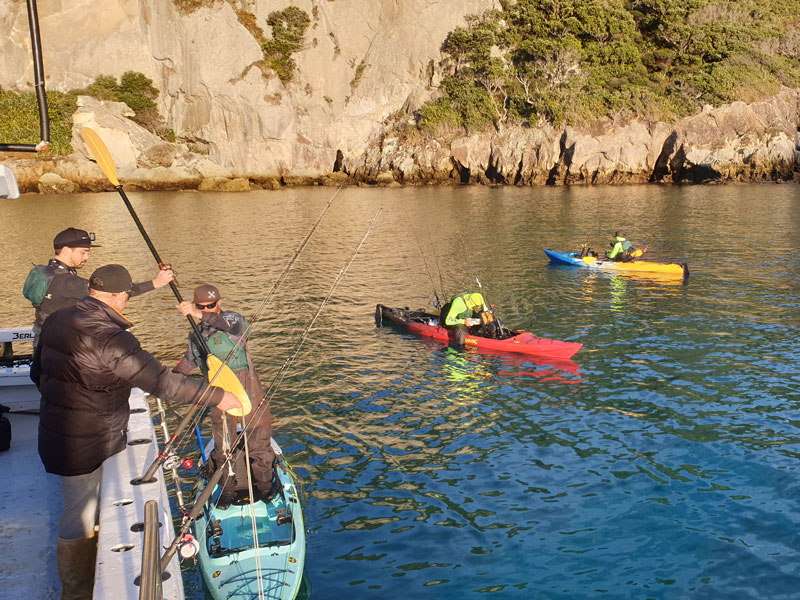 The boat spends the night in various inlets to ensure a good sleep and somewhere easy to launch. The good thing about New Zealand is you really only need to go a couple of hundred metres from the mother ship to be on the fishing grounds and catch some solid fish.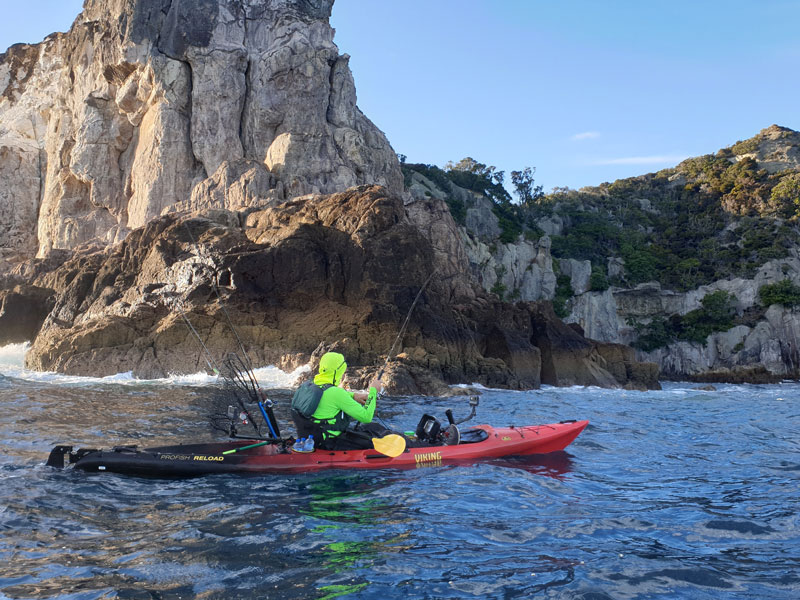 Wash fishing the corner of the inlet where its 15-20m deep straight off the rocks. I've hooked many good snapper and been smoked by kingfish here on plastics with a fast retrieve.
This is one of the most impressive places for fishing lures I have ever been. You can target large or small schools of snapper on your sonar where they will aggressively feed on 60 gram to 300 gram jigs. The below images show some of the schools of snapper we come across while paddling. The first image you can see the lure going down to the school and the snapper coming up to feed on it and the second image is my favorite schools to look for. These are normally swimming around sunset in close to the rocks and the snapper will feed nearly to the top of the water. The fish are actively feeding throughout the whole water column so you can drop it all the way to the bottom and rip it through them.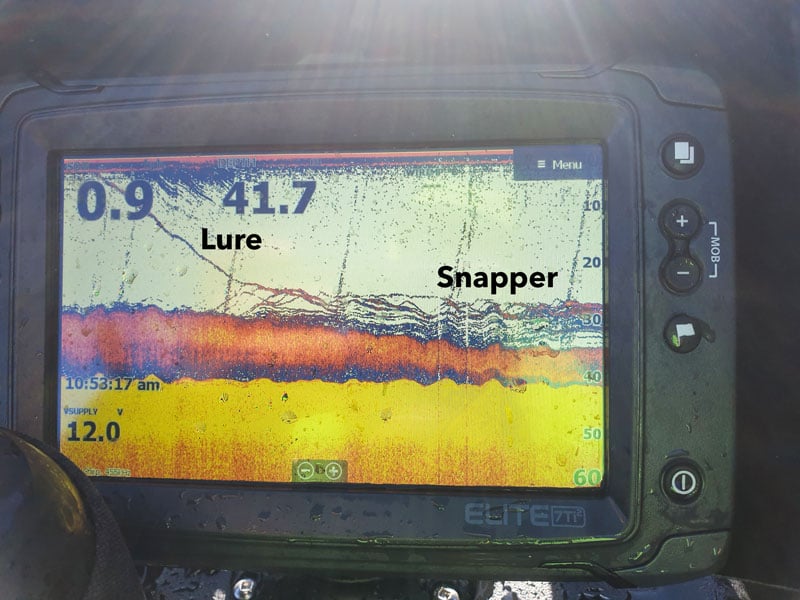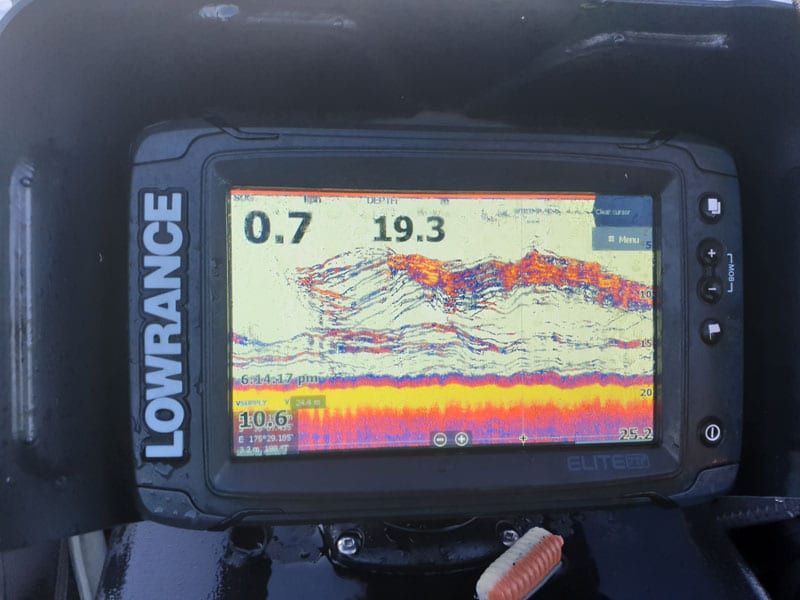 Here's a couple of fish that were caught on the trip. These were caught using the Catch Beta Bug jig by slowly dropping them into the school. You need to watch the lure on the decent as the fish will hit it both on the way down and up. The idea is to stop yourself with the paddle on the school and drop it to the height of the snapper. Working the beta bug is super simple! You can either stop it on top of the school and slowly lift the rod up and down, Drift it through the school while you flick a plastic or something else or even fast jig it. Mix it up and see what reaction you get but these lures are one of my favorites and are always pulling out big fish each trip. We're running Lowrance Elite 7 TI2 units paired with 17.5ah FPV batteries so we can see clearly what depth we are working the lure at and even when the fish show interest.
Got an idea of something you think would work? Drop a comment below!
Thanks for the businesses that help give us the opportunity to fish with groups in New Zealand