We went to Louisiana to search for my father Sir Boucher, drink moonshine and ride the gator train, but instead, we ended up at PAC Kayak Rentals and this is where the Yipaah begins.
Before I start my rant of utter nonsense here is something serious…Coming from the other side of the world, chasing redfish is something you see on countless pro kayakers pages so this has always been a hot thing for me to do. Having a place like PAC where you can rent a houseboat, kayak and get all the knowledge and tackle you need is perfect. Ms Lisa and Mr Eddie are the true definition of southern hospitality! Don't expect to see everyone wearing overalls, no shirts and impossible to understand because you will be disappointed.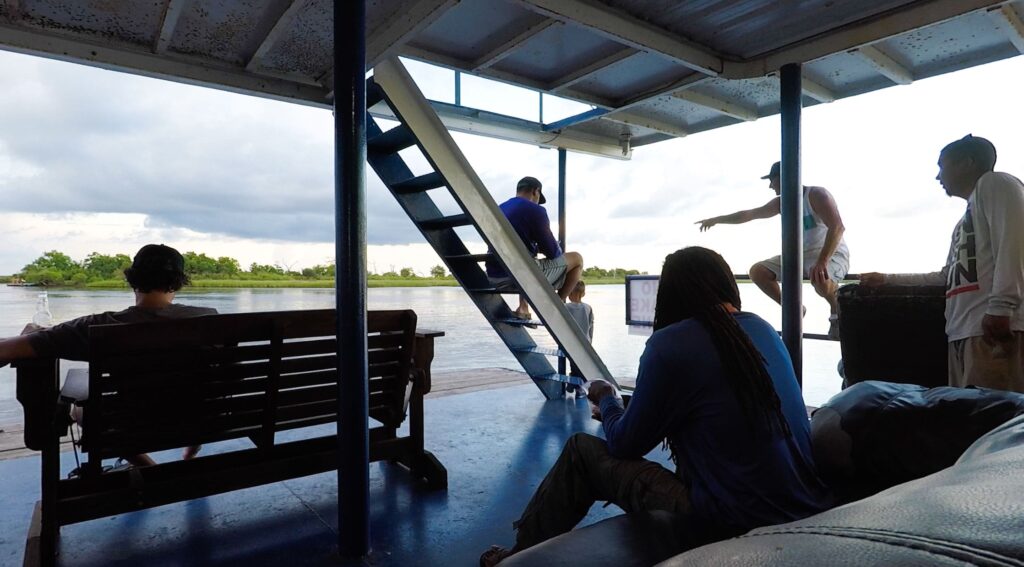 The houseboat was a cool place to stay and definitely gives the final touch to being there. It's got a living area on the bottom deck with a lounge and cooking facilities and upstairs you could fit around 200 people to comfortable sleep if you lego stack it. It's always a bonus travelling the USA when you find a room that has AC and doesn't sound like a guy running a lawnmower over his stone covered driveway. The best thing is you can catch trout, drum and reds off the deck or even buy a slab of Bud light and let everyone watch you drink it.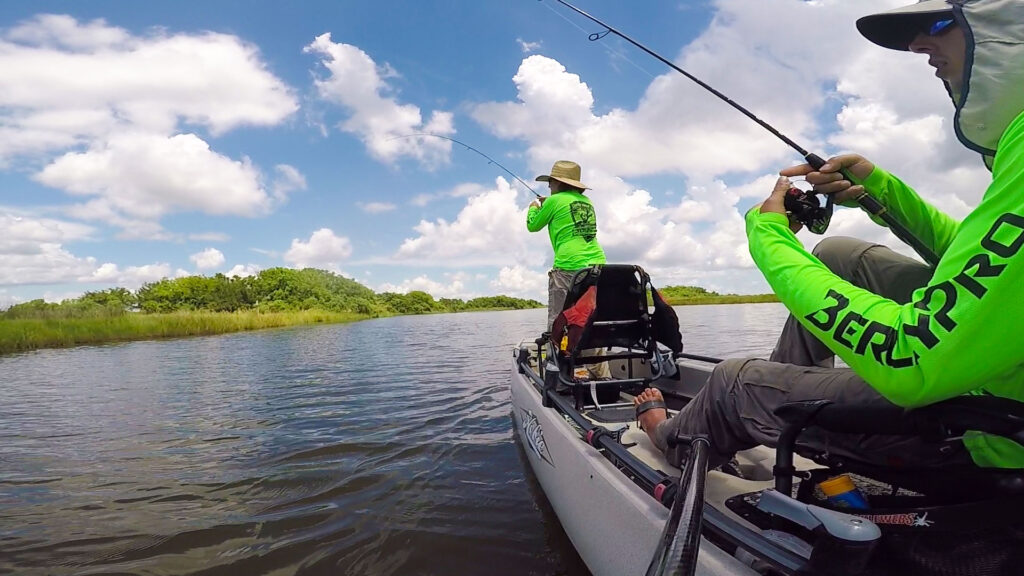 Back to the important part. Me and Kimmi hired the Hobie Battleship S.S Relationship Destroyer and headed out with my twin brother Rex from Action Hat and Xavier to chase some reds.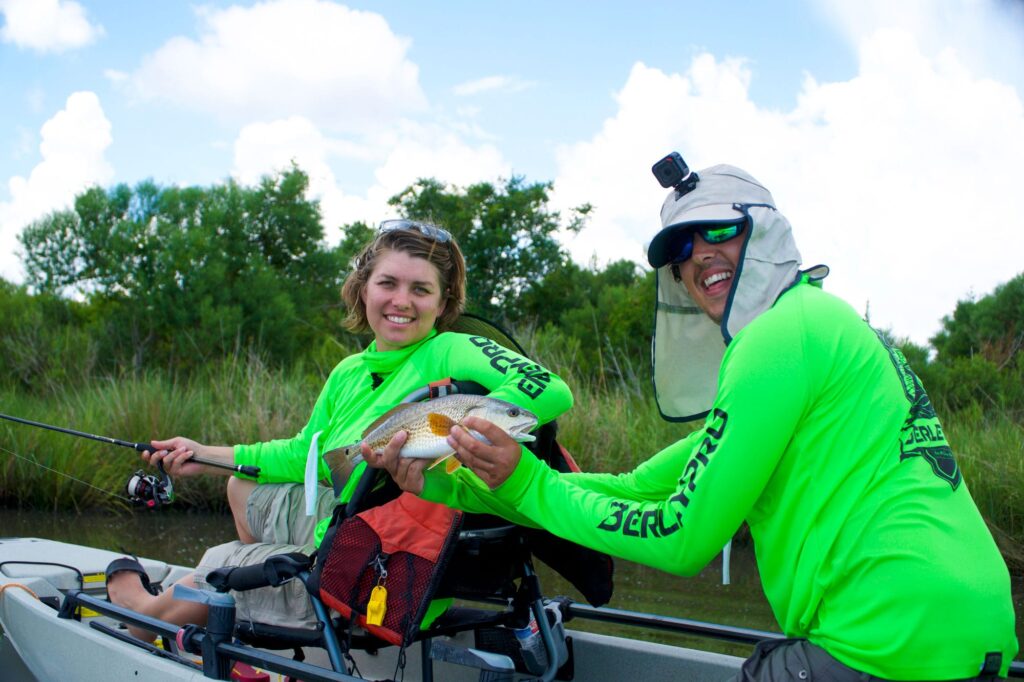 The cool thing about fishing in this shallow water is you can literally see the fish. Kimmi got her first red in a little cut. I however took the "these wankas don't know what they are talking about and I'll do my own thing" and managed to donut on reds but got my first sheepshead.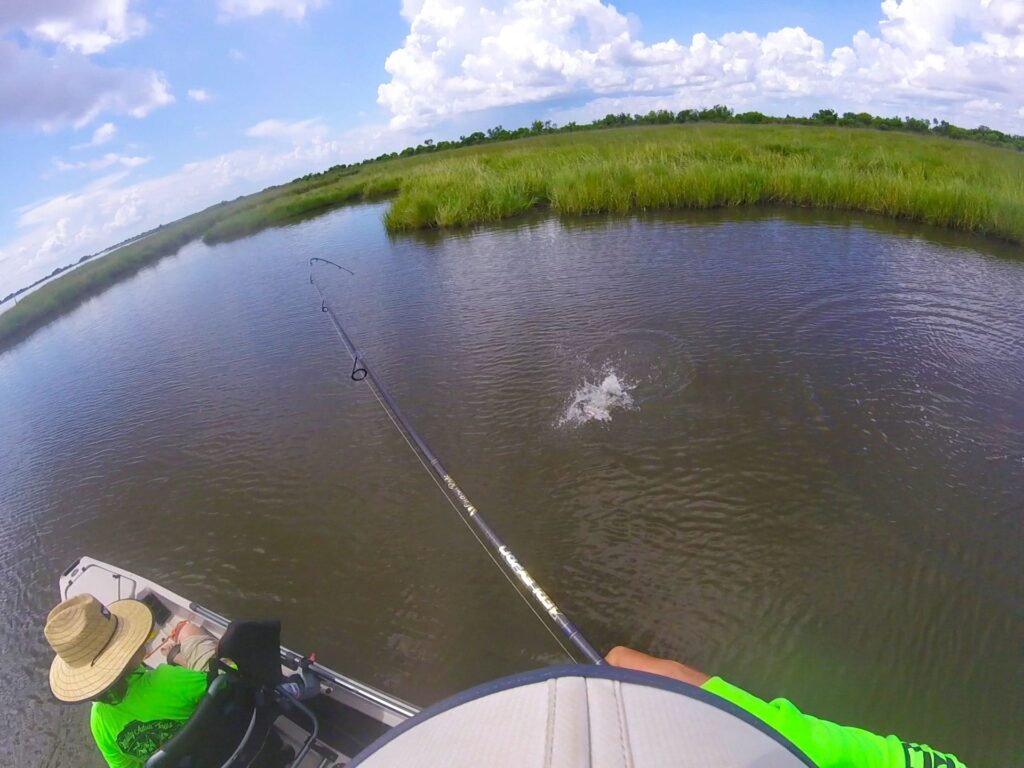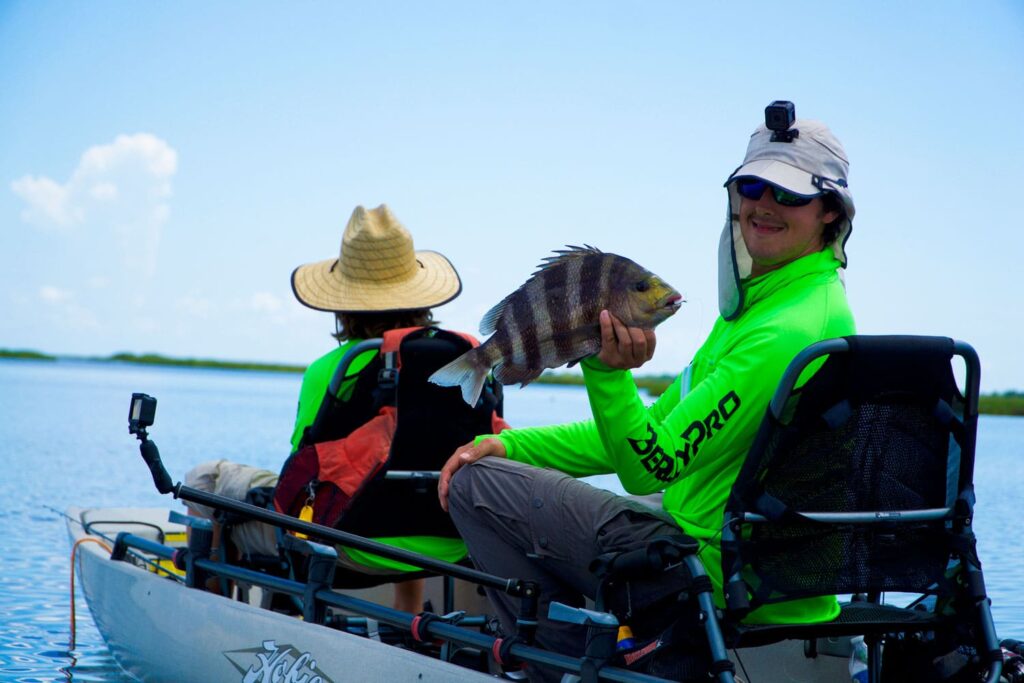 Day one was dusted with Rex giving up nearly all hope on me we were lucky enough to have Heath from YakTribe step up to the plate and offer his expertise. The key for redfish is to hit the water early around 11 am at the hottest part of the day, once Heath had figured out he wouldn't be able to get us onto fish because of the language barrier… We caught up with Colby and Rex to do some epic fishing. I'm not going to explain every photo but let's just say. I got my first red, plus many more and boy oh boy was that a bloody yipaah!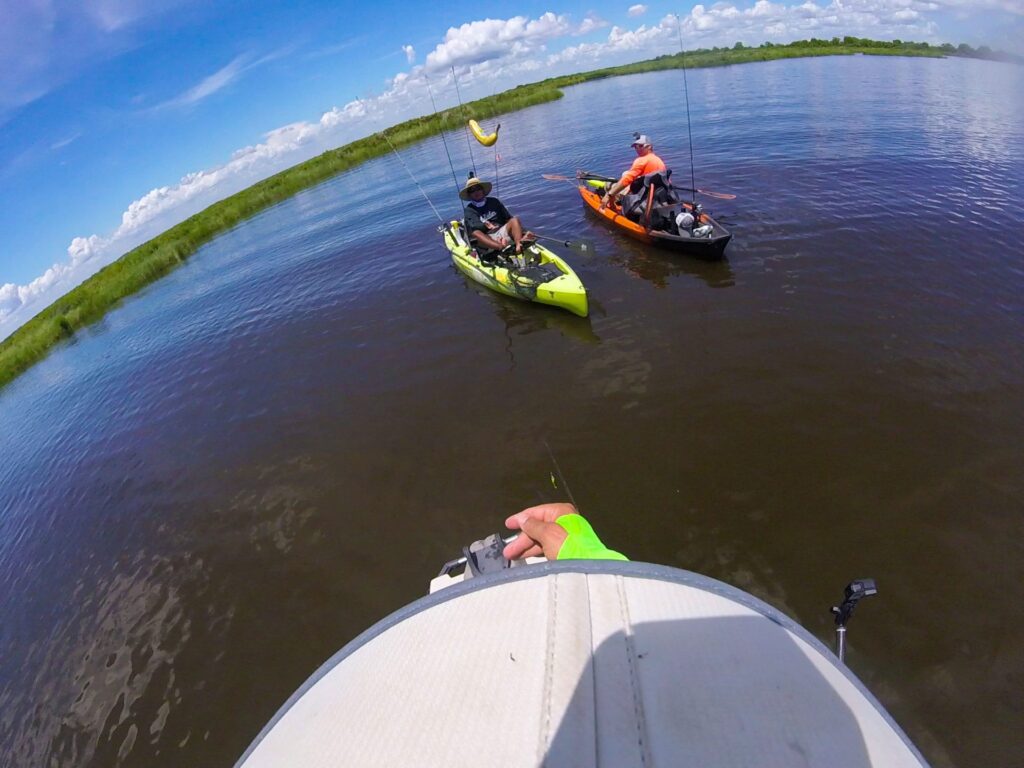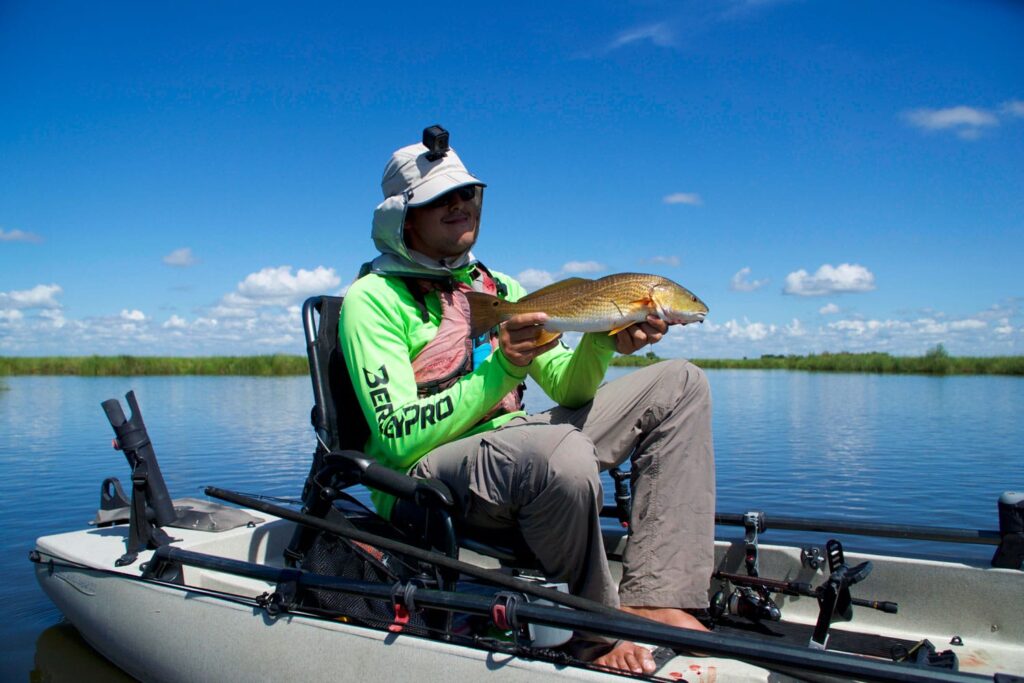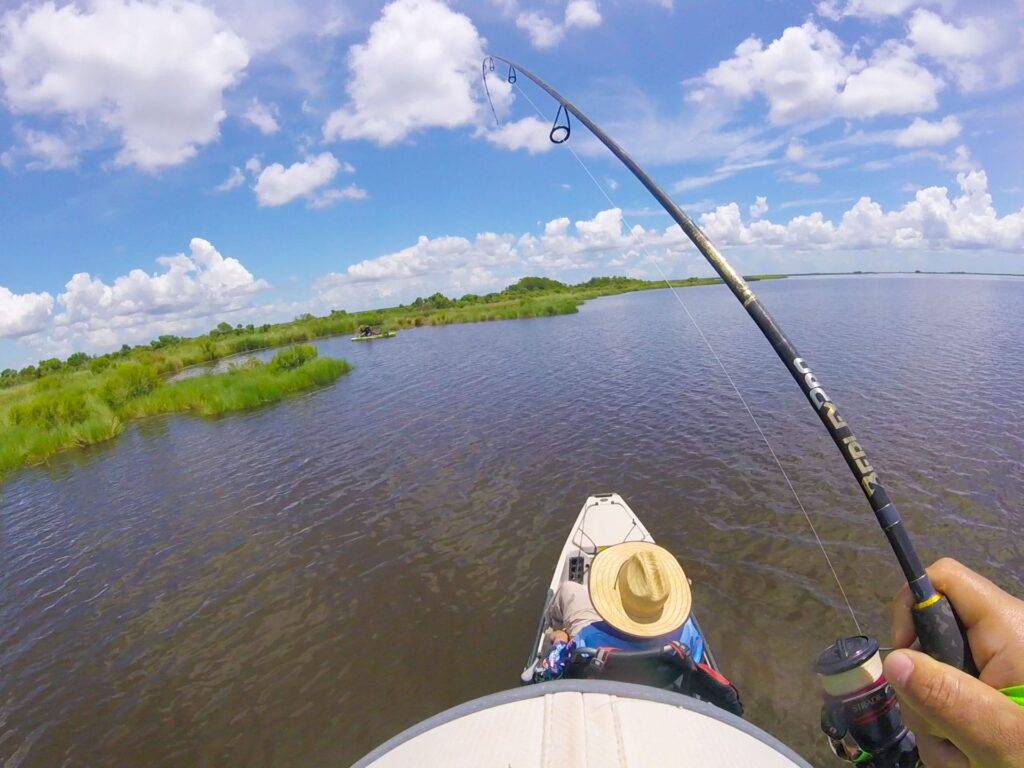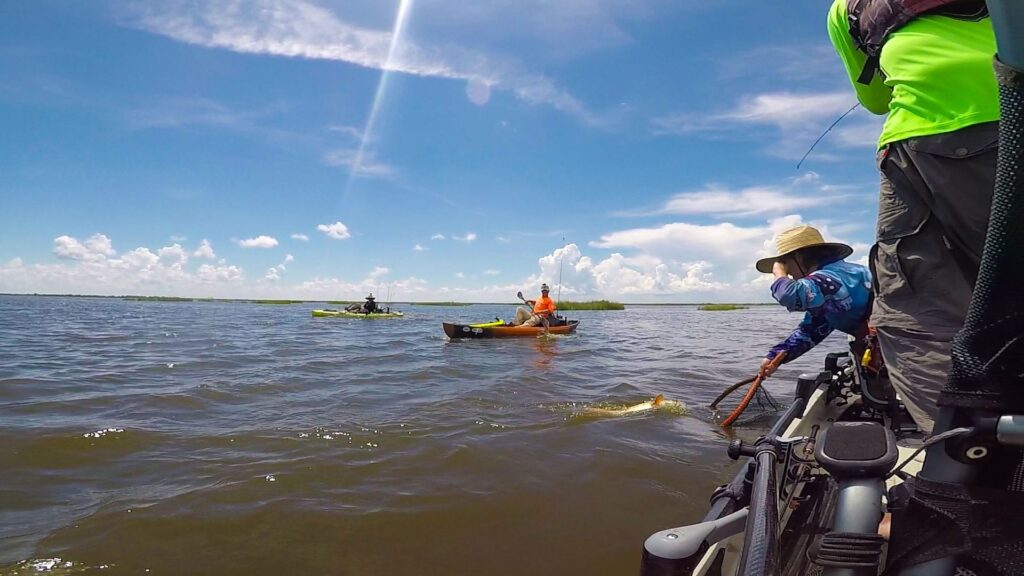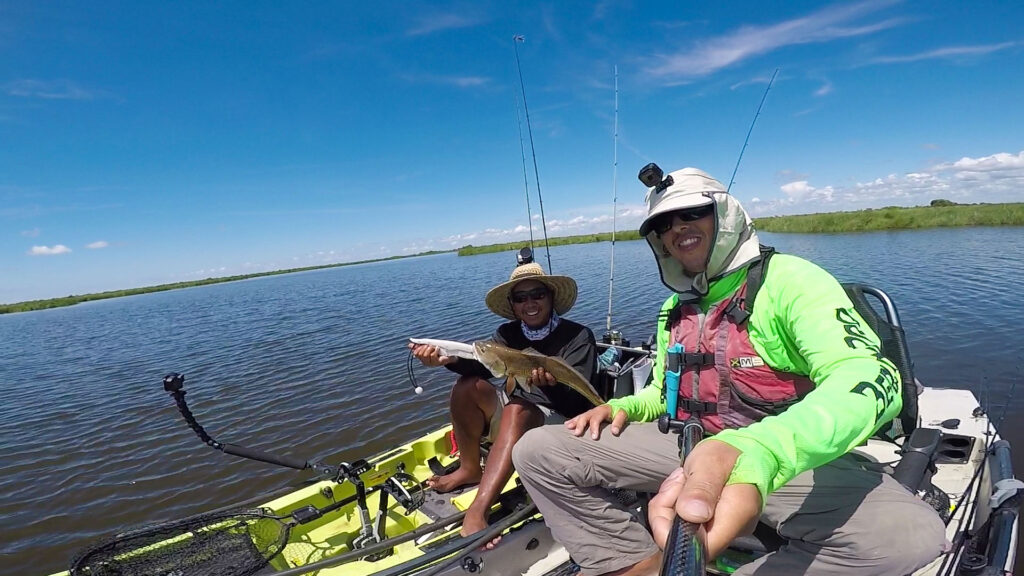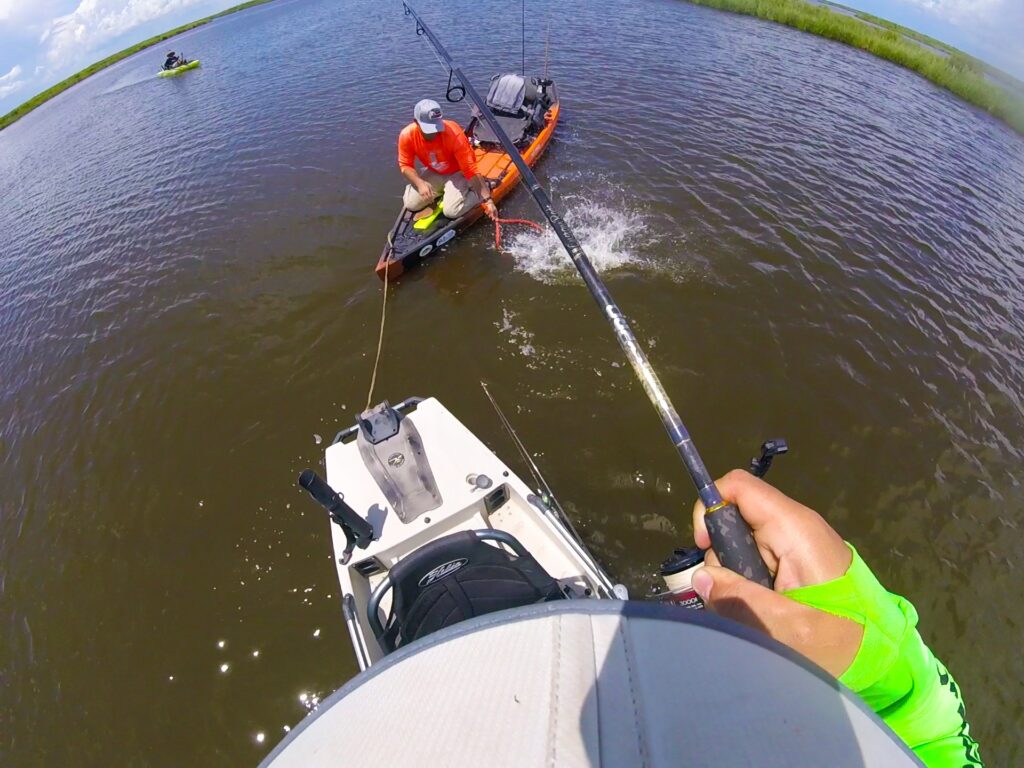 Mr Eddie told me if I can catch my first red he would cook it for me. He also told me that tasting his cooking would make me want to go home and slap my mother for feeding me junk all these years.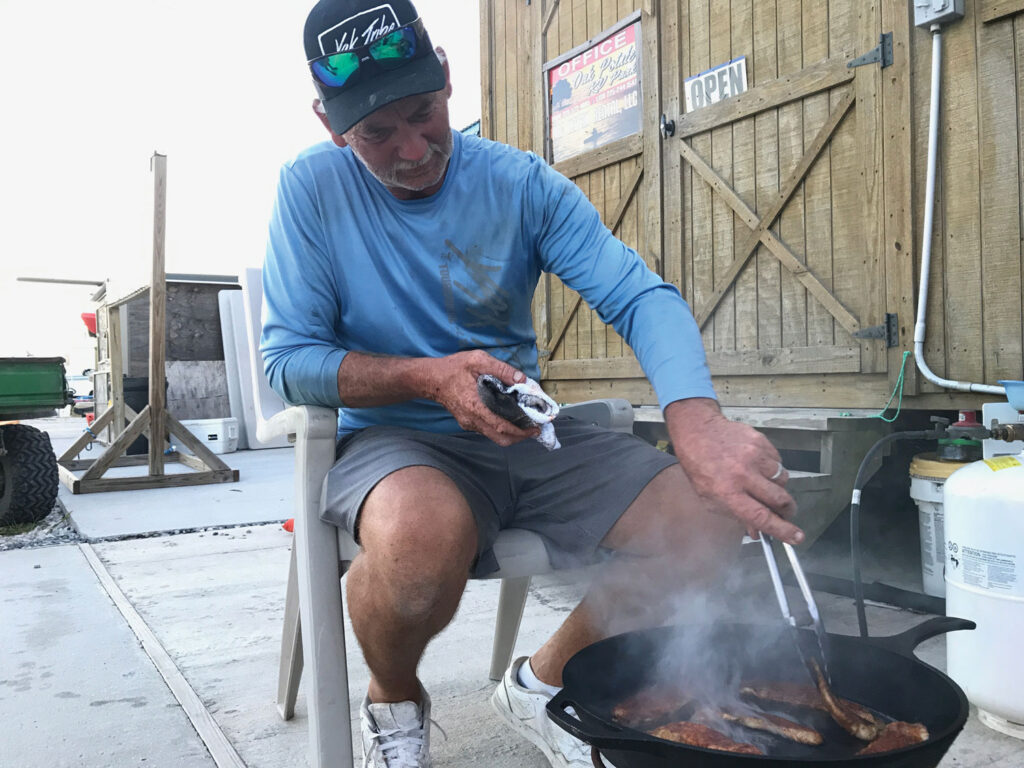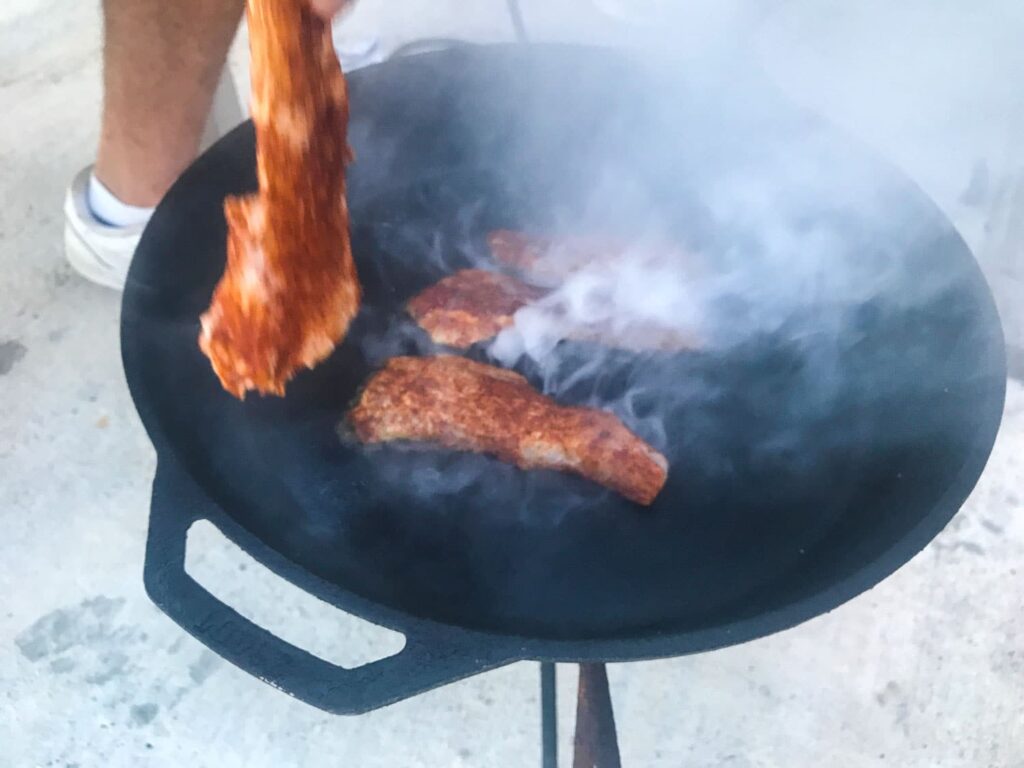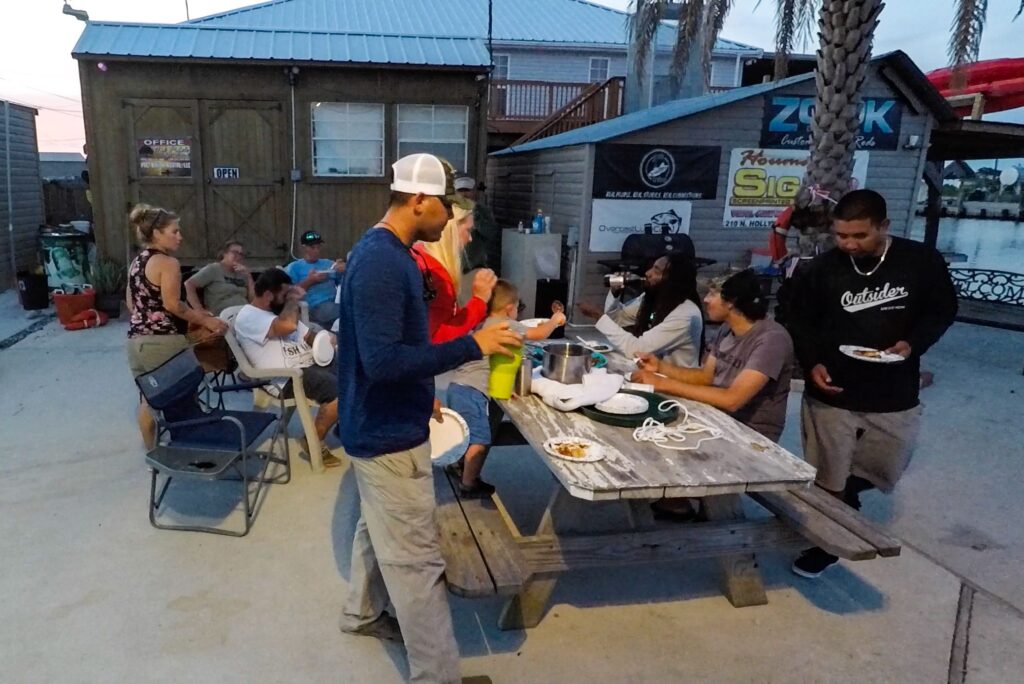 This is where my trip ends from a battle with a milk crate and I return home to slap my mother. Until next year and thanks heaps to everyone for the laughs along the way!