I've always been unfortunate enough to travel to Texas with some of the worst weather but this time we got it right. Fishing for me is always about the laughs and the memories. Tod and Laura are our Texan family who always looks after us and I can't thank them enough. Also Tod and Glenn aka Prof. Salt had organised a trip down the beach that I will never forget. This trip was an overnight one and will be in two parts to show the amount of Yipaah we experienced in Corpus Christi. Get ready for a gimp suit overload…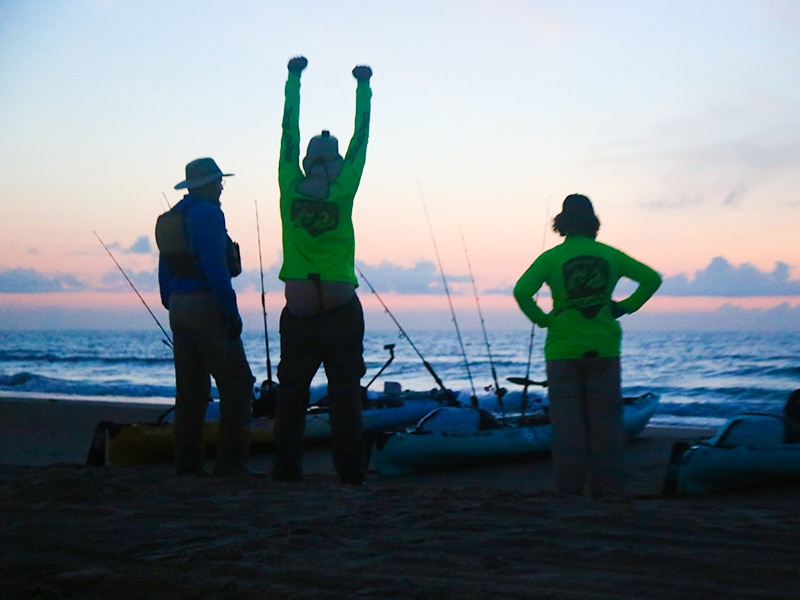 I'm not the best at early morning starts but we hammered down the beach to Ricketts point to chase some snapper. Prof. Salt stood knee-deep in the water and spoke to the fish ensuring us that we would have a good day. Thank you, sir.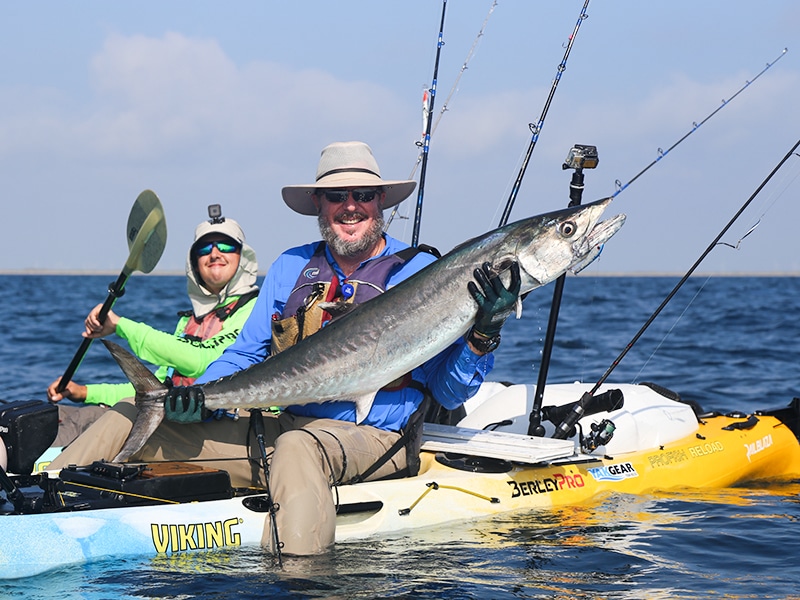 Me and Kimmi took the Young Bull Old Bull approach and by the time we made it out the 4-mile paddle, Tod had hammered a heap of snapper a couple of kings.  Prof. Salt had this small king on board, 15 other kings, 10 or so snapper, some triggerfish, cooked a pork roast with crackling, done his dirty washing and built the LH side of an A380 Airbus.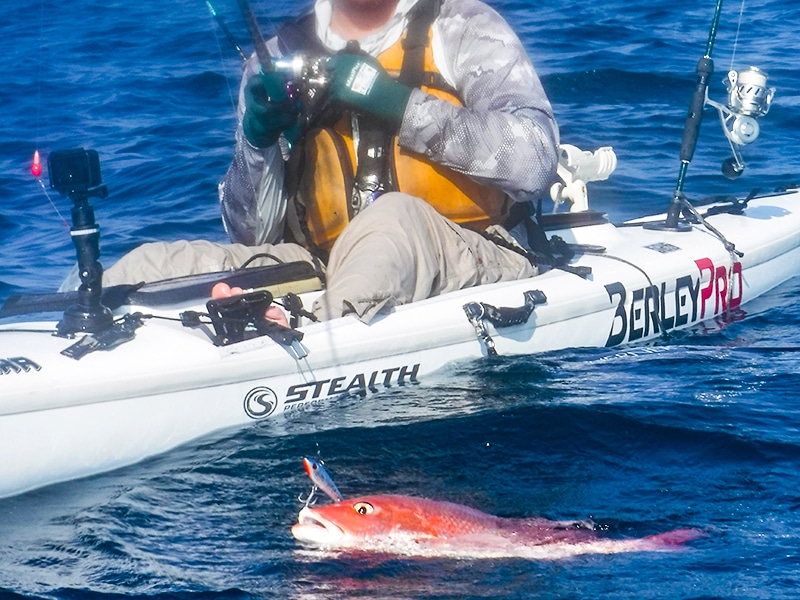 Here's a photo of Tod's secret lure. A Halco 110. Buy them before he does to put them in his Halco shrine.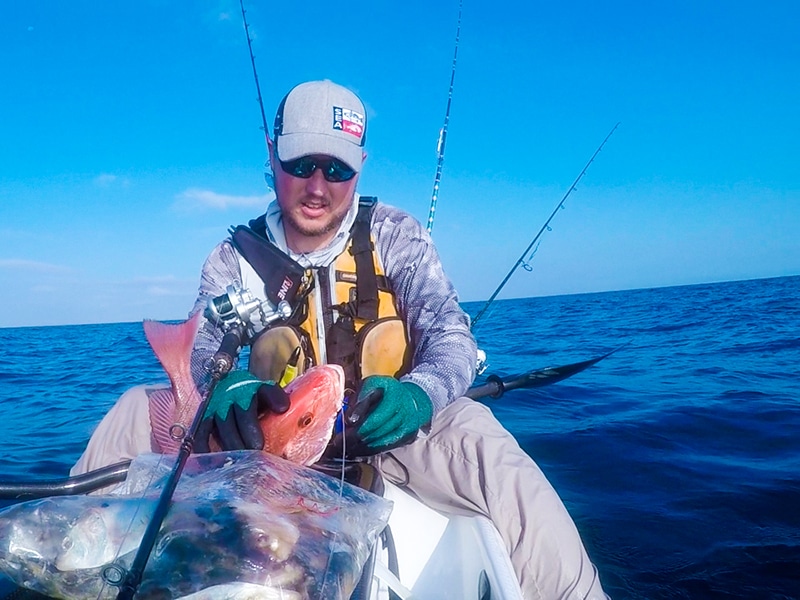 Tod's face when handling sharp objects.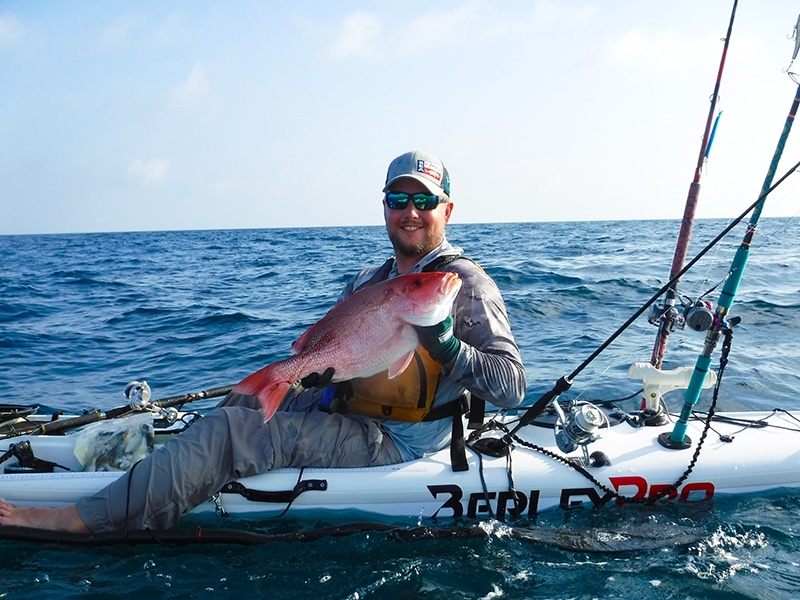 Tod's finishing face.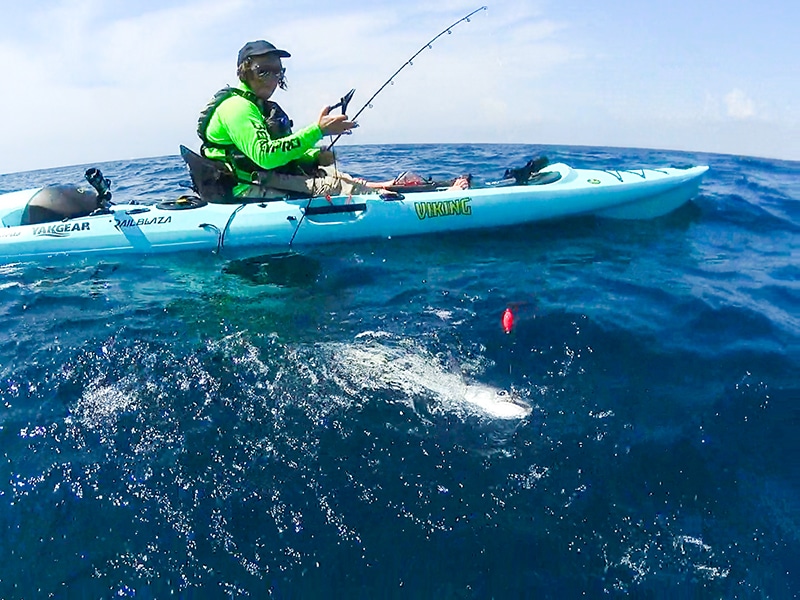 Kimmi landed her first Texan snapper and King on her Beyond The Balls mission. I wasn't allowed to help land anything in case I fooked it up.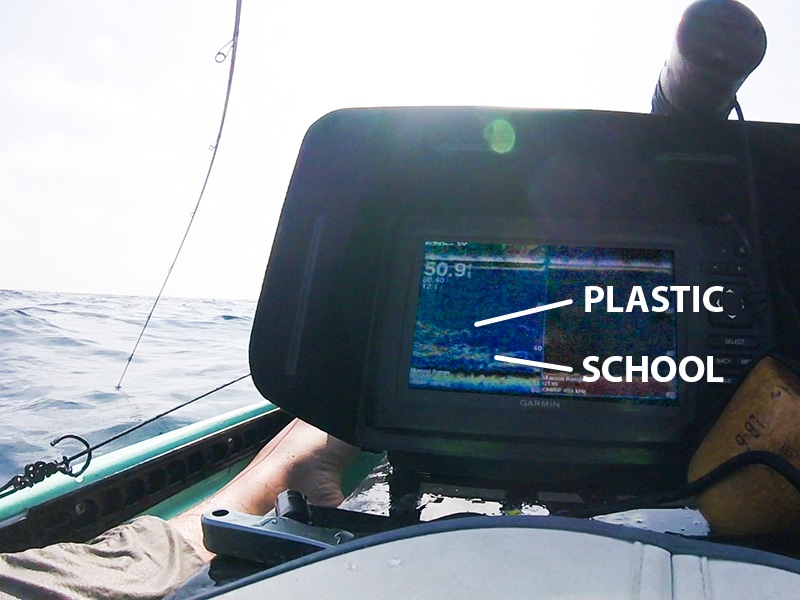 I decided to try fishing the same way as back home and just drop some soft plastics on the school of snapper. I sit them just above and wait to I can see them come up. Any change in the line I pull it like a 16y/o boy with a Woman's Day mag.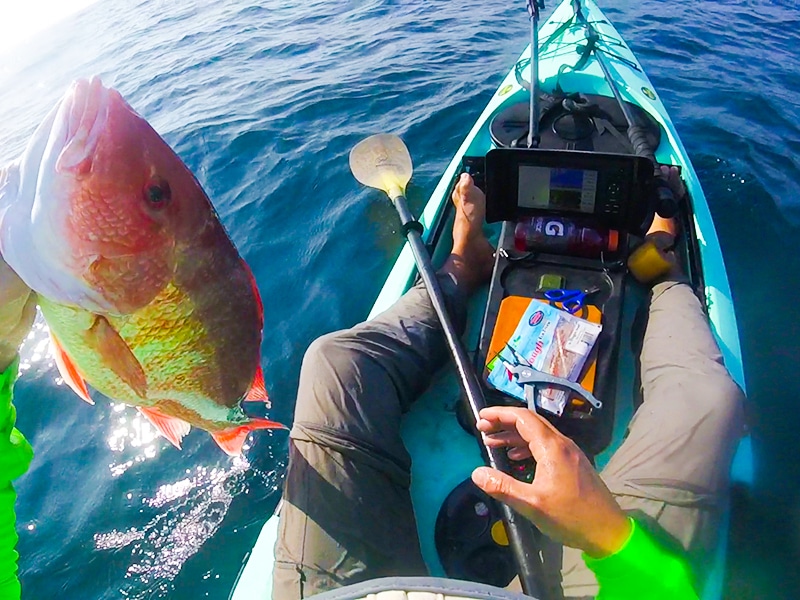 Fortunately, we had packed some bananas for lunch otherwise we would have been having snapper'on'da'pod.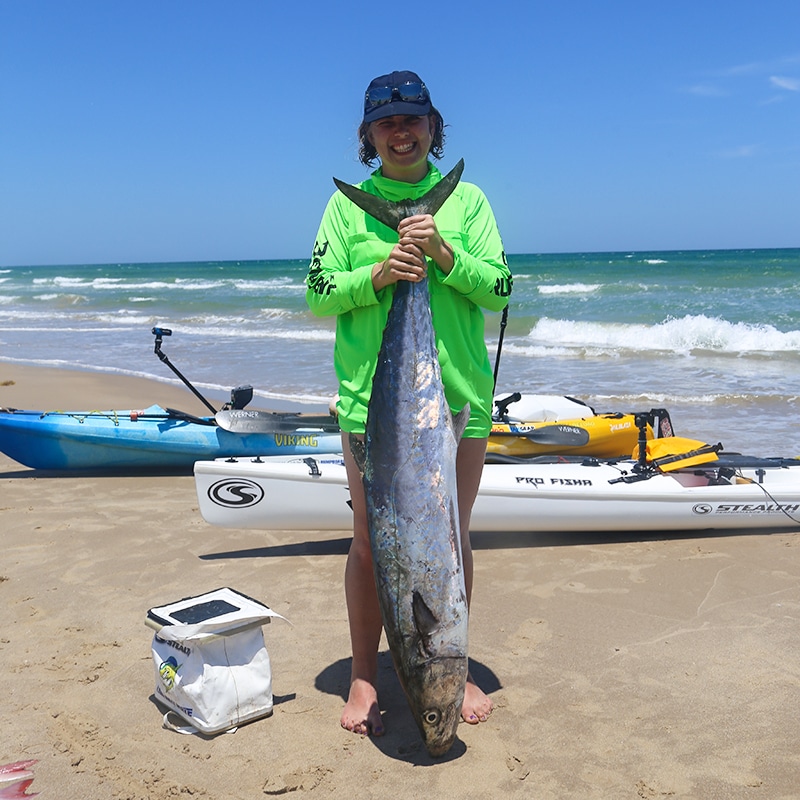 Now that is a yipaah, my beer is getting warm while I'm writing this so you can make up the last of the story.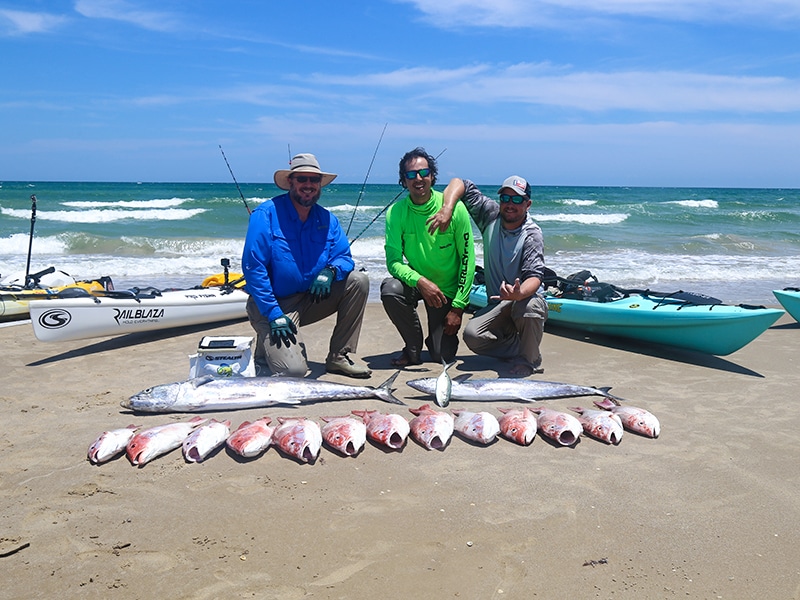 Nothing but 3 happy chappys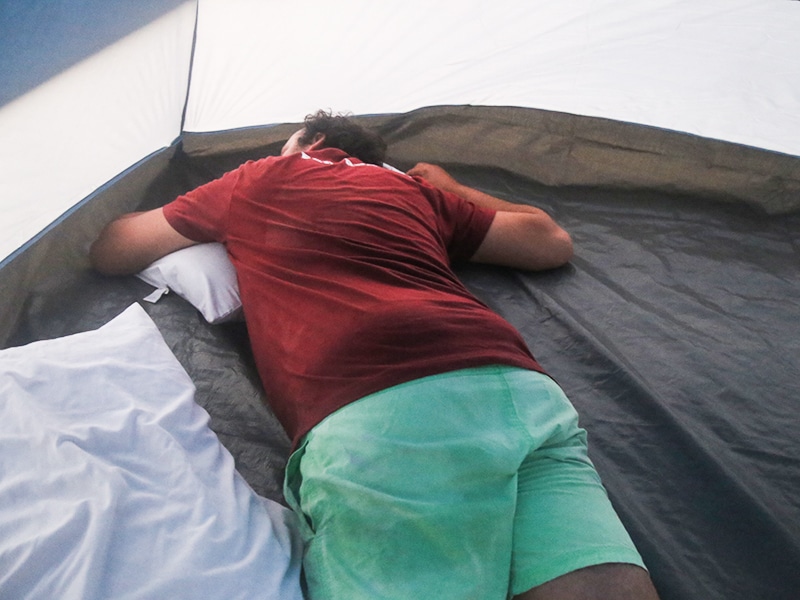 passed out…..
The sh*t nobody wants to know
Kayak – Viking Reload
Fish Finder – Garmin 75sv
My Rod – LJ Custom Rods 7′ 3-5kg
Reel – Shimano CI4 Stradic
Braid – Tasline 15lb
Leader – Fisherman 40lb
Rig – Zman 4 inch Flick Bait (nuke chicken or new penny), size 2 ball sinker, Owner size 3 weedless hook
Kimmis Rod – LJ Custom Rods 6′ 3″ PE 2-4 med fast
Kimmis Reel – Seigler Reels SGN
Kimmis Braid – Tasline 40lb
Leader – Fisherman 60lb