This year I've decided to change up the way I fish for snapper from the kayak. I'm going to be trying a few different options and the first is placing soft plastics right on top of snapper(if I'm lucky). I'm going to keep posting up here with my stories of disappointment and success so hopefully it helps anyone looking at getting out there.
I'm going to start by using some Gulp Nuclear Chicken soft plastics in jigging grubs and Nemesis at 4″ to see if I can get a bite. I'm always going to be fishing as light as possible with my jig heads. I've got from 1/8 to 3/8.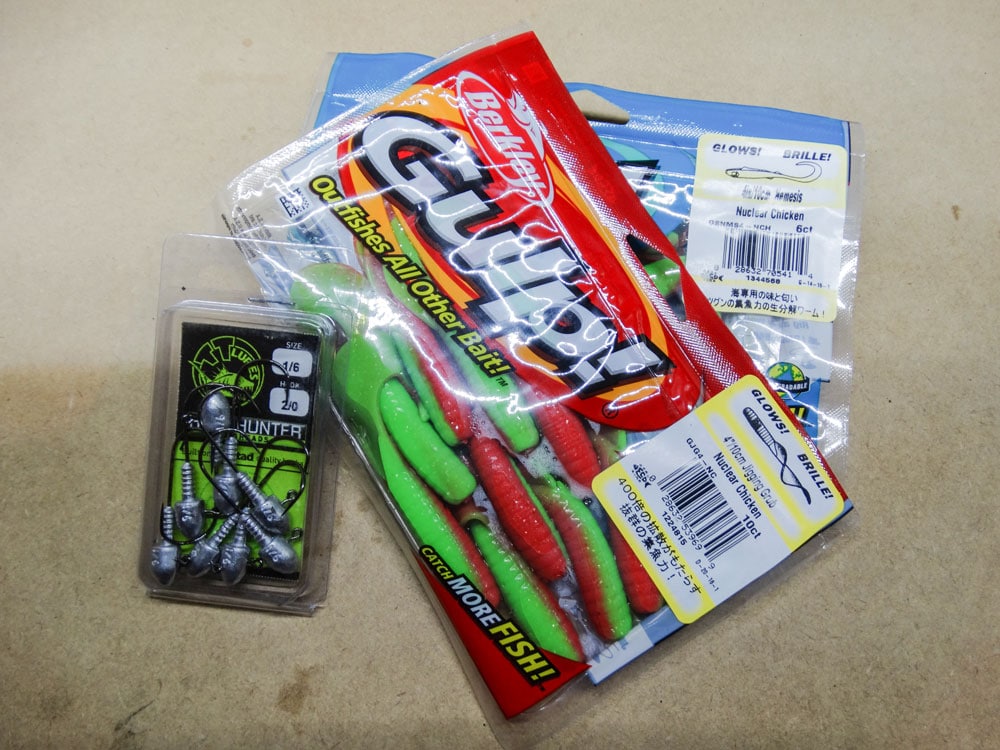 I'm still yet to figure out the water temps and exactly how this affects snapper, but I believe while its cold the bite window is much shorter. Because of this I plan on hitting first light and last light in the hunt.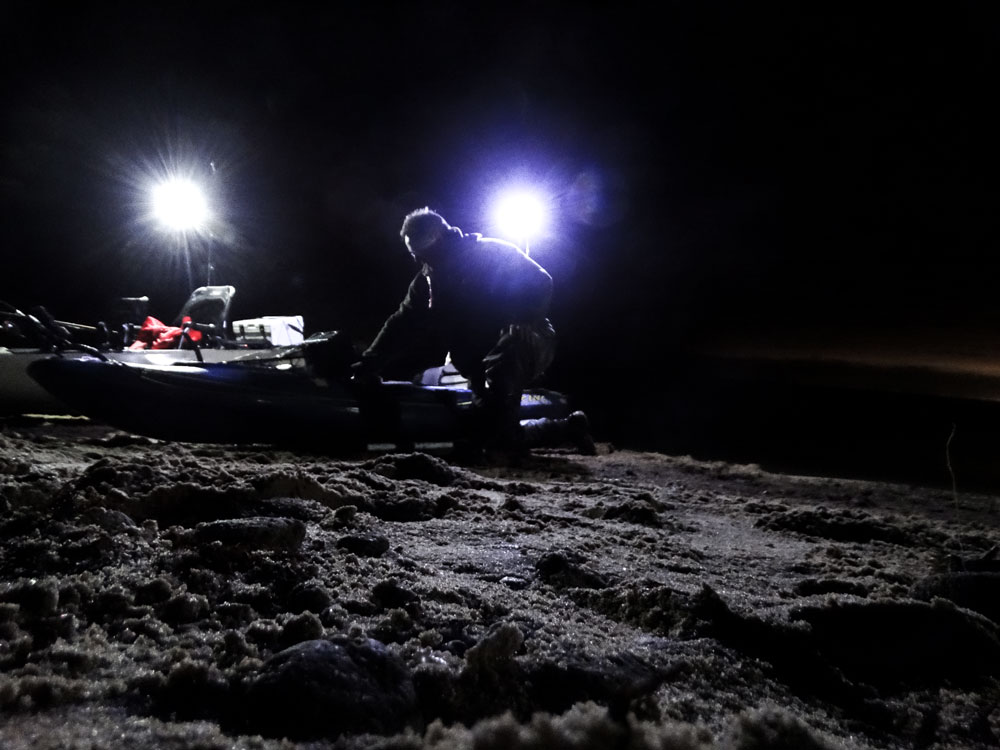 I've been fortunate enough to have Larry from LJ Custom rods make a rod that suits this application. I now have a 7 foot bait caster with spiral bound guides so I can drop the jig heads down without worrying about bail arms. I'll put up some more photos of this rod in later posts but my first impressions of using this rod is great.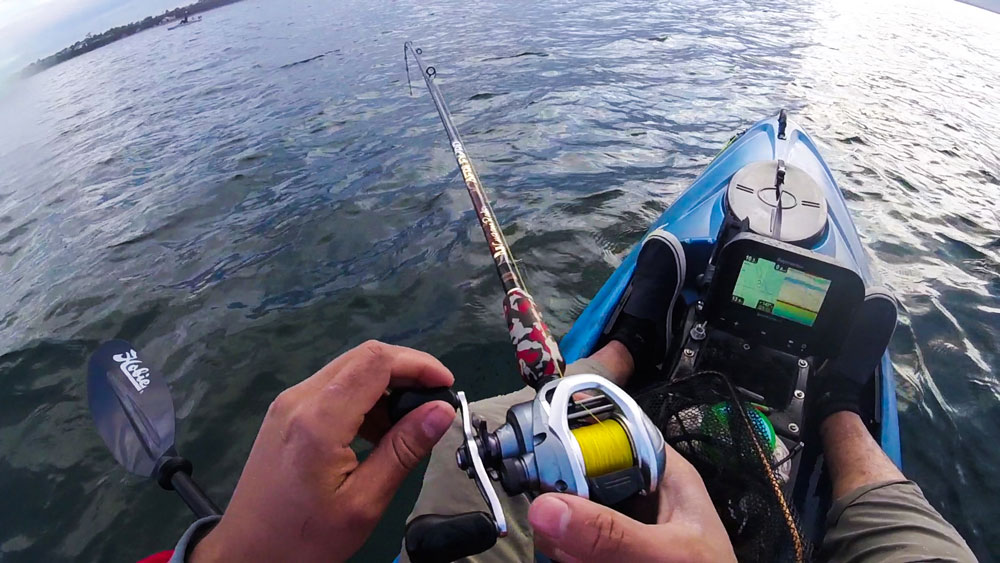 My basic plan is to paddle around until I see good sign on my fish finder and then drop a plastic down. I spent my first 3 sessions without seeing any decent fish until Monday morning. I saw my first decent mark and dropped a 1/8 jig head down with a Nemisis plastic. You can see the plastic heading down on the Raymarine Dragonfly fish finder onto the fish. I paddled backwards and forwards over these fish until my drift was going to put the plastic down on them.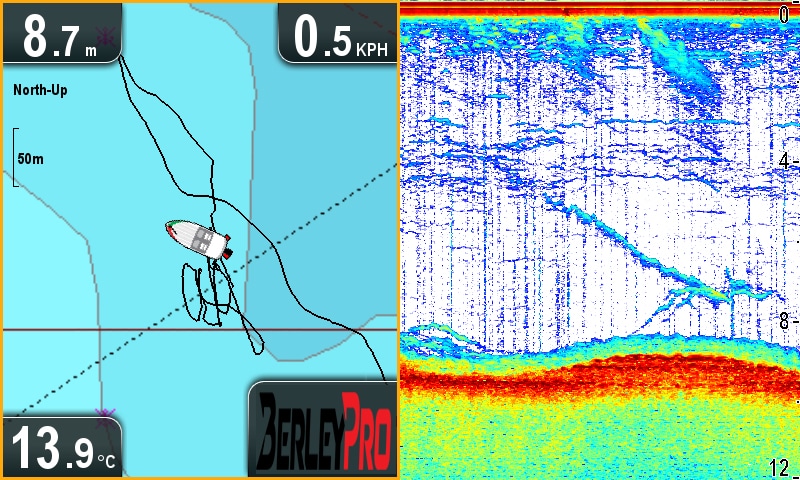 As the line is slowly going down, I have kept this as even in the decent as possible. It got a good hit while the line was going down so I gave a tug and snagged my first snapper.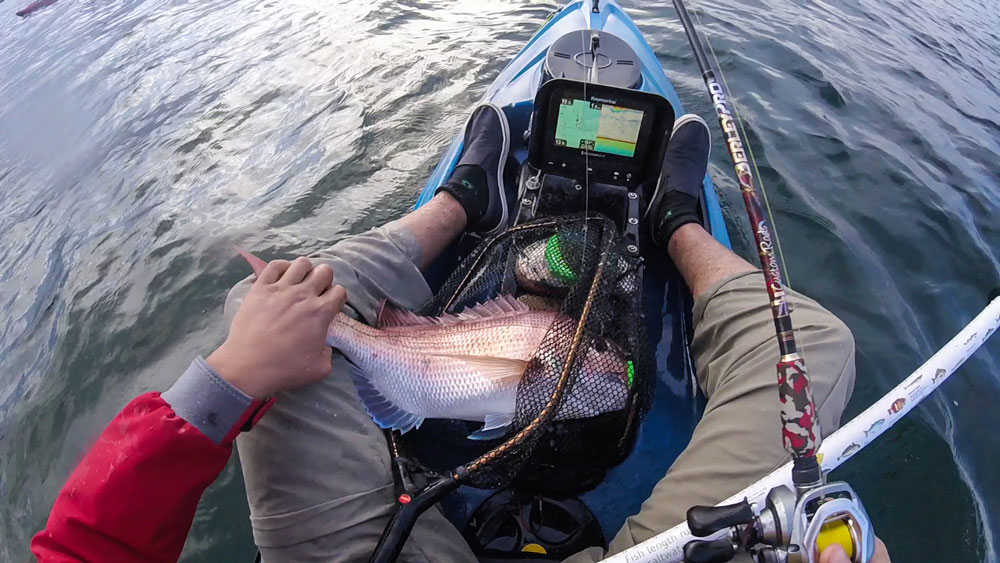 This fish went just on the 58cm mark which I was more then happy with.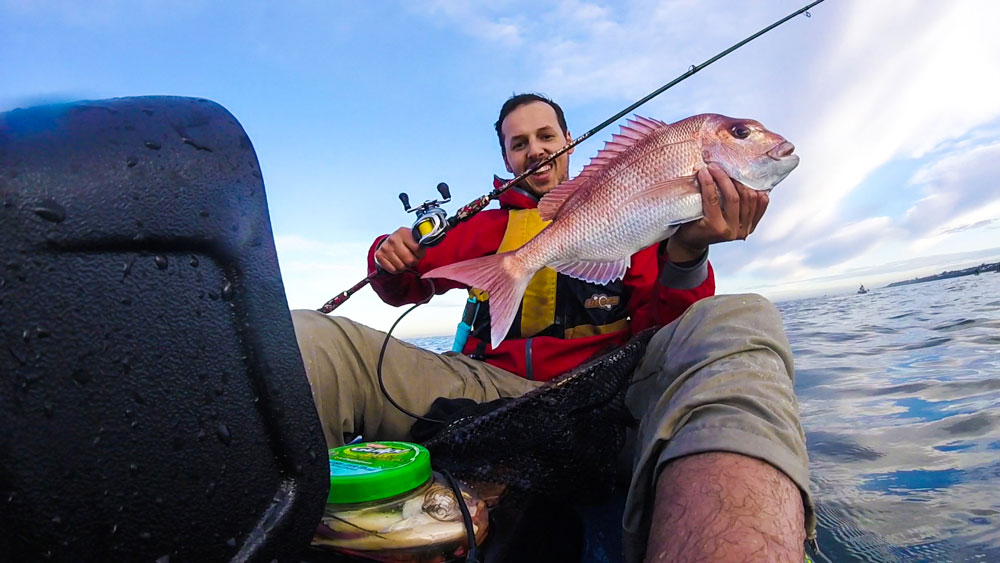 I didn't find any other fish for the morning but it was time to get back to work. The next wind free day I'll be back out on Port Phillip Bay trying it again!