Over the weekend I took the opportunity to chase the kingfish hanging around Portland. With my Tacklepod still all packed from the last trip it was an easy decision to grab the Viking Reload and hit the road. I made the most of trying out the new ACTIONHAT while I was down there. Me, Dave and Kimmi hit the road on Saturday afternoon after a quick stop for icecream.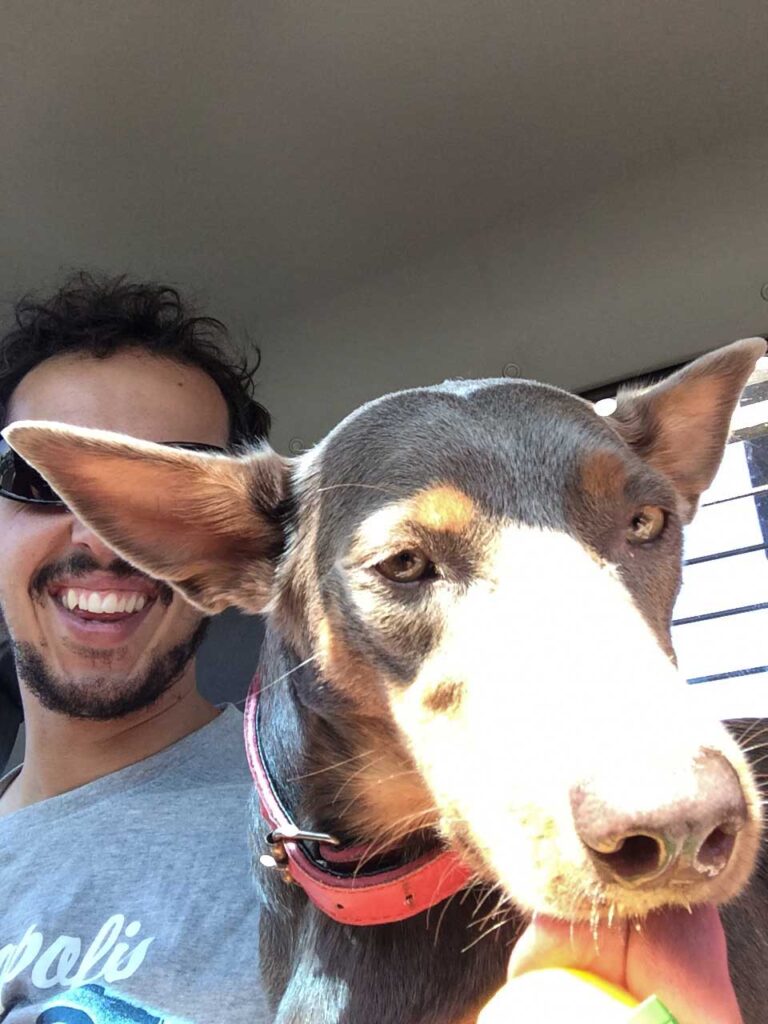 Dave also did her fair share of driving.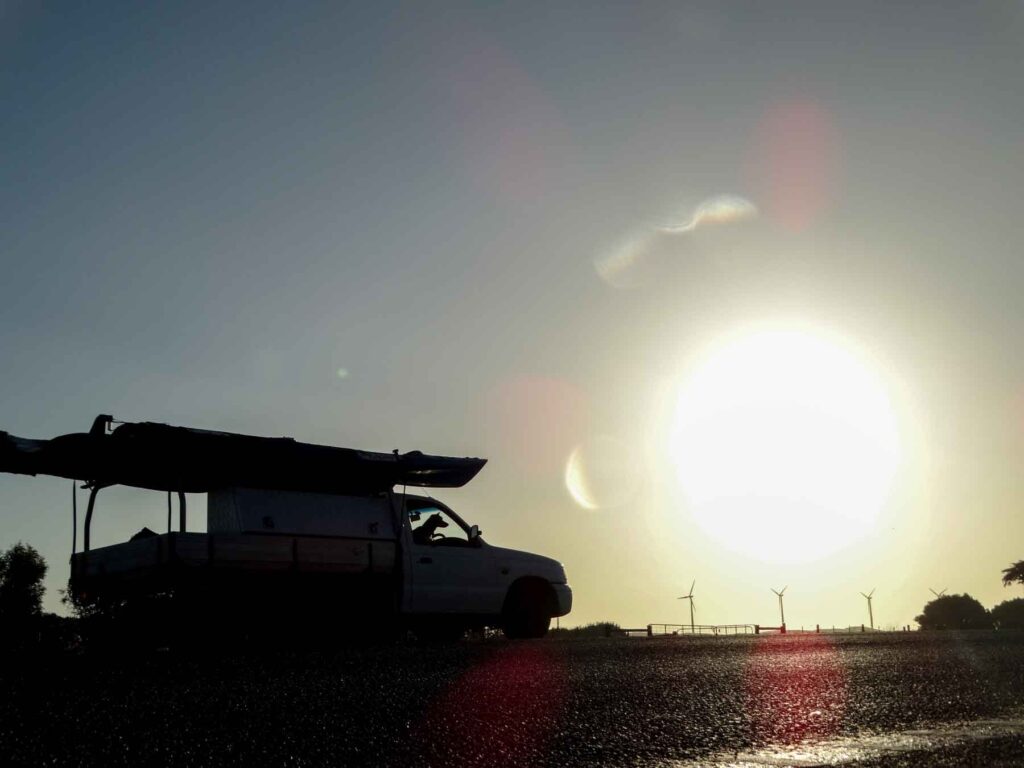 We met up with Shane and camped over night and decided to hit the water early to chase bait.
We hit the water about 4:30am to chase squid in the shallows. We struggled to get squid but the ones we got went straight in the live tank.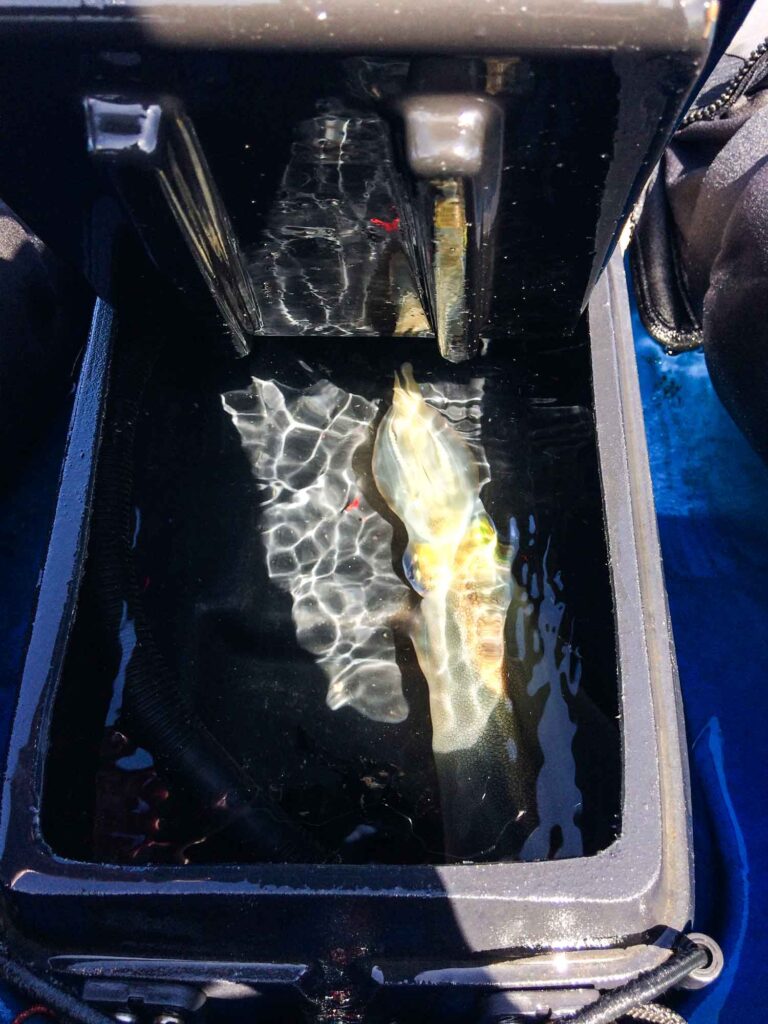 The way I troll a live squid is to put a small half ounce sinker on the main line and then run about half a meter of 60lb leader to a circle hook. Depending on how fast the current is flowing I will change this sinker but I only paddle about 2kmph and keep an eye on the Raymarine fish finder to keep that speed constant.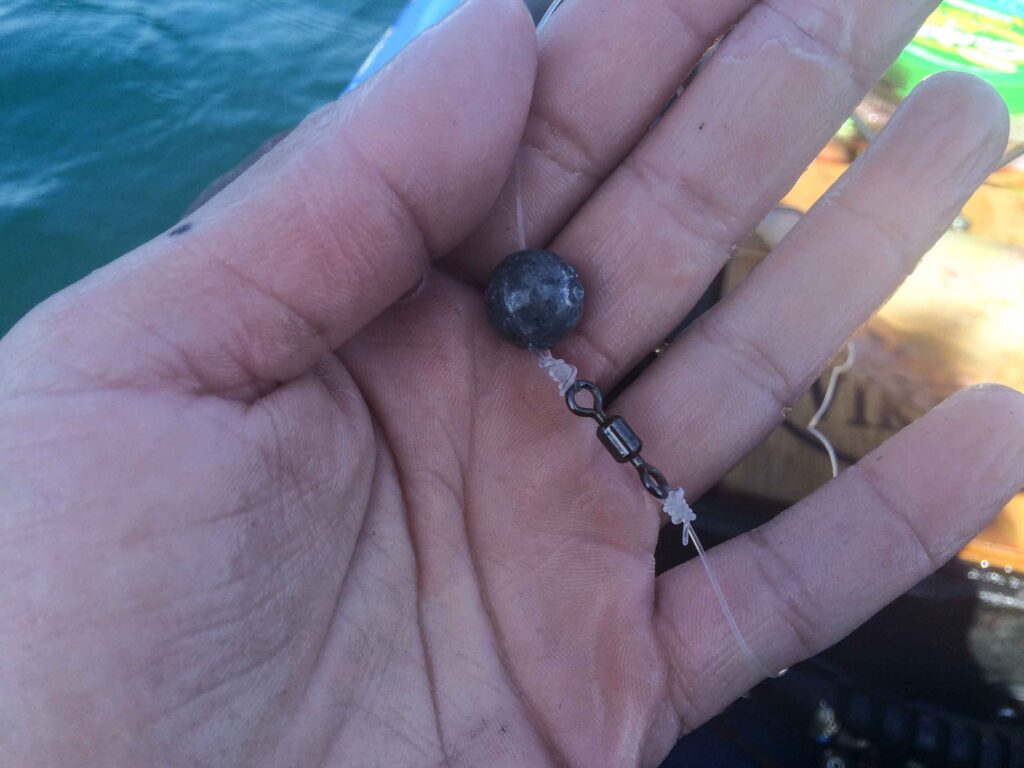 This squid looked a bit beat up but it was still swimming. I pin the squid once through the hood and then put out around 20m of line and start paddling.
I was cruising around the 9-11m mark in the harbor and you would see the odd patch of water rippling. These patches are thick with bait and you can see the fish below. within 30 mins of putting a live squid out I had hooked up to solid kingfish.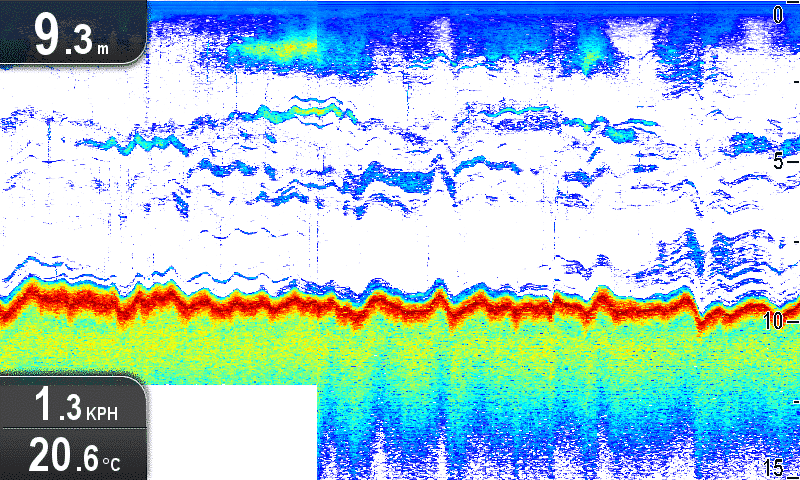 It took about 10mins to land this fish and it is some of the best fun I have had in Victorian waters! I landed this on the LG reel by Truth Reels and a specific kayak live baiting rod by LJ Custom Rods.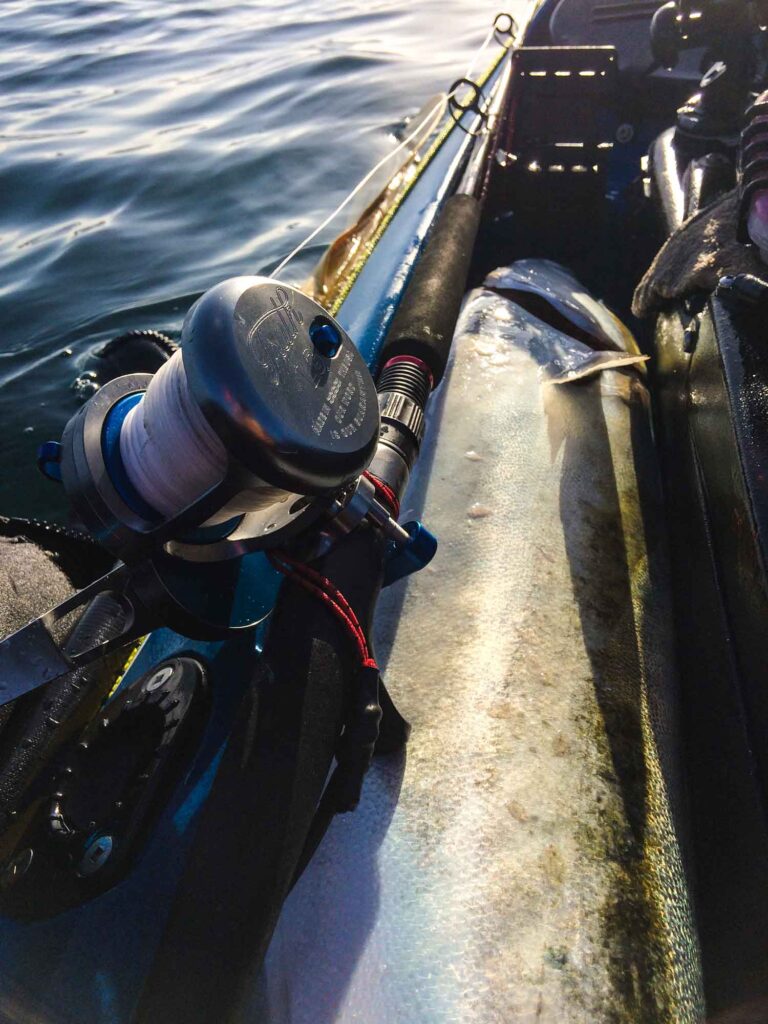 This kingfish went straight in the IceMule Pro Catch cooler bag to stay on ice all day so we could enjoy some sashimi later that night.
We spent the next 5 hours paddling with only 1 more hook up but I dropped it…… This fish was just over 1m long and the biggest I have landed here in Australia! Overall it was a great trip and I look forward to heading back! Also a big thanks to Shane and Kevin who I met down there for an awesome fishing session!