Yesterday was the end of another amazing trip and it couldn't have gone any better. I met up with Paddle Guy in Noosa for a unforgettable session. We hit the road early and punched out through the surf at first light.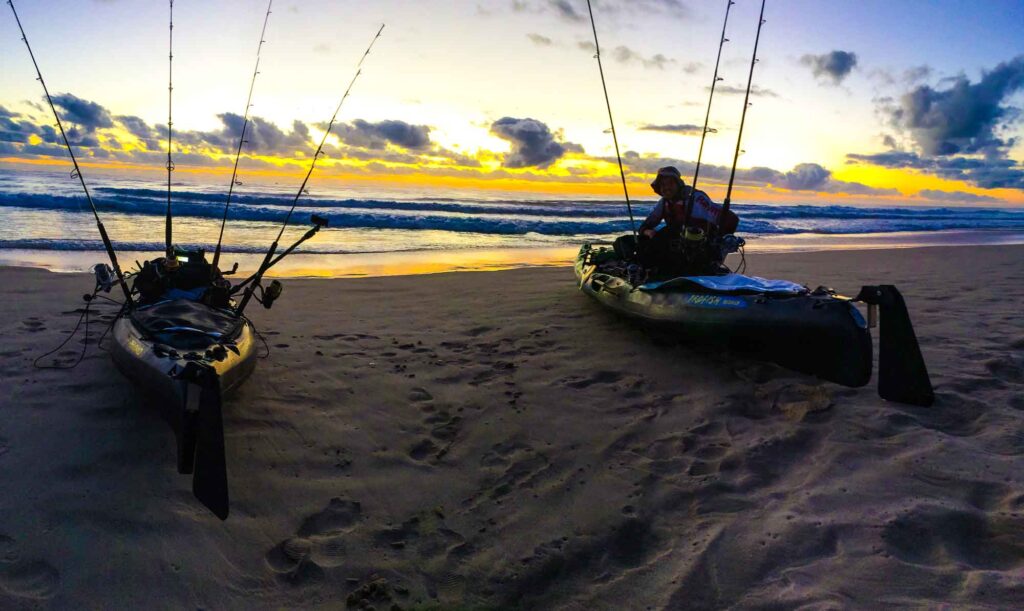 I have heard countless stories about the fishing haven of Noosa so to be fair I had high expectations. Within minutes I had seen my first bust up of tuna and Paddle Guy had put a caught a couple of livies for the Livey Pod. We paddled out towards the bust ups and I managed my first double hook up of birds with one taking a slug and another colliding through my livey line.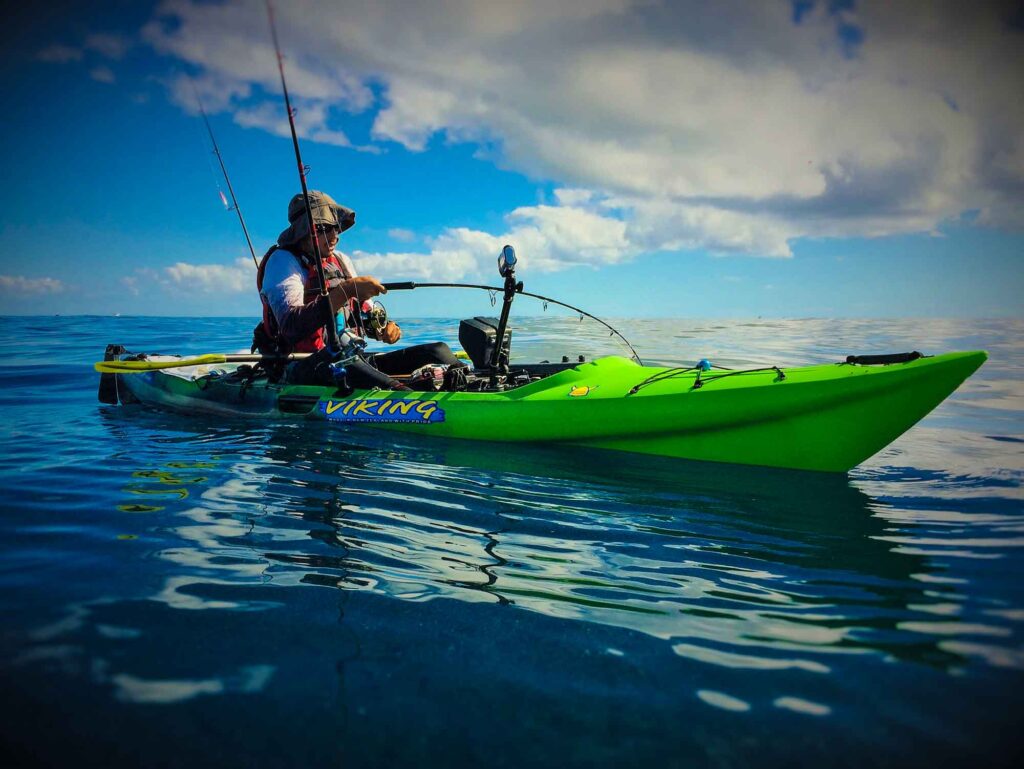 As the morning went on Paddle Guy was quickly on the board first but I had my chance to hook into a spotty soon after. With bust ups all around, we could see the mackerel in the water underneath us!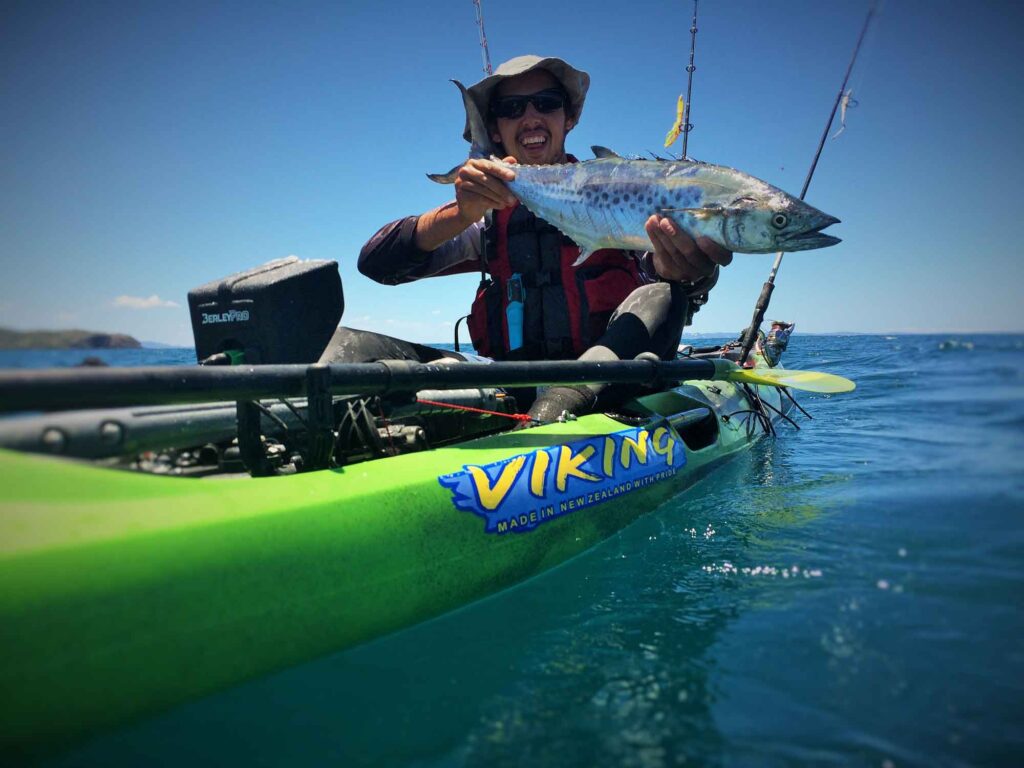 Paddle Guy had a cracker session landing countless spotties!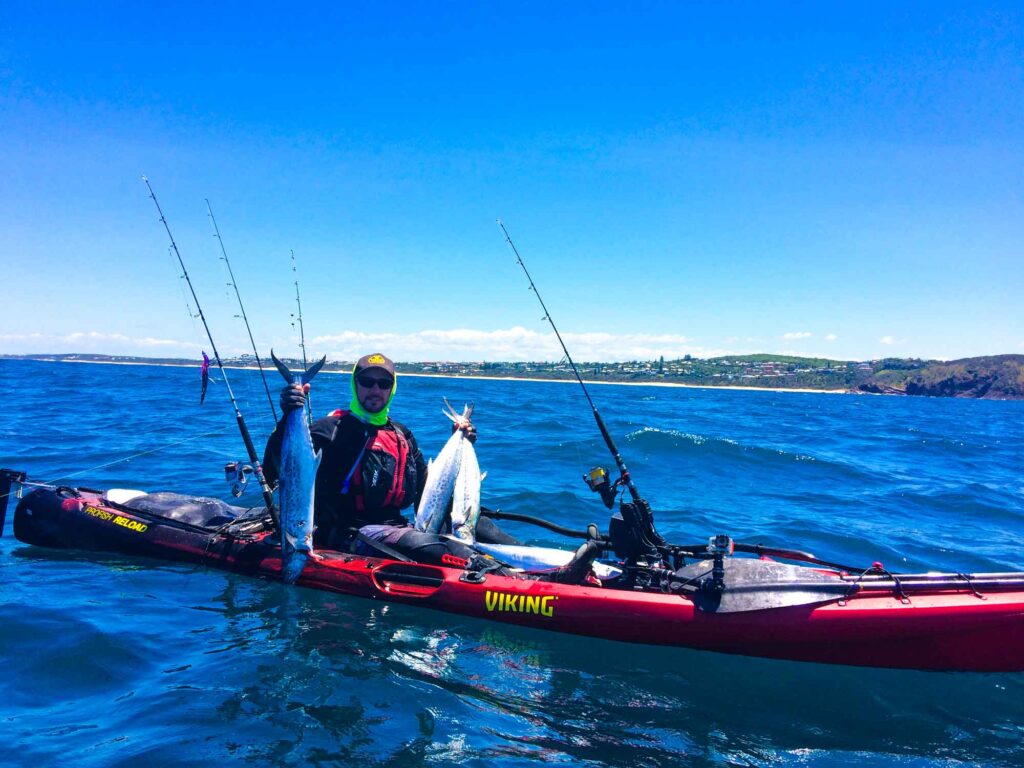 I managed to get a new mackerel T-Shirt.
With a plane to catch it was time to head in. Paddle guy made riding the surf look easy! I however did the nose dive and bath approach. This was a great for cleaning all the fish off the kayak and myself……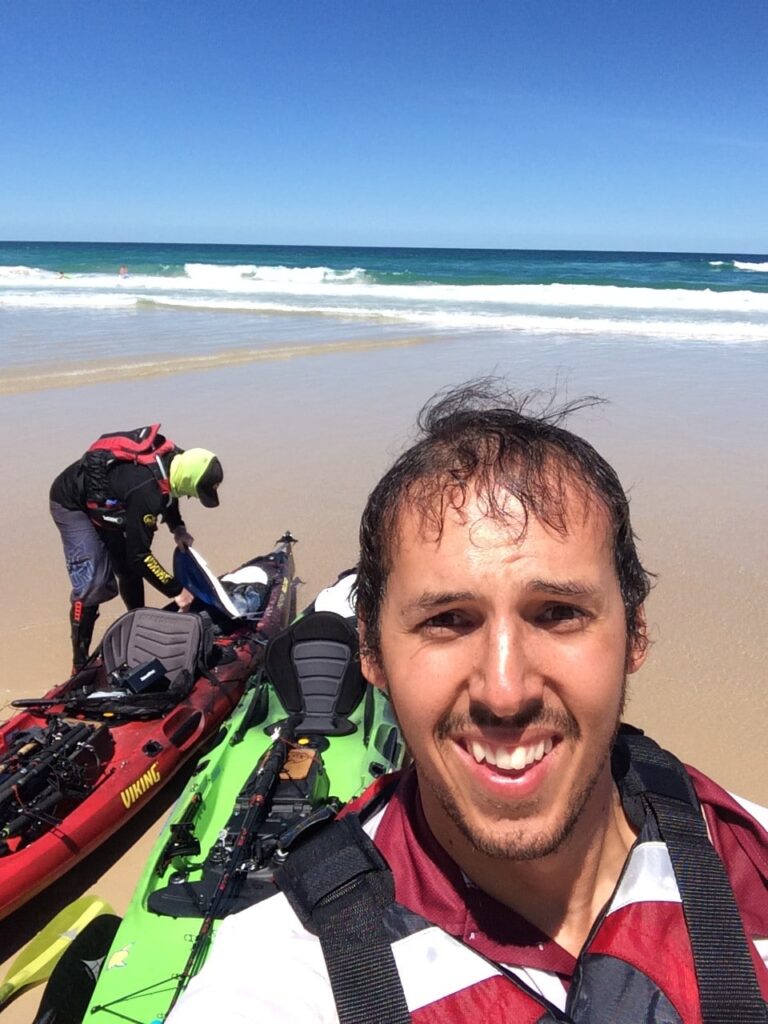 I want to thank Paddle Guy for a great session and Viking Kayaks Australia for providing the kayak for the day. If you are ever looking for some tips for battling the surf check out the Paddle Guy Youtube channel. This was really an eye opener to me experiencing first hand how to handle a large kayak in the surf and it is something I look forward to doing more in the near future!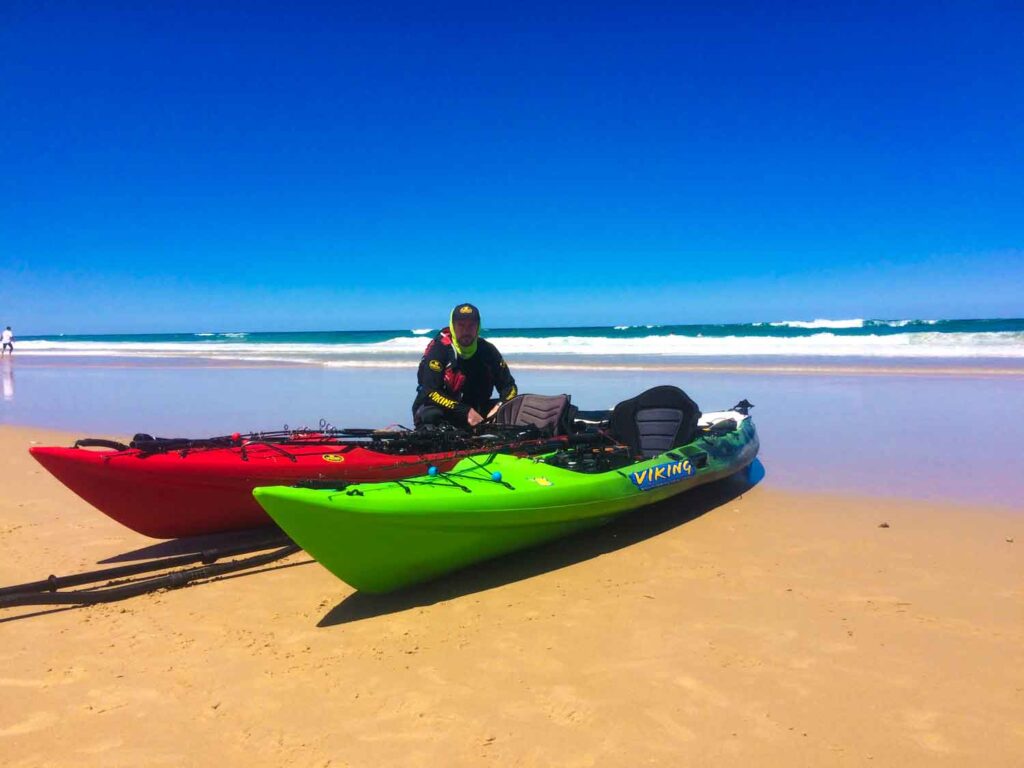 With this trip coming to an end I can not stop thinking of returning to Vanuatu to really have a solid go chasing dog tooth tuna. I want to thank all the people that make my dreams possible and they are Capacity Sports, LJ Custom Rods, Viking Kayaks Australia, Ebb Tide, Jimmy Jigs and Raymarine. With the great gear you provide it allows me to fish world wide in confidence!