This morning, I headed out on the kayak chasing Snapper in Port Phillip Bay, It was definitely an NCN (No Chance of Nudists) day, and after Dave (my dog) kicked me out of bed, I thought I would head down to Port Phillip Bay. The photos on this are a bit hard to see as it was raining and low light so just imagine you can see a 30lber in every photo.
With the SW blowing around 15 knots,  I was hoping that it would bring the snapper in close and I knew the Purple People Pleaser was up to the challenge. I always fish down near Mornington in Port Phillip Bay Victoria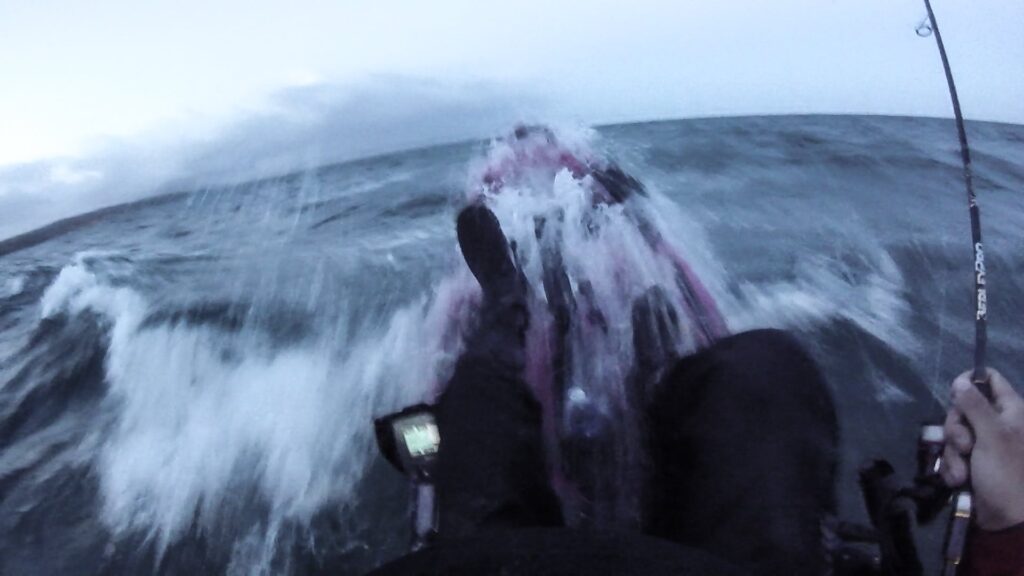 Lately, I've been flicking plastics unweighted in the shallows but with the wind howling, I've modified some ball sinkers and using Owner weedless hooks to flick around.***Disclaimer*** Currently with this setup I have only snagged fish in people's chilly bins but I have had a bite or two.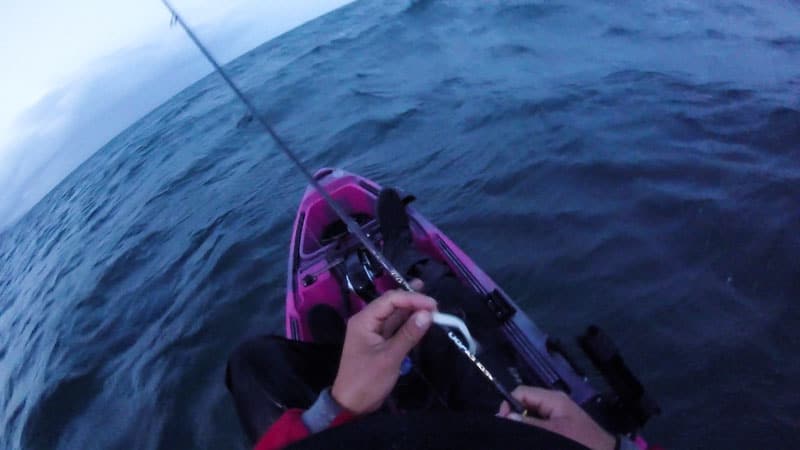 I always run split screen with maps and sonar and mark fish or just random squiggly lines that look impressive. With a poor cast and no idea how to keep yourself straight, you will probably luck a cast onto those fish as I did!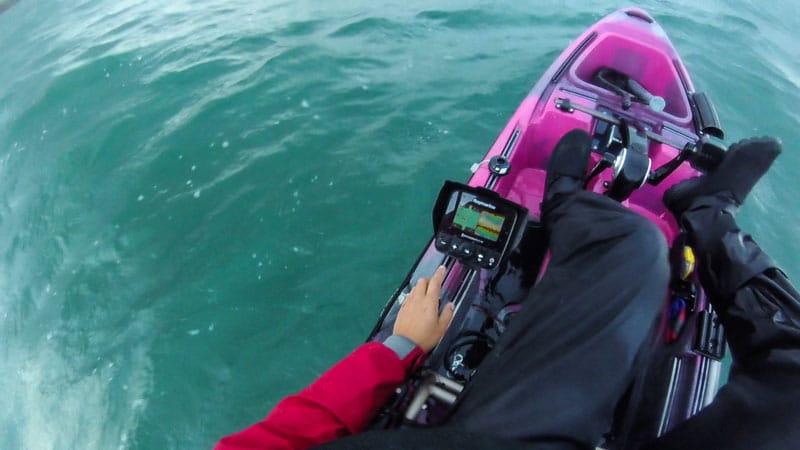 As the tide changed the fish came on! Like normal I just hooked my first 3 fish to feel what it's like to actually pull something other than squid, then I used the underwater release method.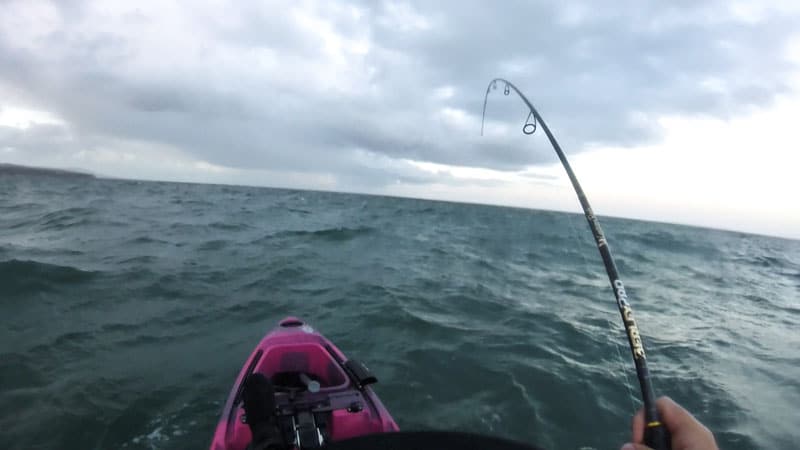 Since it was cold, windy and raining I was super happy to come home with a good snapper on an NCN Tuesday! See you out there this week hopefully!!!