Greetings earthlings, I'm about 6 beers deep on this beautiful evening and I thought what better time to give away all the tricks to catching kingfish from a kayak in Victoria. Over the last couple of weeks I've met up with Maya the Magnificent for some guided misfortune. Here's basically how it all when down…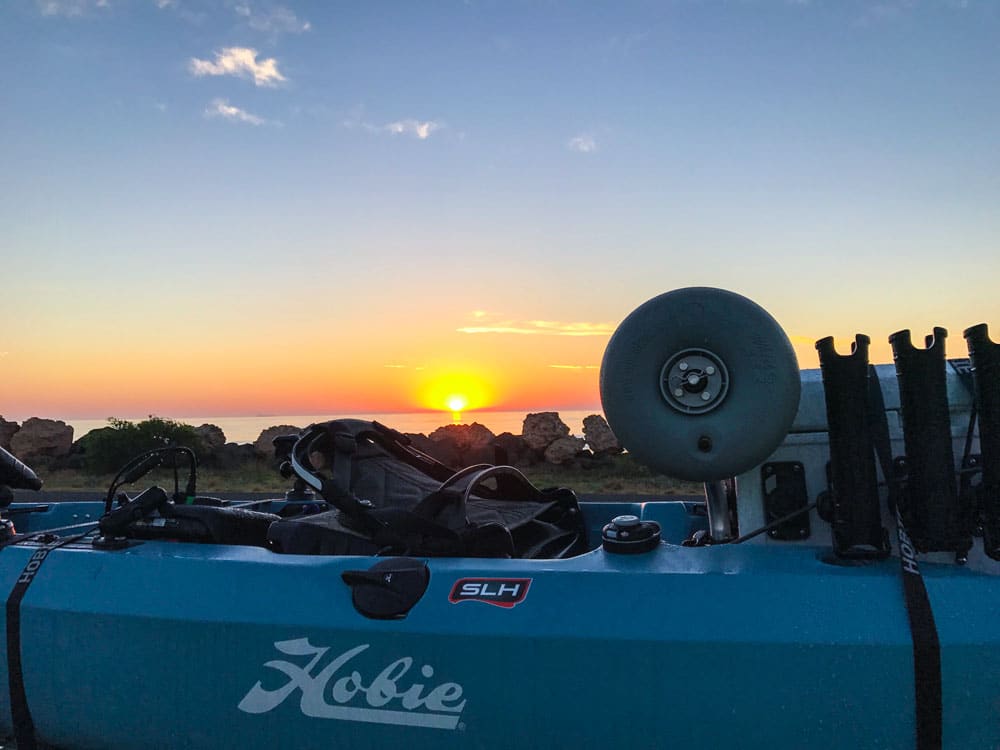 It was early a Sunday morning and Shano's stomach was churning but we knew that today would be the day. A light Northerly breeze is key so we headed out with a lack of protein and hydration.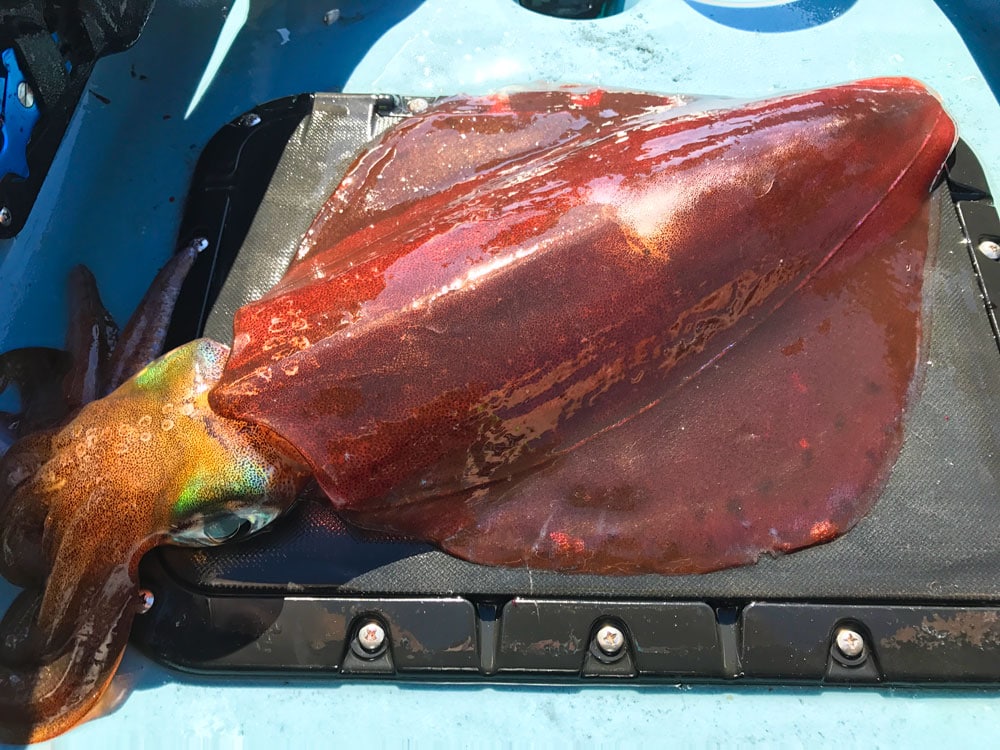 After captain Rob had let all the squid go the previous day we started out by loosing countless squid jigs to the sea floor and in the end catching a $200 squid.
Catching kings is then easy. Just run a circle hook in the top of the squid and go hammer down looking at your fish finder until you find a school of kings.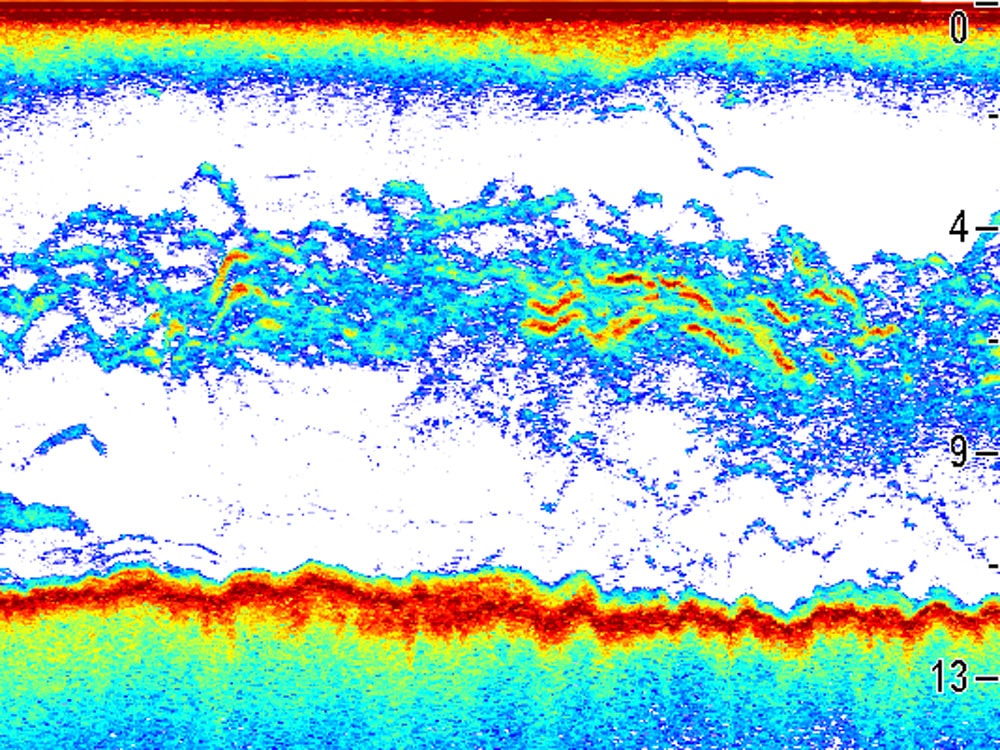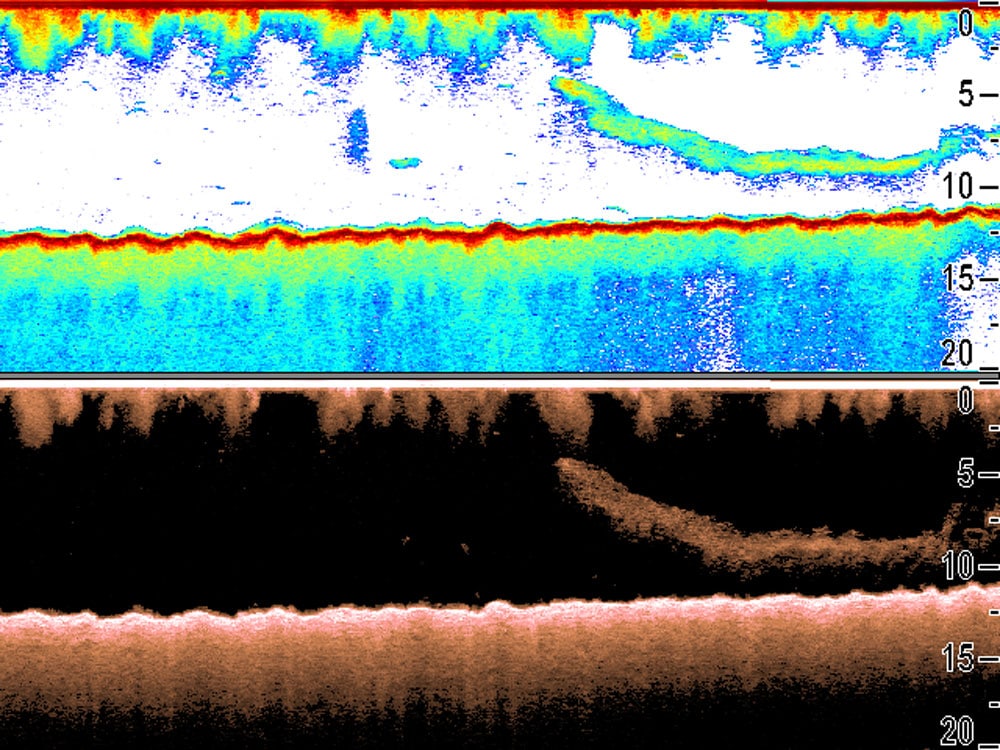 The above pictures shows two screen shots while out looking for schools. The top is a school of kingfish. The bottom is just a heap of bait or a whale backfire dispersing in the water column. This is definitely one of the times owning a decent fish finder can help distinguish between shit fish and good fish so you don't waste time on the water. Drop your live baits on the schools and get ready for some fun.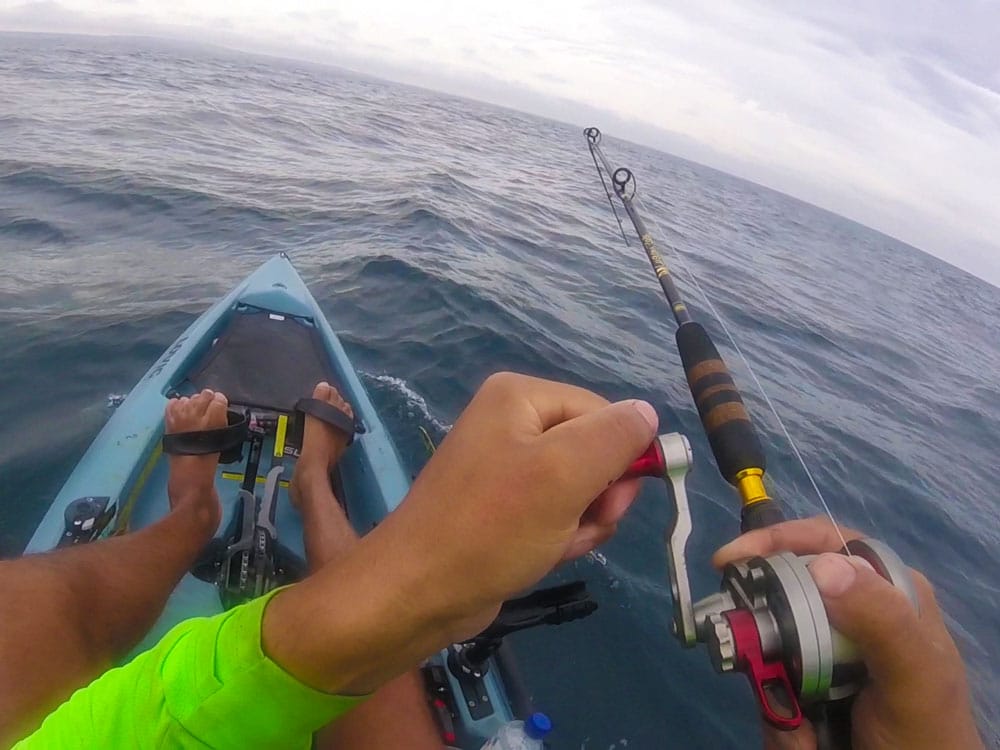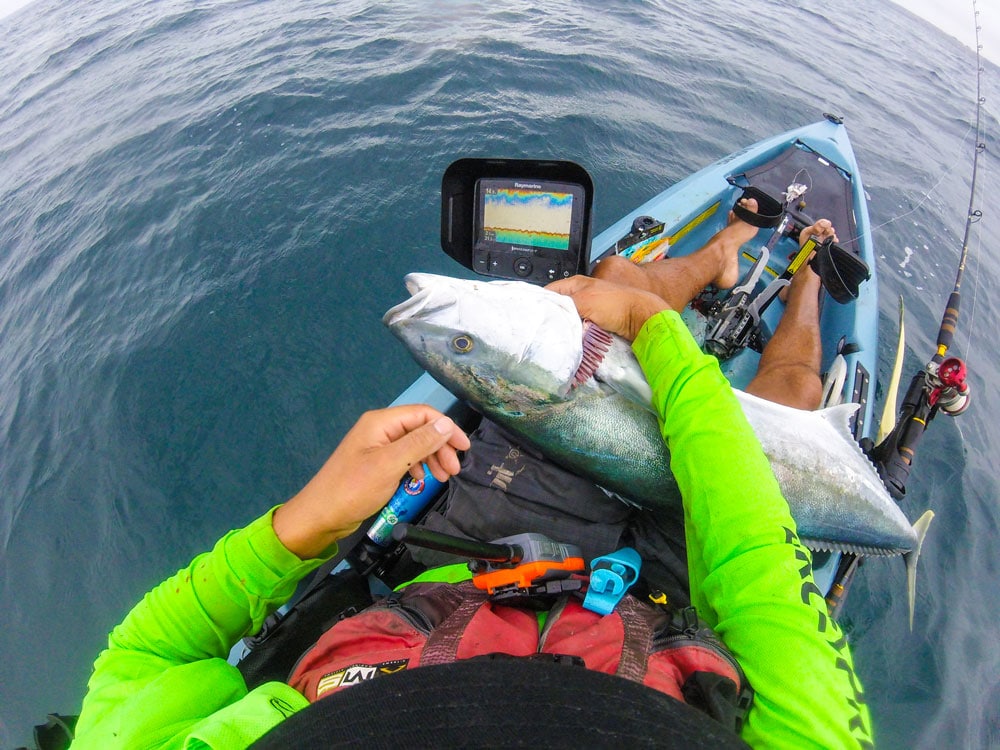 Rob and me both scored some good kings for the day.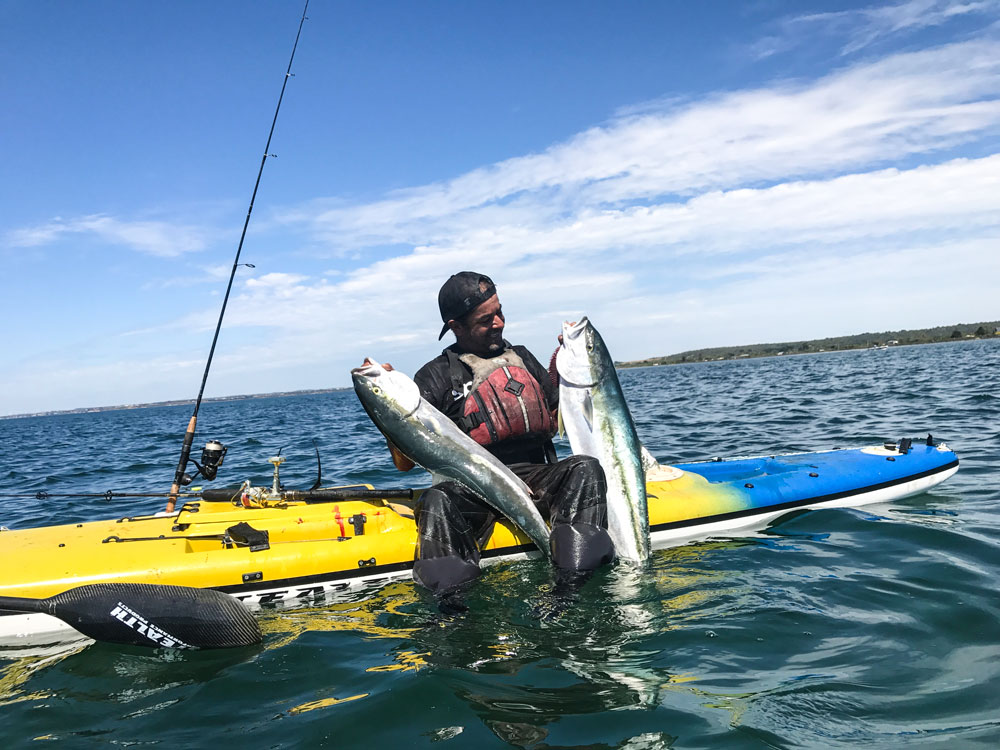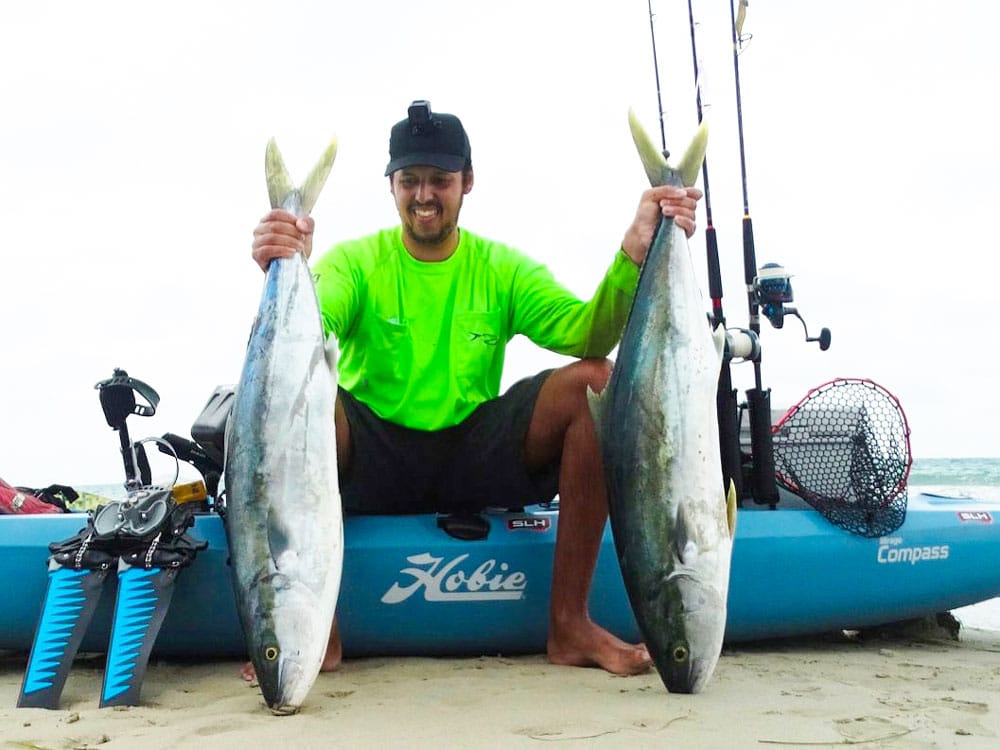 Big Ks got big results. Be prepared to do some hours on the water but remember safety first in Portland as it can chop up bad real quick.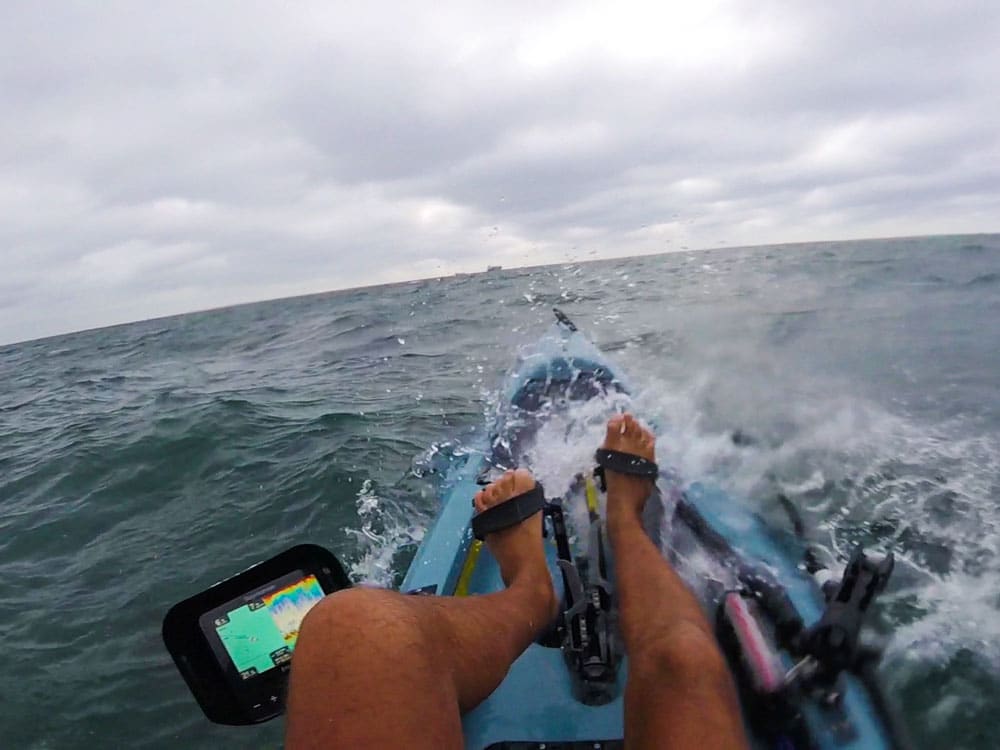 I can't thank Rob enough for the coaching on the day. Party time!
The sh*t nobody wants to know
Kayak – Hobie Compass Reel – Seigler Reels SGN Fish Finder – Raymarine Dragonfly 7 Pro Rod – LJ Custom Rods 6′ 3″ PE 2-4 med fast Braid – Tasline 40lb Leader – Fisherman 60lb Hooks – 6/0 Kudako hook